Invitation to celebrate Ada Lovelace Day 2017: Women Leading in Technology...
Event Information
Location
Ulster University
United Kingdom
Description
Tuesday 10th October 2017 is Ada Lovelace Day. Ulster University's Athena SWAN team are marking this worldwide celebration of women in science, technology, engineering and maths by hosting a free public lecture by video-conference across all four campuses at 1pm on Wednesday 18 October 2017.
The speaker is Kate Swanborg, Senior Vice President of Technology Communications and Strategic Alliances for DreamWorks Animation. She is responsible for setting the strategic direction of the studio's worldwide technology communications and business-to-business marketing efforts on behalf of the studio's technology partners that include Hewlett Packard Enterprise.
Previous to her current role, Kate served as the studio's Technology Production Manager where she collaborated with executive leadership, senior technology managers and film producers to develop strategies and action plans for producing animated feature films including Kung Fu Panda 2, Madagascar, How to Train Your Dragon and the Academy Award Winning Shrek. Kate also managed the integration of technology solutions for production, including major initiatives such as stereoscopic 3D and a full re-architecture of the studio's proprietary tool sets.
Follow Ada Lovelace Day on Twitter: @findingada
This lecture is open to all, please register your attendance at one of the following campuses:
Room H113A, Coleraine campus
Room BA 02 012, Belfast campus
Room MD008A, Magee campus
Room 12G02, Jordanstown campus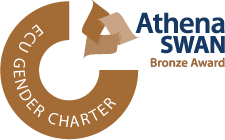 Date and Time
Location
Ulster University
United Kingdom