IOAN JENKINS, TIDAL LAGOON/AGORIAD WYTHNOS BUSNES CONWY BUSINESS WEEK OPENI...
Description
NODDWYD GAN BT / SPONSORED BY BT

YMUNWCH A NI I AGORIAD WYTHNOS BUSNES CONWY 2016
---
JOIN US FOR THE OPENING OF CONWY BUSINESS WEEK 2016
---
9.30
CROESO GAN PRIF WEITHREDWR CYNGOR BWRDEISTREF SIROL CONWY- IWAN DAVIESWELCOME FROM CONWY COUNTY BOROUGH COUNCIL CHIEF EXECUTIVE - IWAN DAVIES
9.40 SIARADWR GWADD/ GUEST SPEAKER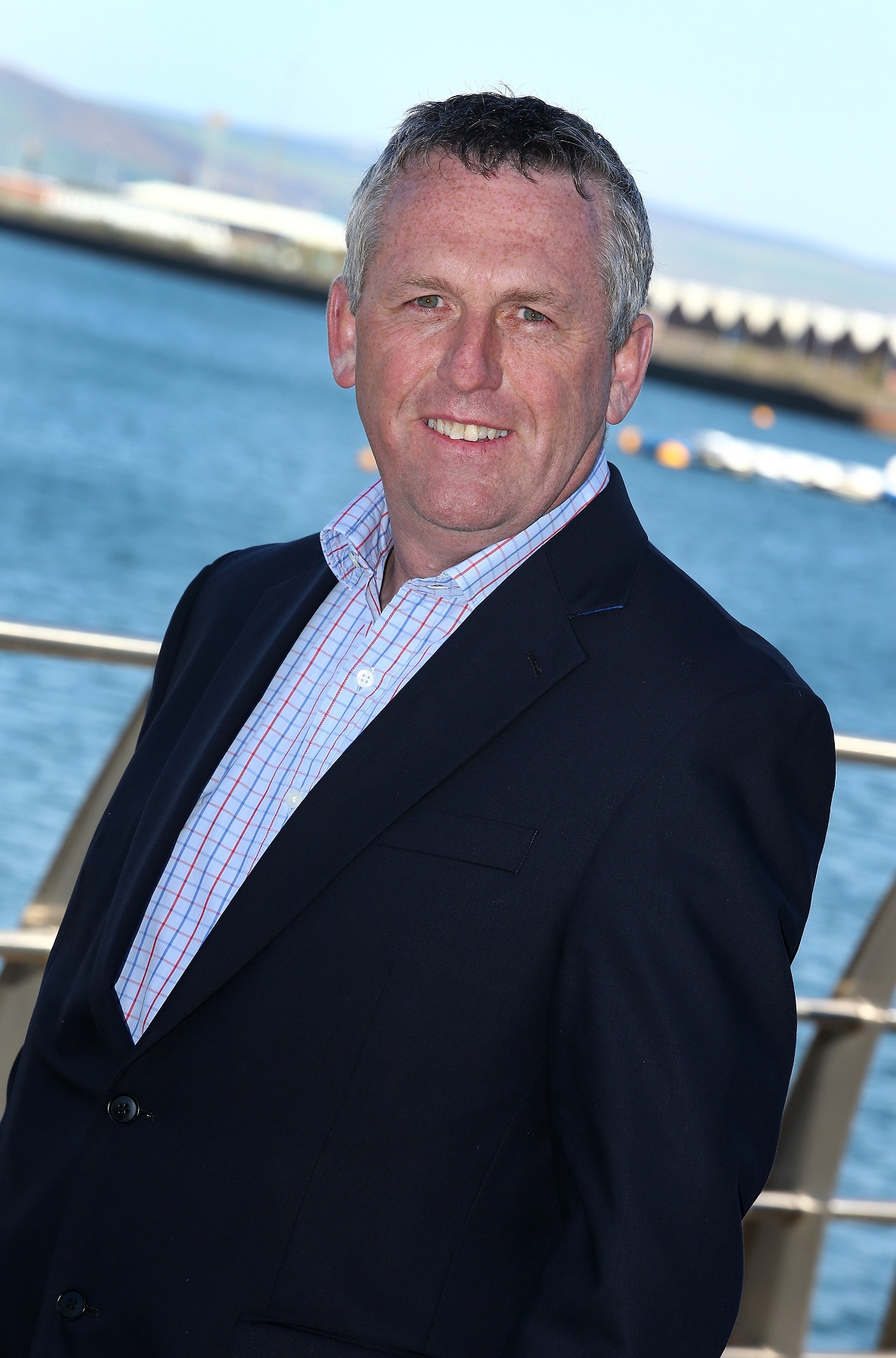 IOAN JENKINS
DEVELOPMENT DIRECTOR, WALES
TIDAL LAGOON POWER

A Tidal Lagoon in Colwyn Bay is a huge opportunity for North Wales. Not only can we harness the power of the tides to generate low-carbon electricity, we can also deliver a range of economic, social and environmental benefits to the region.
For two years, early feasibility and engagement work has been undertaken across Conwy and Denbighshire where we have already held over 100 meetings with stakeholders and community groups. We remain very encouraged by the enthusiastic support shown to date by local people and very much hope that this will be one of the full-scale tidal lagoons that we go on to develop after Tidal Lagoon Swansea Bay.
The North Wales coast has been greatly affected by flooding with the December/January storms of 2013/14 causing significant damage to coastal defences around the coastline. It is estimated that flooding in Wales cost an estimated £71 million between November 2011 and March 2014. Tidal Lagoon Colwyn Bay has the potential to act as a flood defence, protecting some of the communities that are often worst hit by flooding along the North Wales coast.
A flood defence is just one of the benefits that Tidal Lagoon Colwyn Bay could bring to North Wales. Our ambition for 50% of the project costs to be spent in Wales provides a huge opportunity for local companies and we are also exploring the potential of Colwyn Bay Tidal Lagoon as a recreational facility.
Ioan began his career in energy with British Coal in South Wales prior to privatisation before then joining Celtic Energy Limited to lead the management of the Eastpit Opencast Site in Tairgwaith, East Merthyr Reclamation Scheme, Cwmbargoed Processing Plant and Llanilid Opencast Site near Bridgend. More recently, he has held the role of Head of Community Regeneration with BITC, Chief Executive of Young Enterprise Wales and Director of BTCV.
A Welsh speaker, Ioan has over 20 years of executive level leadership and management experience which includes the development of strong relationships at First Minister, Secretary of State and Director/CEO level. He is a member of the Welsh Government Marine Energy Task & Finish Group as appointed by the Minister for Transport, Economy and Science, and also sits on the Tata Steel Task Force. He joined Tidal Lagoon Power in June 2013 and has since led the development of Swansea Bay Tidal Lagoon along with early scoping work in Colwyn Bay. He also has specific responsibility for the strategic development of a UK/Global supply chain valued at circa £850 million and leads the independent Wales Tidal Industry Advisory Group.
---
IOAN JENKINS
CYFARWYDDWR DATBLYGU, CYMRU
Tidal Lagoon Power
Dechreuodd gyrfa Ioan mewn ynni gyda British Coal yn Ne Cymru cyn ei breifateiddio. Yna ymunodd â Celtic Energy Limited i arwain tîm rheoli Safle Glo Brig Eastpit yn Nhairgwaith, Cynllun Adfer Dwyrain Merthyr, Gwaith Prosesu Cwmbargoed a Safle Glo Brig Llanilid ger Pen-y-bont ar Ogwr. Yn fwy diweddar, mae wedi bod yn Bennaeth Adfywio Cymunedol gyda Busnes yn y Gymuned, Prif Weithredwr Menter yr Ifanc Cymru a Chyfarwyddwr BTCV Cymru.
Mae gan Ioan, sy'n siaradwr Cymraeg, dros 20 mlynedd o brofiad rheoli ac arwain ar lefel uwch sy'n cynnwys datblygu cysylltiadau cryf ar lefel y Prif Weinidog, Ysgrifennydd Gwladol a Chyfarwyddwr / Prif Swyddog Gweithredol. Mae'n aelod o Grŵp Tasg a Gorffen Ynni Morwrol Llywodraeth Cymru wedi iddo gael ei benodi gan y Gweinidog dros Drafnidiaeth, Economi a Gwyddoniaeth, ac mae hefyd yn rhan o Dasglu Dur Tata. Ym Mehefin 2013 ymunodd â Tidal Lagoon Power ac ers hynny mae wedi arwain datblygiad Lagŵn Llanw Bae Abertawe yn ogystal â gwaith cynnar ym Mae Colwyn. Hefyd mae ganddo gyfrifoldeb penodol am ddatblygiad strategol cadwyn gyflenwi y DU/Byd-eang gwerth tua £850 miliwn ac mae'n arwain y Grŵp Cynghori ar y Diwydiant Llanw yng Nghymru sy'n annibynnol.
---
NODDWYR/ SPONSORS BT