Description
Swiping Right within Charities: How to make sure your next job isn't a Catfish
Come and be a part of a panel discussion with Eden Brown, an awarding winning public sector recruiter, and Sarah Marfleet - Director of Membership and Fundraising at The Ramblers, to discuss top tips on how you can take the stress out of developing your career.

The panel will provide a frank and open discussion about common challenges, frustrations and mistakes job seekers experience within the fundraising sector. We will discuss this from the perspective of both agency, in-house, employers and employees. From the panel's combined experiences with charities of all types and sizes, and across all sectors, they will show you how to navigate the wonderful world of recruiting within the fundraising sector
This interactive and engaging conversation will explore any struggles you are facing or have faced. Make sure to ask any questions you've been too scared to ask before!
The Panel
Sarah Marfleet, Director of Membership and Fundraising, The Ramblers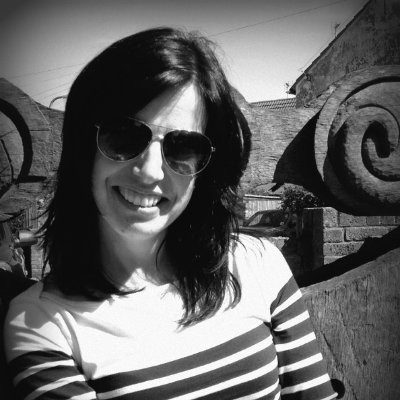 Sarah joined the Ramblers in September 2017 to lead a dedicated new membership and fundraising team to help the Ramblers grow their incredible community of members and supporters. Before joining the Ramblers, Sarah developed membership schemes to increase supporter engagement, loyalty and income for two of the UK's most-loved charities: the Royal Horticultural Society and Natural History Museum.
Sarah blends strategic planning, creative marketing, analytical thinking, compelling communications and consultative leadership for causes she is passionate about, to deliver results.
With over 15 years of membership, fundraising, marketing, communications, CRM and customer loyalty experience in the corporate and not-for-profit sectors, she has strong recruitment experience and has helped develop the careers of many within the fundraising community.

Chris Maurice, Divisional Manager - Charities and NFP, Eden Brown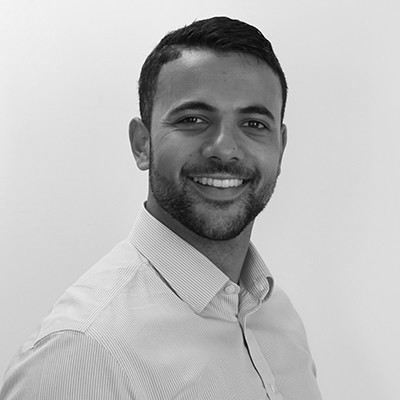 Chris has been Catfished, both personally and professionally so this session will be entertaining and relevant! Chris will be leading the panel on the challenges, trends and barriers of recruitment/hiring in Fundraising.
Chris runs the Southern Division of Eden Brown Charities and has been in recruitment for over 10 years. His patch is London, the Home and Southern Counties. He has a wealth of experience recruiting all types of fundraising roles across a range of Charities. He has run large multi-campaign recruitment roles, right through to the first hire of a Charity!
He has built up a fantastic network of both Charities and job seekers and is perfectly positioned to share advice from both sides of the hiring table! He has been actively involved with the IoF for 2 years and alongside his recruitment role, offers advice on CV writing and interview techniques. Chris also works with charities to re-model the structure (or hiring needs) to make them more sustainable, dynamic and increase income. If you have time in the bar afterwards, ask him about his 3 favourite recruitment stories from the Charity Sector (all anonymous of course!)
Leanne Roberts, Head of Charity and NFP, Eden Brown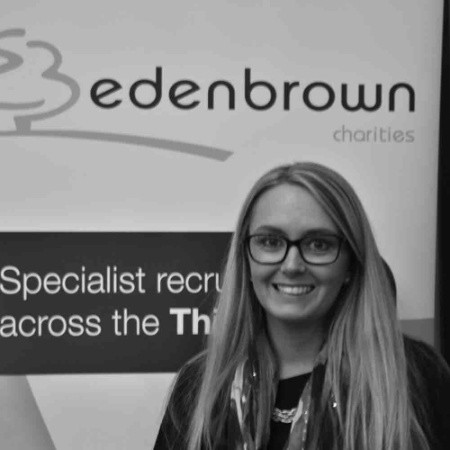 Leanne has worked for Eden Brown in the Leeds office for the past 15 years recruiting for a range of national and local charities. Leanne currently heads up the regional charity and not-for-profit division. Her remit is Yorkshire, Humber and the North East. She also works closely with her team in Manchester, Birmingham and London to give full coverage across the regions, and to support the relocation of candidates moving to the north. She knows the charity landscape inside out and has a terrific reputation with both clients and candidates alike. She is also active in local networking events including the Institute of Fundraising Yorkshire and specialist third sector training opportunities. Leanne was honoured to be asked to join the Institute of Fundraising Yorkshire board in 2017 as a voluntary committee member. Leanne has a strong track record recruiting specialist fundraising staff across all levels.
In addition to standard recruitment projects, Leanne has been pivotal to offering a consultancy service to clients for example; advice on charity restructures, role profiles and interview assessment.
NOTE: First Thursday is now at a new location
Follow the event on #IOFThursday
Please note: we are unable to offer any refunds or transfers
The IoF South East & London Region are looking for speakers for First Thursday events for 2018-19. If you are interested, please use the online form to submit your details.

---
Please arrive by 6pm at the latest to take full advantage of 20 Minute Masterclass.
This is the programme for the evening:
6.00pm - Arrival
6.30pm - Introductions and 20 Minute Masterclass
6.55pm - Q&A
7.15pm - Networking with nibbles
The bar is open for you to order drinks yourself, and we provide delicious nibbles. Whether or not you've attended one of our networking meetings before, why not come along and make the most of this enjoyable social opportunity?
---
Sponsored by Eden Brown
As one of the first specialist Third Sector recruiters in London, Eden Brown have been supporting Fundraisers and have worked in partnership with charities and not for profit clients for over 25 years. We are really proud to play a part in such a special sector and feel passionate about the contribution we make to our candidates careers and to the growth and development of our clients.

Over the years we have evolved into one of the leading recruitment specialists in the sector, our charities team has grown throughout the UK and we now have dedicated regional consultants in Yorkshire, North West and the Midlands. We recruit across all income streams, from officer level up to senior appointments and have four specialist consultants in our London office who support income generation based roles, both temporary and permanent.
---
Sponsored by Zaffo
Zaffo are the only 'digital first' society lottery and raffle company in the UK. At the heart of everything they do is a sophisticated software platform which has been built from the ground up to meet the specific needs and challenges of this successful and fast-growing style of fundraising. The friendly Zaffo team of experts will help you get your raffle, lottery or prize draw campaigns up and running in no time. They can even help your existing offline lottery or raffle grow faster, and be even more cost-effective.
---
Where possible, we book reserve speakers for each First Thursday. These speakers will be able to give the 20 Minute Masterclass on a similar topic if our speaker is no longer able to attend. If due to unforeseen circumstances, the speaker at a First Thursday event is unable to attend, we will notify you, and give you the details of the reserve speaker. We will email you via the address provided on the booking form as soon as possible. All those who have booked for the particular First Thursday will be able to cancel their place up to 2pm on the day of the event. If we are unable to confirm an alternative speaker for a First Thursday event, we will still go ahead and will facilitate a group discussion in place of the 20 Minute Masterclass followed by a networking session.