IOGP / PETRONAS Geomatics Industry Day

Thursday, 25 October 2018 from 08:00 to 16:30 (Malaysia Time Malaysia (Kuala Lumpur) Time)
Event Details
REGISTRATION IS NOW CLOSED.
YOU SHALL HAVE RECEIVED CONFIRMATION ON REGISTRATION STATUS.
ANY QUESTIONS? PLEASE CONTACT lks@iogp.org.
IOGP's 2018 8th Geomatics Industry Day will be organised jointly by the Association's Geomatics Committee and PETRONAS. 
This one-day outreach event will take place at Kuala Lumpur Convention Centre on the 25th October 2018. The primary objective of the event is to introduce the local E&P industry to IOGP's Geomatics Committee and its activities and to showcase various geomatics technologies and applications used within the region. 

Provisional Programme
(as of 24th August - the programme is subject to change, and will be updated continuously up to the event)
Item

Time

Topic

Presenter

 

0800-0900

Arrival, Registration, Morning Coffee

 

1

0900-0920

Welcoming remarks

Eric Andersen, Head of EGPS, PETRONAS

2

0920-0945

IOGP Geomatics Committee introduction

Walter Jardine, BP, IOGP's Geomatics Committee Chair

3

0945-1015

Geodesy considerations on Vertical Referencing and Dynamic CRSs

Pawel Zaradkiewicz, Total, IOGP's Geodesy Subcommittee Member

 

1015-1045

Coffee Break (Booth visit & Networking)

 

4

1045-1115

Intelligent Geopigging – An Expensive lesson learnt

Kristiawan Tri Nugroho, Executive Geomatics, PETRONAS

5

1115-1145

Accurate Positioning of exploration deep water wells: current method versus alternative method using USV

Frederic Auger, Total, IOGP's Surveying and Positioning Subcommittee Vice-Chair

 

1145-1215

Booth visit & Networking

 

 

1215-1315

Lunch

 

6

1315-1345

Offshore Platform Monitoring Using INSAR

Abd Nasir bin Matori, Research Leader and Lecturer, University Technology PETRONAS

7

1345-1415

IOGP P-Formats – Where Are We?

Tony Blackburn, BP (retired), and Sigrid Matthes, Equinor, IOGP's Geophysical Subcommittee members

 

1415-1445

Afternoon Tea Break (Booth visit & Networking)

 

8

1445-1515

FIG/IHO/ICA Category A/B Course

Mohd Razali Mahmud, Professor of Hydrography, University Technology Malaysia

9

1515-1545

Implementation of SSDM in Hydrographic Office

Lt Cdr Azmi bin Rosedee, Staff Officer Maritime Defense Research, National Hydrographic Centre

10

1545-1600

Closing Remarks

Saiful Nizam, Head of Geomatics Department, PETRONAS

Walter Jardine, BP, IOGP's Geomatics Committee Chair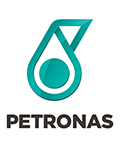 Entry is free but space is limited to 110 participants. Please pre-register via these pages if you are interested in attending. The Organiser will contact you as soon as practically possible to confirm your seat. 
We look forward to see you in Kuala Lupur in October. 
When & Where

Kuala Lumpur
Covention Centre
Kuala Lumpur, Federal Territory of Kuala Lumpur 50088
Malaysia

Thursday, 25 October 2018 from 08:00 to 16:30 (Malaysia Time Malaysia (Kuala Lumpur) Time)
Add to my calendar
Organiser
IOGP
The International Association of Oil & Gas Producers (IOGP) is the voice of the global upstream industry.  Oil and gas continue to provide a significant proportion of the world's energy to meet growing demands for heat, light and transport.
Our members produce more than half of the world's oil and over a third of its gas.  They operate in all producing regions:  the Americas, Africa, Europe, the Middle East, the Caspian, the Arctic, Asia and Australia.
We serve industry regulators as a global partner for improving safety, environmental and social performance.  We also act as a uniquely upstream forum in which our members identify and share knowledge and good practices to achieve improvements in health, safety, the environment, security and social responsibility.  
To read more about IOGP please visit www.iogp.org.
To read more about the work of IOGP Geomatics Committee visit: www.iogp.org/Geomatics. 
PETRONAS
Petroliam Nasional Berhad (PETRONAS) established in 1974, is Malaysia's fully integrated oil and gas multinational ranked among the largest corporations on FORTUNE Global 500®. As the custodian for Malaysia's national oil and gas resources, we explore, produce and deliver energy to meet society's growing needs.
The growing demand for energy inspires and strengthens our purpose to steadily drive for new solutions and push boundaries towards a sustainable energy future.
We apply innovative approaches to technology which helps us unlock and maximise energy sources from even the most remote and difficult environments. Our fully integrated value chain spans from exploration to marketing, logistics to technological infrastructures, with operations in over 50 countries around the world.
Throughout our rapidly expanding network and steady growth trajectory, PETRONAS has consistently and successfully implemented various social, environmental and community programmes, guided by its larger Corporate Sustainability Framework, in carrying out business in a socially responsible and holistic manner for the benefit of both the present and future generations.
To read more about Petronas please visit www.petronas.com.