Location
Research Triangle Park
Archie K Davies Conference Centre
12 Davis Drive, Research Triangle Park, NC
Durham, NC 27709
Description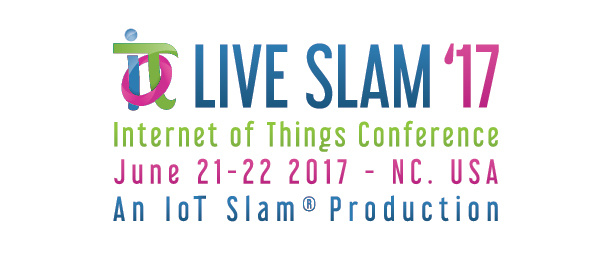 IoT Slam® Live 2017: Internet of Things Conference
Welcome to the inaugural IoT Slam® Live 2017 Conference - The Internet of Things Community's fifth international conference - which commences on June 21 - 22 2017, at the Archie K Davies Conference Centre, Located in Durham, North Carolina - USA. The event is also streamed virtually via the internet for global audiences to watch the live Pay Per View broadcast.
This event builds on the highly acclaimed and successful IoT Slam 2015 and 2016 flagship events, as well as affiliated IoT Grand Slam & Health Slam initiatives.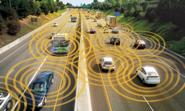 The Live IoT Slam delivers exclusive, cutting edge IoT content that is catered for CxO's, executive management and business line leaders, as well as technology oriented professionals. The event focus is on the rapidly changing landscape driven by the disruption and innovation that the Internet of Things brings to Industrial, Enterprise and Consumer oriented industry sectors

Coverage extends to tightly coupled themes and business models such as: cloud / edge computing, big data, prescriptive analytics, platforms, cognitive computing, Artificial Intelligence, wearables, and much more.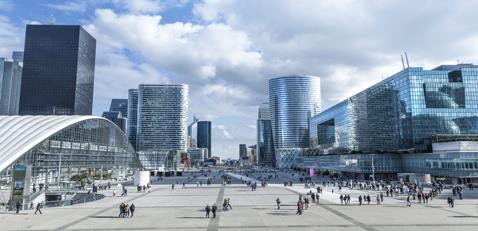 IoT Slam features the most compelling topics in IoT, featuring highly sought after speakers, delivering best practice strategies all under one roof. Attend to see world class keynote speakers, engaging panel topics and panelists, on-topic user centered content, interactive workshops and meaningful tutorials to provide insight, results, and key takeaways that can be leveraged post event.
Core Themes:
Security and the Internet of Things
As we rely on connected devices to make our lives better and easier, security must be considered from every aspect. All participants in the IoT ecosystem have a responsibility for the security of the devices, data and solutions. This means that device manufacturers, application developers, consumers, operators, integrators and enterprise businesses all have their part to play to follow best practices. IoT security requires a multi-layered approach. From a device point of view it should be considered at the blueprint level that starts with design and development and keeps hardware, firmware/software, and data secure through their entire life. The same approach applies if you are a security analyst or operations personnel responsible for IoT solutions. To enable the full potential of IoT, security challenges must be addressed through a combination of interoperability, education and good design—and by taking a proactive, not reactive approach to designing security features, which will result in better products and solutions.


Cognitive IoT / Artificial Intelligence
The Internet of Things is at the threshold of a tremendous opportunity. Connecting things with unique IP addresses has been possible for over a decade, but the commoditization of sensors, processors and memory now make it viable to make everyday things move beyond being just connected, but actually making them intelligent. Beyond traditional IoT implementations, cognitive computing is increasing the amount of data to improve the learning environment and increase the possibilities of what can be done with edge analytics – making sensors capable of diagnosing and adapting to their environment without the need for human intervention. Another huge advantage of cognitive IoT is the ability to combine multiple data streams that can identify patterns and give much more context than would be otherwise available.

IoT Platforms & DevOps
IoT platforms are receiving a great amount of attention as most major IoT players have rolled one out in one form or another. Platforms that have the right elements can provide tremendous value by linking the IoT endpoints to the applications and analytics needed to generate business outcomes. It's the linchpin in a holistic IoT solution as it enables the data generated at the endpoints to be processed and meaningfully used by end users. An IoT platform must connect devices, must collect data, must handle thousands of vendors, dozens of standards and must be able to scale to millions of devices sending billions of messages. To deliver true value beyond the basics, it must add cognitive, security, privacy, insight generation and close loop automation. With these capabilities and the supporting technology advancements, the IoT platform becomes an agent of transformation for a business.

Enterprise IoT
The Internet of Things transformation is being driven by enterprises. Consumer products such as wearables and connected electronics certainly garner a large part of the market, but IDC estimatesmore than 80 percent of IoT spend through 2020 will be on B2B applications and use cases. The Internet of Things will be one of the primary drivers of the digital transformation that enterprises will undergo in the coming years, creating a self-learning environment that will drive digital disruption in physical world. IoT will be a critical piece of this transformation as it allows new business models to emerge and enables changes in work processes, productivity improvements, cost containment and enhanced customer experiences.
Blockchain
Blockchain is playing a major part in the Internet of Things by enhancing security, making transactions more seamless and creating efficiencies in the supply chain. Enterprises are leveraging blockchain in 3 key ways:
Build trust – blockchain can help build trust between the people and parties that transact together. While Person A may not know device B and may not trust it implicitly, the indelible record of transactions and data from devices stored on the blockchain provide proof and command the necessary trust for businesses and people to cooperate.

Reduce costs – IoT and blockchain can enable participants to reduce monetary and time commitment costs by ultimately removing the "middle man" from the process. Transactions and device data are now exhibited on a peer to peer basis, removing most legal or contractual costs.

Accelerate transactions – IoT and blockchain enables more transactions overall because the "middle man" is removed from the process. Smart contracts allow for organizations to reduce time needed for completing legal or contractual commitments.


Edge Computing
Today, in a typical industrial deployment, only 1% of IoT data is actually analyzed. This is because of legacy processes and drawbacks in current IoT platforms that make it too expensive and slow to analyze the other 99% of data. Enter edge analytics. A solution that helps to address the deluge of IoT data by distributing analytics to the edge, or very close to it. Enterprises can harness the intelligence of the myriad of smart devices and their low cost computational power to allow them to run valuable analytics on the device itself. Multiple devices are usually connected to a local gateway where potentially more compute power is available, enabling more complex multi-device analytics close to the edge. Even more powerful in many cases, edge analytics are more than just operational efficiencies and scalability. Many business processes do not require complex analytics and therefore the data can be collected, processed and analyzed on the edge to drive automated decisions. Cognitive IoT can infuse these edge analytics with intelligence to make devices environmentally aware and able to react in real-time.

IoT Infrastructure
With increased connectivity comes several concerns. The IoT will generate immense amounts of data, which will put pressure on the Internet and force us to come up with more efficient ways to transmit and store this data. Perhaps chief among these concerns are the infrastructure considerations as other sectors grow thanks to the IoT. It's important to consider that the foundation must be well-laid to support the growing demands of a connected world.


Standards & Policy
Using a single set of standards for connectivity is a primary concern for the IoT. Just as in the early days of the Internet, no single, reliable and secure way to connect to the IoT exists. One of the most significant challenges the IoT ecosystem faces is the ability for connected things to speak a compatible language between each other and the cloud. Without standards, growth in the forecast adoption of IoT solutions will be constrained. Creating industry standards is slow, hard work—but when they finally becomes established, new industries and more efficient ways of doing business can be created.
Who should attend IoT Slam Live?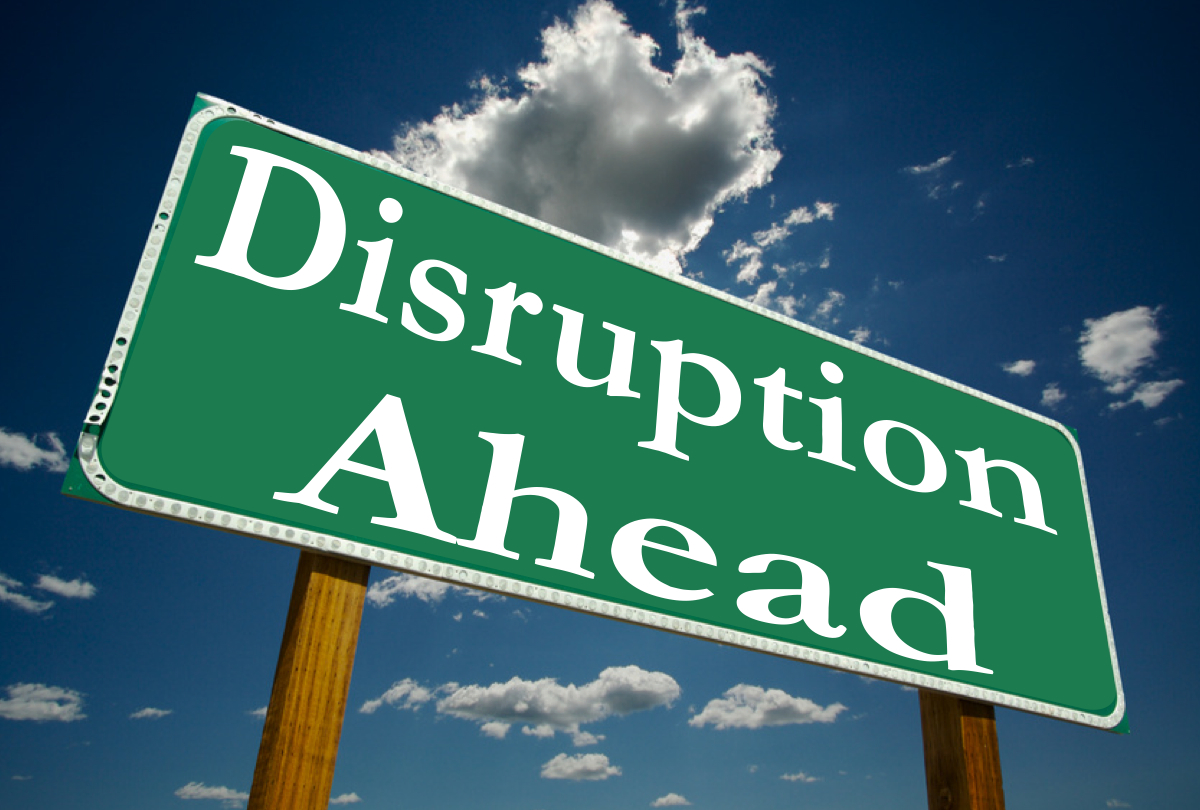 IoT Slam Live is where the new multi-disciplinary community is forming around the convergence of software and hardware—engineers, researchers, roboticists, makers, developers, designers, founders of startups, and innovators—will gather in N.C USA – to explore what lies ahead as software increasingly interacts with the physical world. This includes:
Company leaders who want to; understand the actual revolutionary interruption of IoT, keep competitive, and understand a uncharted enterprise model involving IoT exactly where end-points can also be solutions.
Business Line Executives who are seeking to leverage the power of IoT and take ownership of driving change within their enterprise cultures.
IoT Practitioners who want to learn how to implement and benefit from IoT
Hardware designers who want to better align their IoT strategy to be connected, smart, and adaptive.
Software programmers who produce smart, cost-effective, and intelligent applications.
Innovators and Start-ups creating the latest solutions to improve efficiencies, increase productivity, attract finance, and mature across the partner eco-system
Government Policy Makers and Regulators who define, legislate, implement, and build smart / connected infrastructure to improve the consumer way of life.
Investors who want to find their next big investment opportunity and stay ahead of their competitors.
Horizontal Audience focused content aimed at following industries: Retail, Manufacturing, Healthcare, Banking & Finance, Insurance, Life Sciences, Government / Public services, Telecommunications, Automotive, Media & Entertainment, Utilities, Engineering, Construction, Retail / CPG, Pharmaceutical, Consumer Electronics, Business Services amongst others.ospitals, Government / Public Sector Organizations.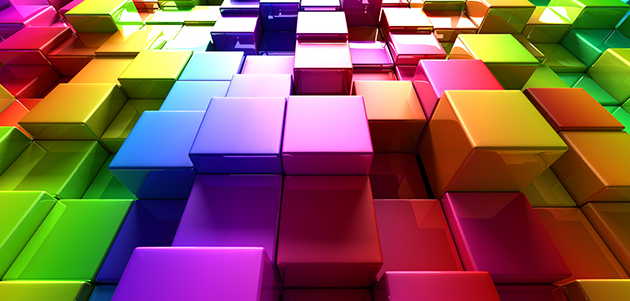 The event is an essential resource for IoT practitioners, Enterprise IT and Business Line executives, in the following positions and functions: CEO, CIO, CTO, CFO, CSO, CRO, CISO, Co-Founder, Chief Architect, Chief Innovation Officer, Head of IoT projects, M2M Director, Chief Scientists, Managing Director, Director of MIS, Director of Communications, Systems Software Managers, Facilities Manger, Director of GRC, Data Center Manager, Security Manager , Compliance Manager, Risk Manager, VP of Information Technology, Head of Business Systems, VP Applications, EVP Sales, EVP of Marketing, Head of Networking, VP of Communications, VP Finance, VP Strategy , General Managers, VP Operations, Cloud Computing, VP Administration, Head of Client Support, Head of Production , VP of Product Management, Head of Security , Head of Disaster Recovery, VP Data Center, Head of Services, VP Software Development, Distringuished Engineer, Ecosystem Solutions Architect, Software Architect, Software Engineer, Software Specialist, Solutions Marketing, Senior Program Manager , Software, IP & Delivery Systems, Senior Director, Senior Engineer, Customer Business Transformation, Infrastructure Architect, Analyst, Architect, Advisor.
For full details about IoT Slam Live 2017, please visit: http://iotslam.com

If you require any assistance registering, please send us a mail to info@iotslam.com
Rob Anderson

Skyhook

Chief Technology Officer

Craig Bachmann

TM Forum

Senior Director

Jesper Bennike

GateHouse Logistics Denmark

CEO

Mark Benson

Exosite

Chief Technology Officer

Steve Blackwell

Vertiv

VP of Engineering

Rita Brunk

CoSourcing Partners

Vice President - RPA, Robotic Process Automation

Kim Bybjerg

Teleena

Executive Director IoT

Hector Del Castillo

Simtelligent

Chief Product Officer

Dipto Chakravarty

CA Technologies

Senior VP

ROBERT COHEN

ESI

Fellow

Sarah Cooper

Amazon AWS

General Manager IoT Solutions

Mac Devine

IBM

CTO and IBM Fellow

Stephen Douglas

Spirent Communications

IoT Solutions and Technical Strategy Lead

Brian Doyle

Pacific Consulting Group

Vice President, Client Solutions

Tamara Dull

SAS

Director of Emerging Technologies

Ed Elze

IBM jStart Team

Program Director

Tim Foley

Healthcare Executives Network

CEO

David Friend

Wasabi Technologies, Inc.

CEO

Brian Geisel

Geisel Software

CEO

Sam George

Microsoft

Director of Azure IoT, Microsoft

Ian Gertler

Independent

IoT Futurist

Armen Sevada Gharabegian

ShadeCraft

Founder / CEO

Keith Gislason

Vertiv

Director, Partner Enablement

John Gresham

Cerner Corporation

Vice President, DeviceWorks and Interoperability

Randy Guard

SAS

Executive Vice President and Chief Marketing Officer

Tim Hahn

IBM

Chief Architect, Internet of Things Security

Kerrie Holley

UHG / Optum

Optus Fellow

Wayne Irwin

Intel

Director Intel IoTG

Jaideep Jain

Intertrust

VP Data Platform

David Miller

Covisint

Chief Security Office

Bill Mortimer

Spirent & IoT Community

VP IoT and IoT Community Advisory Board Chairman

Ashok Nare

Kollabio, Inc.

Founder & CEO

Chris O'Connor

IBM

General Manager, Internet of Things

Bill Roberts

SAS

Director of the global IoT Practice

Christian Saucier

ripe.io

CTO

Jeff Schmitz

Zebra Technology

SVP & CMO

Tony Shan

Wipro

Chief IoTologist

Phillip Simulis

Simtelligent

CEO

Tom Snyder

RIoT

Executive Director

Muddu Sudhakar

Independent

Entrepreneur and Executive

Chris Sullivan

Zebra Technology

Global Healthcare Practice Leader

Maria Winans

IBM

Chief Marketing Officer, IBM Watson Customer Engagement

Peter Wong

Riot Micro

CEO

Jacqueline Woods

IBM

VP & CMO, IBM Global Financing