Description
DUE TO UNFORSEEN CIRCUMSTANCES WE ARE UNABLE TO OFFER THE FULL SESSION. HOWEVER WE ARE OFFERING 121 APPOINTMENTS DURING THE MORNING. PLEASE CONTACT ab3794@coventry.ac.uk TO BOOK.
this half-day session, aimed at SMEs and start-ups will explain how you can add value to your business by identifying and protecting your intellectual property.
Additionally there will be an overview of the grant and consultancy support availabe in the region.
Recommended for any SME in the region who are involved in R&D, innovation or want to better protect their assets.
Delivered by Brian More, Director for Intellectual Property Commercialisation at Coventry University
Ben Appleton, Partner, Wilson Gunn, Patent & Trade Mark Attorneys.
Dr Jagvir Purewal, Senior Associate, UK and European Intellectual Property Attorneys
Peter Jeffs, Head of R&D Tax Incentives, Gateley Capitus
The session will include:
09:00 – 09:10 Welcome
09:10 – 10:15 IP in Business
IP Basics
Implications of BREXIT on IP & accelerated channels
Enforcement, Infringement & Insurance, International
10:15 – 10:30 Refreshments
10:30 – 12:00 How to fund IP protection and support from CUE Business Solutions
R&D Tax Credits
Patent Box
Grants and other Business Support from CUE
Q&A
12:00 – 13:00 Light lunch and Networking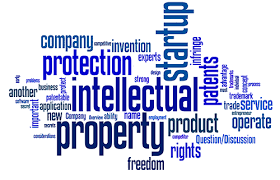 This workshop is funded by ERDF Green Business Program and as such only SMEs based in the West Midlands are able to attend. Eligibility will be verified when completing registration details.
For any more information on this event or grants support available from the Low Carbon project please contact lowcarbon@cad.coventry.ac.uk