About this Event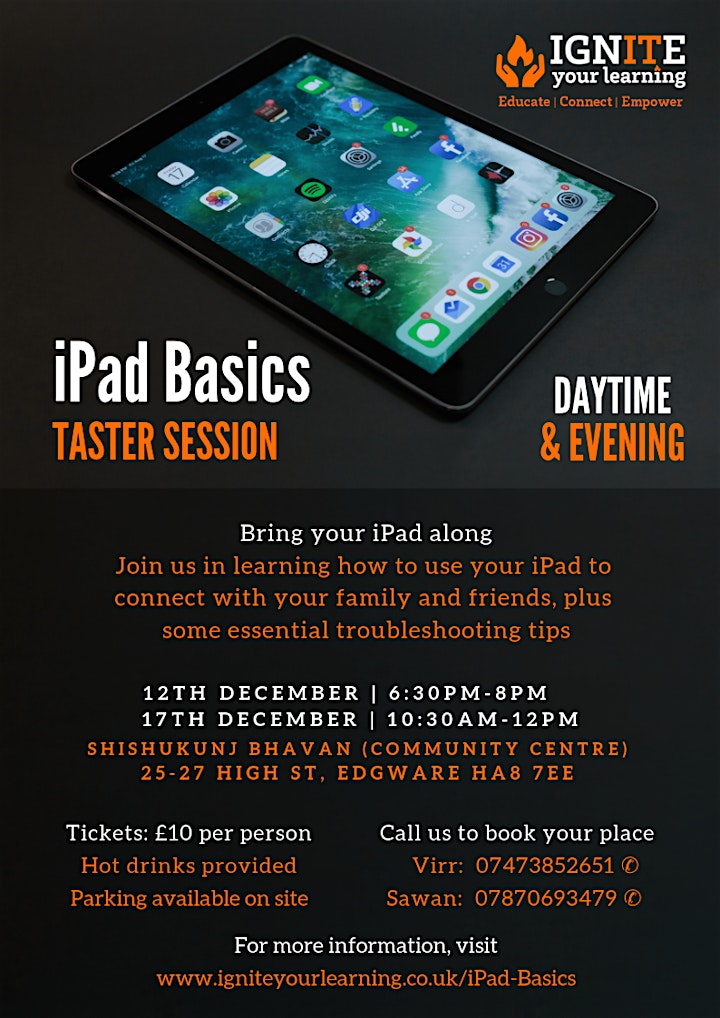 How much time do you spend trying to solve tech issues for other people, meaning you don't get your own work done, and maybe have to stay up late? What impact does it have on your relationship with them? Sometimes it causes frustration, or an argument, and you end up wasting your energy on something that is quite simple for you, but not easy to understand for all. Or maybe, you're the person who wants to ask for the help, and wants to use their iPad, but is scared of pressing the wrong button so you stop yourself.
Our vision is to help people connect through technology. We're offering a taster session on Monday 17th December, 10:30am-12pm, at Shishukunj Bhavan (community centre) in Edgware, and it only costs £10!
You'll be surprised at what someone is capable of an iPad, learn some easy troubleshooting tips, as well as a chance to ask questions. Bring your iPad along and learn how to use it with confidence, so you can spend less time frustrated and more time making happy memories.
Come along, and invite your friends and family members who you find also struggle with using their iPad, to give us a call (number on the flyer) and reserve their place on our taster session.