Ipswich Sleep Out is at Portman Road for 2021! Could you spend one night outside so young people don't have to?
About this event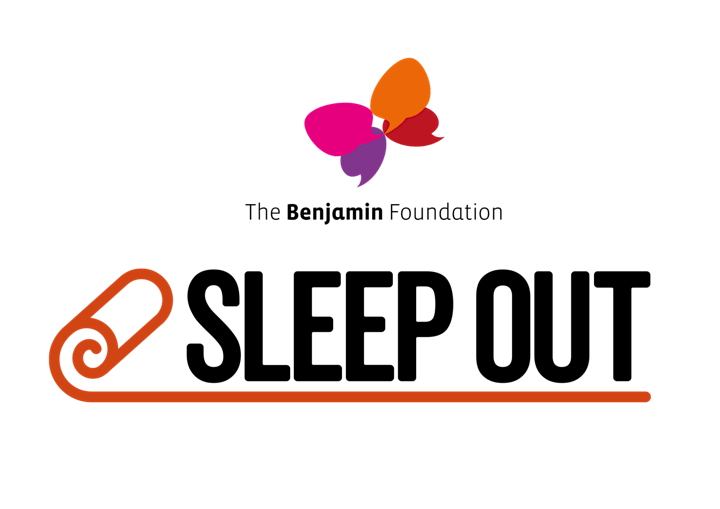 After having to cancel due to COVID in 2020, we are thrilled to be returning Ipswich at a new venue for 2021: Portman Road Stadium, the home of Ipswich Town Football Club! We invite you, your friends and colleagues to join us for what we hope will be our biggest Sleep Out in Suffolk to date.
We want to end youth homelessness and we are tackling the problem locally by providing a home and support to over 100 vulnerable young adults each night. We give the young people stability and support their education, training and careers and ensure they have life skills such as shopping, cooking and being able to budget their money so they can leave us to forge an independent life.
Your support at Sleep Out will help make this happen. Whether you wish to take part as an individual or in a group, you can help us to keep vulnerable young adults off the streets by fundraising and gaining sponsorship for your challenge.
We recognise that Sleep Out is not the same as the real hardship faced by rough sleepers but it does give those participating the opportunity to see for themselves what it might feel like to be homeless. The event is also a great way to build awareness of the issue of homelessness in our region, whilst raising much-needed funds, which are used to deliver the work we do to tackle youth homelessness in Norfolk. In today's climate of funding cuts and political uncertainty, fundraising has become more important than ever if we are to continue the work we do in this region.
We ask each participant to raise a minimum of £100.00 in sponsorship, in addition to the registration fee. The easiest way to do this is via JustGiving, where our charity is registered.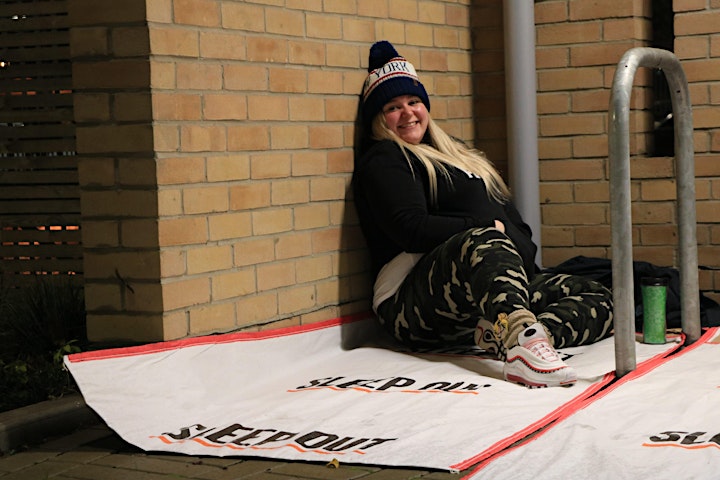 FAQs
Are there ID or minimum age requirements to enter the event?
This event is only for those aged 18 and above. However, 16 and 17 year olds can take part with a responsible adult who must sign a certificate of responsibility. Those under 18 are welcome to do their own Sleep Out at home and we're happy to supply branded paper sleeping bags and beanies! Please email events@benjaminfoundation.co.uk to find out more.
What are my transport/parking options for getting to and from the event?
There are several are car parks very close to the stadium which after free parking from 8pm. The location is also just a short walk from Ipswich Train Station.
What COVID security measures do you have in place?
We really care about the safety of our participants and want them to be and feel safe during Sleep Out. We've conducted a thorough risk assessment for this event and taken measures to prevent the spread of COVID. The main factor for this is that the event is outside (the only space inside will be toilets under the concourse and a large marquee where we will conduct a briefing session). There will be an enhanced level of hygiene precautions at the event such as hand sanitiser available and regular cleaning at refreshment locations. However, as situations can change quickly we may update guidance about social distancing or mask-wearing nearer the time. Please look out for that when you get your welcome email one week before the event.
What happens if the event has to be cancelled due to a lockdown?
We really hope that this event will go ahead and that there won't be any further lockdowns. However, in the event of this happening the event will go virtual and we'll hope you'll take part from your own garden, shed or garage!
What can I bring to the event?
We advise participants to dress warmly and bring their own cardboard, waterproofs and sleeping bags to the event. No alcohol or smoking is permitted on site but you are welcome to bring your own non-alcoholic hot or cold drinks and snacks.
Where is the event taking place?
The event is taking place in the area outside the East of England Cooperative Stand at Portman Road.
How can I contact the organiser with any questions?
Please email events@benjaminfoundation or telephone 07817 014983 if you have any questions. On the day please contact Jessica Glover on 07817 014983.
How do I start fundraising?
To start fundraising please register on Just Giving. Please search for The Benjamin Foundation or Ipswich Sleep Out. If you need any help please email events@benjaminfoundation.co.uk
Are there any refreshments?
Hot drinks are available through the night in the welcome area. We are also providing a warm snack (with a vegan option) in the evening and a simple hot breakfast of a bacon roll or porridge pot in the morning, again vegan porridge pots available. You are welcome to bring your own food and non-alcoholic drinks.
Do I have to bring my printed ticket to the event?
No. However, you will be emailed a registration form one week before the event. Please fill this in and bring it with you to Sleep Out to speed up your registration process.
Is it ok if the name on my ticket or registration doesn't match the person who attends?
Please email events@benjaminfoundation.co.uk if you would like to change or update participants. If you have booked for more than one person please email all individual names to us so we know who to expect.
Will the event go ahead in the case of bad weather?
As this is an outdoor event we will proceed in most cases of bad weather, unless it is unsafe for participants to do so. In the case of rain, there are some more sheltered areas nearer the stadium where participants can sleep. Participants are, however, free to leave at any time that they wish once they have signed out of the venue.
Organiser of Ipswich Sleep Out 2021