IR35 2021: Are You Ready?
About this Event
After the rush to establish a smooth process for the revised IR35 legislation before March this year, the decision to delay its implementation came to many businesses as a relief. However, the countdown for IR35 has recommenced, following the UK Government's confirmation of its April 2021 enforcement.
So...are you ready?
Many businesses have already developed a great IR35 strategy. However, before we know it, April 2021 will be upon us, and given the current uncertainty of the COVID-19 pandemic and the latest lockdown restrictions, action needs to be taken.
We are pleased to announce a series of IR35 seminars with our partners at JSA and Penningtons Manches Cooper, who will provide up-to-date market information and advise on legal challenges businesses may face. The webinar will cover the new legislation coming into effect next year, and what your business needs to do in order to ensure its smooth transition into IR35.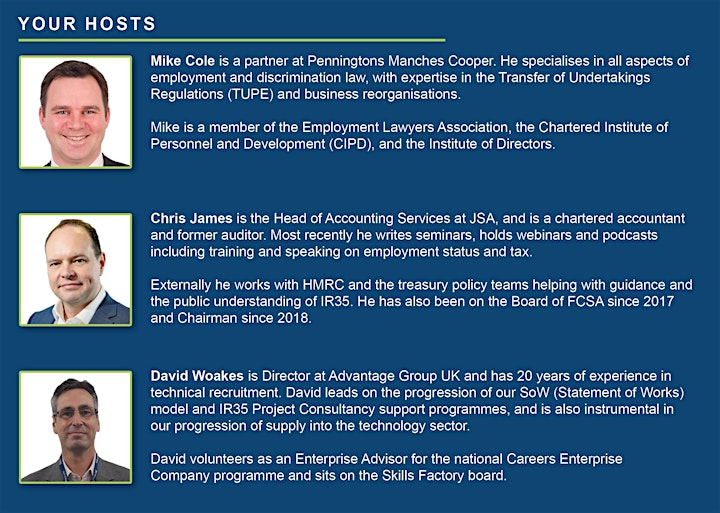 Places are limited so make sure to book your space today!