IR35 a Catalyst for Total Workforce Visibility 26th September - The Recruit...
Description
IR35 is coming to the private sector in April 2020. In order to be IR35 ready by April 2020 you need to be either on your journey and if not, start now.
With 15% of the workforce categorised as self-employed, almost all organisations in the private sector will be affected by the legislation. The importance is heightened further if you recruit highly specialist talent such as STEM and digital.
Most in-house leaders can easily outline the exact make-up of their permanent workforce, but the contingent/extended workforce is often a grey area. Without an understanding of the skills matrix within your organisation, this shift could potentially leave organisations with a pretty sudden talent shortage if key skills are lost to workers on the wrong side of IR35.
At this event, we will outline IR35 and its implications in detail but more than anything, this legislation offers the opportunity for organisations to audit skills across the workforce and begin the journey to a more complete workforce visibility.


Speakers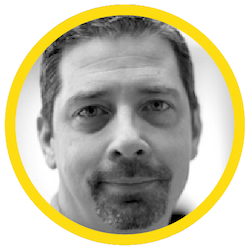 Stephen Reilly
Global Head of Talent Acquisition @ Mott MacDonald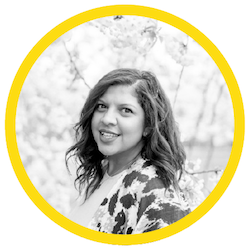 Jaina Patel
Product Manager @ Beeline


Some of the top line points we'll cover include:
Simple steps to start your IR35 journey

What is IR35 and how will affect the private sector

IR35 as an opportunity for in-house leaders to raise their profile within the business

Technical considerations for management of contingent workforce in the context of IR35

How to assist, record and report during your IR35 journey

What should you expect from your technology partners to facilitate a frictionless transition
This event will offer:
Introduction to peers that could offer advice and insight

Workshop on how to categorise workers, what you need to do as an employer

Access to a roundtable discussion w/ industry peers + 2 expert speakers

A delicious lunch

Agenda:
12.30 pm - Arrival
01.00 pm - Sit-Down Networking Lunch
02.00 pm - TREC to open
02.10 pm - Stephen Reilly (TBC)
02.40 pm - Q&A
03.00 pm - 15-Minute Networking Break
03.15 pm - Jaina Patel 'Supporting your IR35 Journey'
03.45 pm - Roundtable Discussion:
- What expectations do you have of your Supply Chain in supporting you through the IR35 legislation?
- What will be the biggest challenges for your Hiring Managers when facing the IR35 legislation?
- What expectations do you have of your VMO/MSP provider in supporting you through the IR35 legislation?
- What expectations do you have of your VMS provider in supporting you through the IR35 legislation?
04.25 pm - Summary Closing thoughts
04.30 pm - Drinks + Networking


Who should attend?
It should be noted that we reserve the right to refuse tickets to representatives of vendor companies (software/service/solution/HR consultancy providers) and consultants of any kind who register themselves directly in accordance with our terms of service.