Iranian New Year Party (Norooz 1391)

Saturday, March 10, 2012 at 6:30 PM (GMT)
Event Details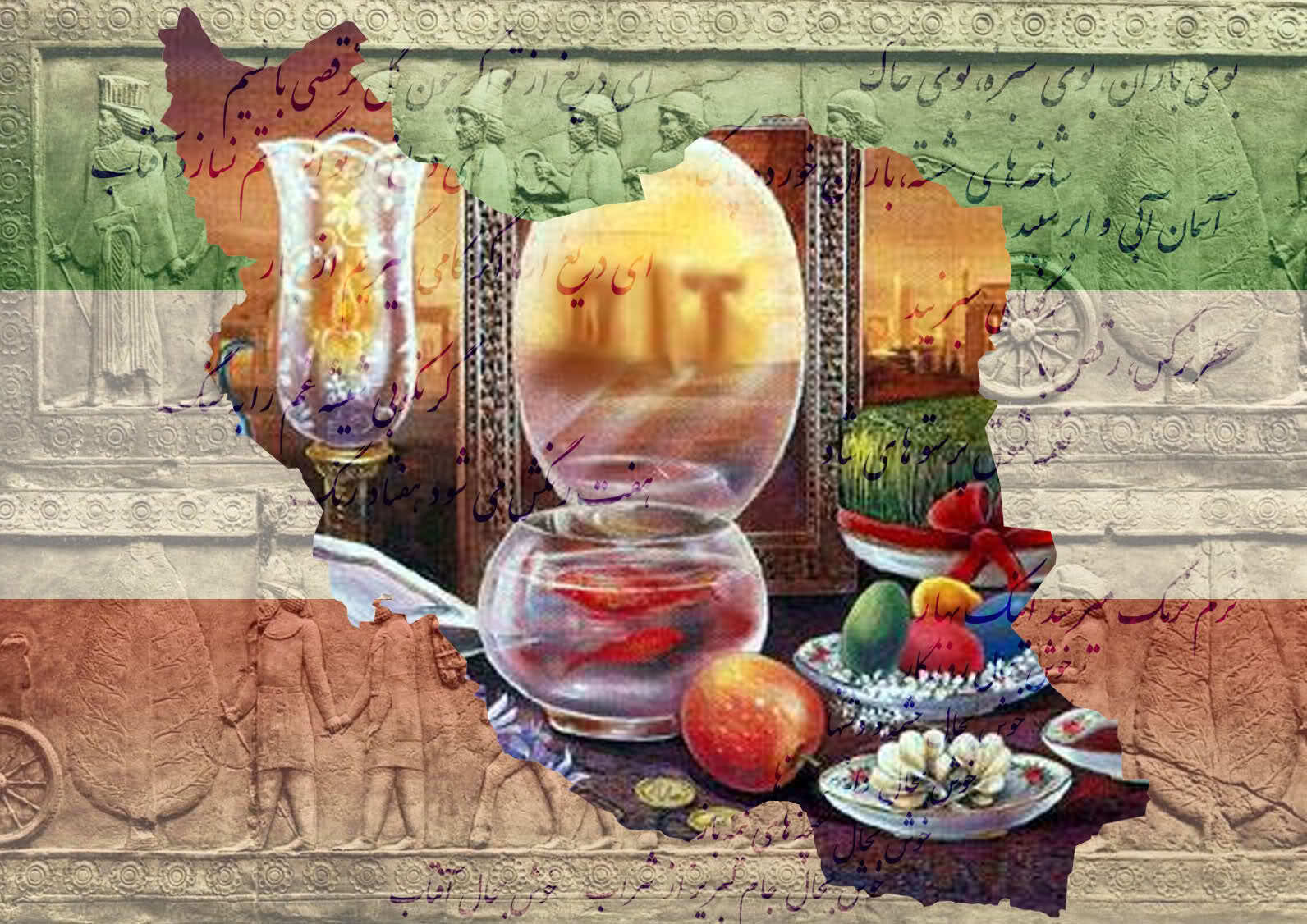 با درود به هم میهنان گرامی فرا رسیدن نوروز باستانی
را به شما شادباش گفته و برای همه سالی خوش و
سراسر سلامتی و شور آرزومندیم

IRANIAN NEW YEAR DINNER & DANCE
(NOROOZ 1391)
All bookings must be made by Wednesday 29th February

Book online now and join in our annual celebration of Iranian New Year (Norooz) with good food, good music and entertainment all night long, don't miss out on this important celebration of Iranian culture!
Location | Date/Time | Menu | Children's Menu | Ticket Prices | Notes | Contact Details
Hilton Aberdeen Treetops Hotel

161 Springfield Road
Aberdeen
AB15 7AQ
Saturday 10th March 2012
18:30 - 01:00
Main Course


Fillet of Salmon

(served with an oatmeal crust and whiskey caper sauce)


Or
Chargrilled Chicken Breast
(served with roasted root vegetables, fondant potato and herb
courgette with sun dried tomato sauce)

Dessert
Sticky Toffee Pudding
(served with butterscotch sauce and Chantilly cream)
Teas & Coffees Included

Main Course


Pizza
(load up with toppings of your choice then finish off with grated cheese, toppings include: ham, pineapple, mushrooms and prawns. Served with fries)
Or
Chicken Nuggets
(in breadcrumbs, served with fries and tangy barbecue sauce or tomato ketchup - perfect for dipping)
Or
Burger & Chips
(Quarter pounder served in a bun with or without cheese and fries on the side)
Dessert
Fresh Fruit Salad 
with Ice Cream or Cream

All meals will be served at the table by the Hilton waiting staff
Adult Ticket: £30.00


Child Ticket: £12.50 (Age 5-15)

(free admission for children 4 years and under)

All bookings must be made by Wednesday 29th February
WHAT IS NOROOZ?
If you are interested in finding out more about what our Norooz celebration is all about click the following link: http://en.wikipedia.org/wiki/Nowruz
---
Tickets will be on sale until Wednesday 29th February, we have a limited capacity at the venue and tickets will be issued on a first come, first serve basis.

To avoid disappointment please book your place as soon as possible.  In previous years we have had to turn away people who have turned up at the event without a valid booking.  All bookings are kept on record and anyone without a booking will be denied access to the event.


Please book tickets for children under the age of 5, even though the ticket is free, it is required so that the staff at the Hilton are aware that you require a meal for your child (if no ticket is booked for a child under the age of 5 there will be no meal arranged for that child on the night). This means that every attendee adult or child requires a ticket, paid for or free depending on their age.


Upon registering you will be asked for specific details such as the request of a vegetarian meal or food allergies we should be made aware of for each attendee, please provide as much information as possible so that we can accommodate your requirements.

Please bring your booking confirmation tickets to the venue as this is the main proof of your booking and what we use to check you in to the function suite. You will receive an e-mail with your booking confirmation if you book online or pay by cash, attached to the e-mail will be your electronic ticket, if anyone does not receive an electronic ticket after booking please inform us immediately.


Upon arrival you will receive an attendance ticket which will both be used for ordering your meal and also for access to the function suite. For those who will be leaving the suite for any reason e.g. cigarette, phone call etc. The attendance ticket must be presented to the doorman upon returning to the function suite.

Admittance without a ticket will not be permitted by the doorman working on the evening, so please do not lose your tickets.

If you wish to pay by cash/cheque please arrange payment well in advance by contacting one of the event organisers.
SUGGESTIONS & CONTACT DETAILS
As we want to ensure that we are doing bigger and better things every year, we welcome any suggestions from our guests in terms of how we can improve the setup for the party in terms of music, food, entertainment or even the setup of the hall or the setting for the Haft-Sin.  All suggestions are welcome and will be taken on board.


If you have any questions or queries at all relating to booking tickets, food, entertainment or anything at all relating to the event itself please don't hesitate to contact the event organisers using the contact details listed below.
When & Where

Hilton Aberdeen Treetops Hotel
161 Springfield Road
AB15 7AQ Aberdeen
United Kingdom


Saturday, March 10, 2012 at 6:30 PM (GMT)
Add to my calendar