Relax and unwind with Melanie's evening yoga meditation class.
About this event
First Thursday of the month at 6:00-7:00pm on Zoom
iRest Yoga Nidra Meditation is a yoga therapy practice that involves being guided into the hypnagogic state (the healing state between sleep and wakefulness) and through the stages of the practice. Ending with grounding and integrating the meditative experience into the waking state.
You can use the same zoom link every week or sign up 24 hours before the class to receive the reminder.
Practising iRest regularly has been shown to help people reduce symptoms of depression, anxiety and insomnia. It can also help people deal with daily stresses, reduce tendency for relapse in people with chemical dependency, manage chronic pain, overcome symptoms of trauma and increase perceptions of quality of life.
Although it is yoga therapy, it is different from the asana, the physical postures that people tend to think of when they think of yoga. iRest is commonly practised lying on the floor on a yoga mat or similar although it is also often practised sitting in a chair or on the floor or even standing. There are no physical requirements. Melanie is currently the only qualified iRest Yoga Nidra teacher based in Wales.
More information is available on Melanie's page here: https://homecomingtherapy.uk/.
A recording of the practice will be available on our Women's Centre App as detailed below.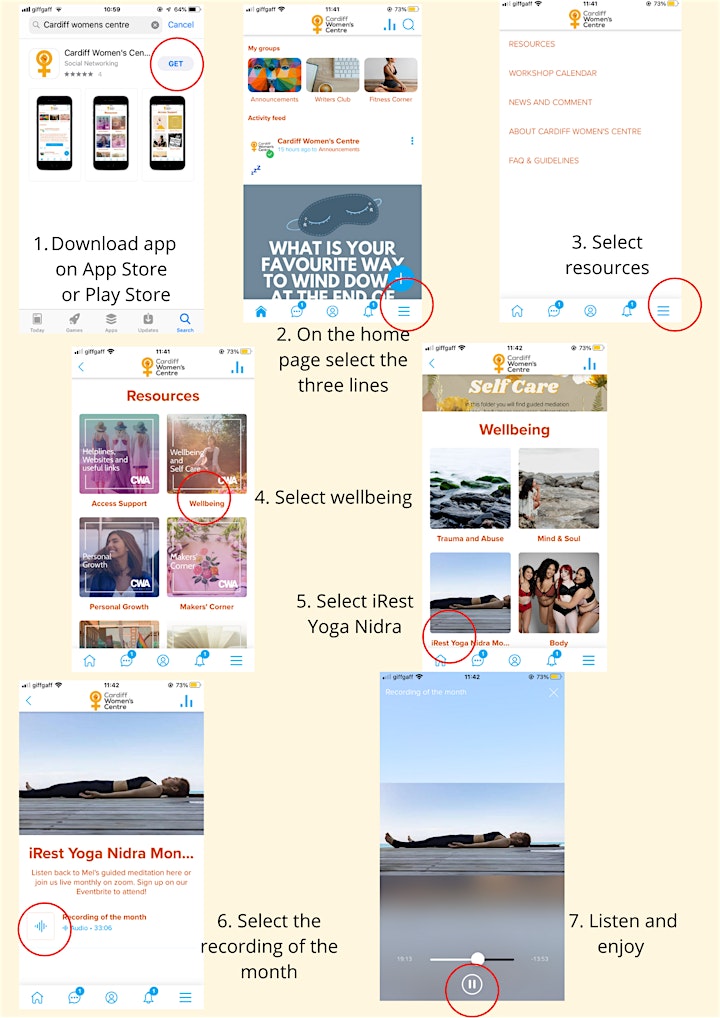 Organiser of iRest Yoga Nidra Meditation for Women (online)
Cardiff Women's Centre is the host of this event. Please check out our website for more information about us and the work that we do: cardiffwomenscentre.org.uk

The workshops/events we run are open to all women unless otherwise stated, but are especially suitable if you have experienced VAWDASV (violence against women, domestic abuse and sexual violence).