Description
Interested in learning about iridology?
Come join us for this full day workshop with master iridologist and Unani Tibb practitioner, Shahid Bukhari.
WHAT IS IT ALL ABOUT?
Iridology is a technique used by alternative health therapists to assess clients' health through looking at their eyes. A practitioner studies the features and markings of the iris; iris colour, structure and textures of the iris fibres; to determine information about a person's systemic health.
Practitioners match their observations to iris charts, which divide the iris into zones that correspond to specific parts of the human body. They use the charts to distinguish between healthy systems and organs in the body, and those that are overactive, inflamed, or distressed. They use this information to demonstrate a patient's susceptibility towards a certain illness, reflect a past medical problem, or predict later health problems.
Understanding iridology can help you learn more about your health, and aid you in making better decisions about your lifestyle, health and general well-being.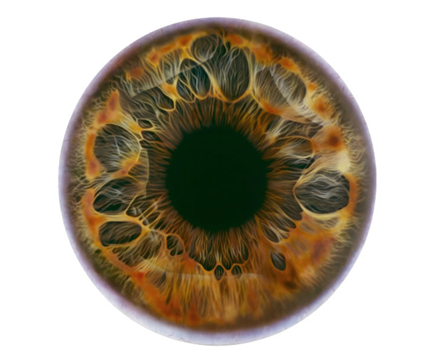 WHAT WILL YOU TAKE AWAY?
Some of the topics that will be covered during the workshop:
Emotional/Behavioural signs
Practical sessions to help understand
So avail this opportunity to learn the art of Iridology through the practical expertise of a master iridologist.
This workshop is open to everyone interested to learn about their health.
A hearty lunch, snacks and refreshments will be provided throughout the day.
Limted spaces available.
---
CLINIC
Hakim Shahid Bukhari runs a herbal medicine clinic in Manchester and other locations in the NorthWest of England.
He practices Alternative and Complimentary medicine; and specialises in Eastern Medicine (Unani Tibb) in particular, which is a holistic tradition of natural health care, He aims to restore health in the body, mind, emotions and spirit, and to create a state of balance that strengthens the whole system using traditional herbal medicines that are both safe and natural, and very effective.
Hakim Shahid will be running a clinic on Sunday 18th of March straight after the event. The consultation fee is £45 (plus the cost of any medication prescribed). For more information and to book a session please contact Hakim Shahid Bukhari. Text: 07415810582; email: info@shahidbukhari.co.uk.

Limited spaces available.
---
ABOUT THE SPEAKER
Shahid Bukhari Unani-TIBB, Homeopath, Iridologist, Naturopath
(Hakim) Shahid Bukhari is a traditional Unani Tibb Herbal Practitioner, Naturopath and Master Iridologist

Over the years Hakim Bukhari has received one-to-one apprenticeship in traditional Unani-Tibb Medicine and Herbal Medicine. Furthermore, he has studied Hijama, Iridology, Nutrition, Homeopathy and Tung Acupuncture.
Hakim Bukhari is a practicing Herbalist, registered Homeopath, Master Iridologist and Naturopath and a member of the Guild of Naturopathic Iridologists. He studied Iridology at the Holistic Health College with world-renowned iridologists Peter and Angela Bradbury.
His skill lies in recognising the underlying causes of disease. Hakim Bukhari takes an innovative and synergy approach in combining different traditional medicine with modern practices. This includes, pulse analysis, Iridology, temperament assessment, tongue analysis, Tung acupuncture, fasd (pricking), cupping (wet & dry) and nutrition. He prepares some unique bespoke medicinal remedies when needed.
Through his clinics, Hakim Bukhari has offered one-to-one sessions across the UK. He has treated patients in The UK and abroad, working with clients face-to-face and also via phone and skype. Hakim Bukhari aims to empower individuals and make them self-sufficient in managing their health to prevent unnecessary ailments and imbalances.
Website: http://shahidbukhari.co.uk/
---
FAQs
Are there ID or minimum age requirements to enter the event?
You must be 16+ to attend.
Is parking available at the event?
Free parking is available on Fowler Street (off Manchester Road) at the venue carpark.

What can I bring to the event?
You will receive the course notes on the day after registration.
Do I have to bring my printed ticket to the event?
No. You will be asked for your name and email address at the door.
What if I have a food allergy or special dietary requirements?
Please contact us regarding your dietary requirements prior to attending to allow for alternative arrangements to be made.
What's the refund policy?
Tickets are refundable up to 7 days before the event date.
How can I contact the organiser with any questions?
Please email abid.hussain@outlook.com with any questions regarding the event.