Sales Have Ended
Ticket sales have ended
Thanks for booking! We look forward to seeing you IRL
Sales Have Ended
Ticket sales have ended
Thanks for booking! We look forward to seeing you IRL
MCV/Develop presents IRL – the industry's big comeback event
About this event
//ALL ARE WELCOME AT IRL
We're excited to announce an entirely new MCV/DEVELOP industry event. It's been a long time since we've all been able to gather en masse and we think late September will be the perfect time for such a gathering.
This isn't our usual annual awards, IRL will be a more casual, more inclusive event, designed so that anyone and everyone in the industry can attend, meet colleagues, network, and applaud the efforts that have been made by so many over the last year and more. It has both a relaxed afternoon drop-in session, and a more upbeat evening event.
We'll be celebrating our industry's social, cultural and creative impact. And we really hope that you will both nominate your colleagues for an award and can join us for a great night of reconnecting with colleagues and friends. We're looking forward to seeing you IRL.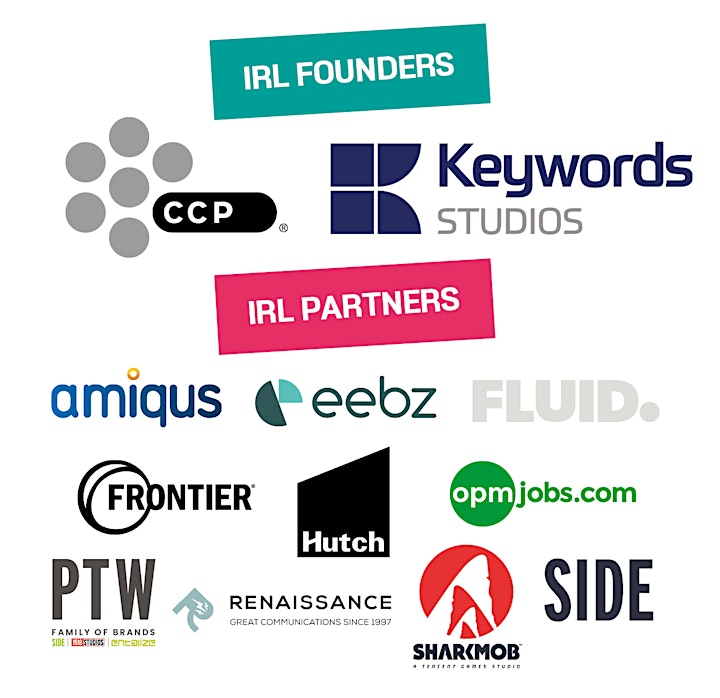 A huge thanks to our IRL Founders and IRL Partners for their crucial support for this comeback event for the whole industry
//WHAT YOU GET
Tickets start from £50 and include three free drinks and a decent amount of nibbles. We looked into fully catering the event, but it was simply impossible to serve a full evening meal to 500 people without it completely taking over the event (even with five food trucks, it would have taken at least a couple of hours to serve everyone, with queues snaking around the venue).
Based on feedback we've had from the MCV/DEVELOP Awards, people would rather spend more time chatting and less time eating. So we strongly advise you get yourself a bite to eat with friends or colleagues before you come along, and we promise to keep you going while you're with us.
//TIMELINE
We're looking forward to seeing around 500 of you at IRL this September. We have secured a brilliant central London venue, right under Waterloo station, and right next to some great hotels. It's a big blank canvas (in brick) upon which we can craft an event to celebrate the industry.
There will be lots going on to keep you entertained, but that said, IRL is about reconnecting with people, so there will be quiet spaces (or as quiet as they can be), and plenty of seating scattered around our spacious venue for those who just want to sit and chat.
Please note that IRL is a two part event, the afternoon networking segment is wholly optional, with the focus on the evening event. But we thought that some will want to take casual business meetings, and catch up with partners and friends before the main event kicks off, so we added IRL Prologue to cater to the all-day crowd.
2-5pm IRL Prologue
An optional, relaxed afternoon networking event, come and have a coffee with colleagues or partners and catch up after the long enforced break from meeting in person.
5-7pm Dinner Break
We're closing for a bit. But our venue is right beside the South Bank, so go and enjoy a bite to eat somewhere while we get the venue ready for the evening. The London Eye is just a short stroll away, and there's even a board games cafe right next door!
7pm IRL doors open
Welcome to IRL! Tickets include drinks and finger food, and there will be plenty of activities to take part in and lots to see. Please note, this isn't a fully catered event.
8-8.45pm IRL awards
A short awards ceremony celebrating the industry's cultural, social and creative impact.
9pm Finger food served
Getting a bit peckish? We'll be serving finger food around the venue to keep you going. The event is not fully catered, so do please eat something before coming.
12am IRL ends
Time to head home – or the venue is well-positioned right beside a number of great hotels for those staying the night in London.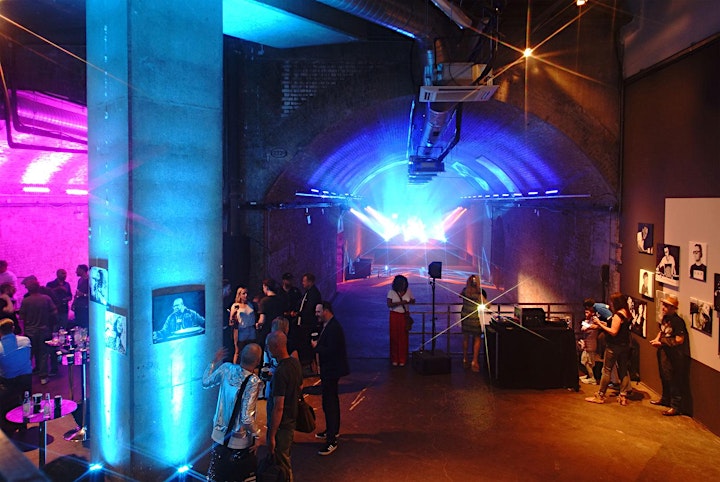 //THE AWARDS
The awards segment of IRL will allow us to applaud the industry's huge contribution to our society over the last 18 months, by recognising individuals and initiatives that have made a difference.
You can nominate your friends and colleagues for awards. And our industry panel will choose the very best nominations to receive a prize on the night. Winners must be able to attend the event in person on the night – but do let us know if anyone might need assistance with that, or is unable to attend due to health/accessibility reasons and we may make exceptions. There won't be any shortlist, and we'd love to get as many of our winners as possible to the event without them knowing they've won!
Award nominations are now open on our event site!
Nominations close at 1pm on the 13th of August!