IRMA SG - CISA Revision Workshop (April 2018) (Joint with ISACA-London Chap...
Description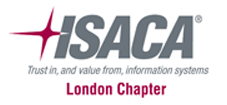 For candidates considering taking the CISA examination, BCS IRMA, in conjunction with ISACA London Chapter, is pleased to offer a CISA Revision Workshop in the Spring.
The CISA Revision Workshop
These intensive workshops provide an excellent opportunity to clarify the thought processes when working under pressure. The format is primarily a review of the task and knowledge requirements for each CISA domain, including test questions with a discussion on the 'correct' answer to each question. Some time is also allocated for examining the structure of a CISA question and discussing a generic approach to help identify the appropriate answer. This not only hones the delegates' examination technique, but also provides for lively discussion.
It is emphasised that this is a revision course i.e. an opportunity to go over work already done prior to sitting the exam; it is not a course of study. Delegates are expected to have previously studied and absorbed the subject matter described on ISACA's International website.
The CISA online examination can be taken any time in May/June so delegates will have a few weeks to address any weaknesses identified during the workshops.
CPD Credits
The workshop is worth 24 hours continuous professional education credits.
Any Questions? Derek Oliver consultants@ravenswood.co.uk 07768 363808
Closing date for bookings is midnight (00:00) on Wednesday 18th April 2018. No more bookings will be taken after this date.
The Cost to attend:
BCS or ISACA Members: £800 +VAT @ 20% (£960.00 including VAT)
Non-members: £950 +VAT @ 20% (£1,140 including VAT)

Refunds/Cancellations:
A full refund will be issued if a cancellation is received within 14 days of the booking date or by 12:00 pm on Wednesday 18th April 2018, otherwise, name substitutions will be allowed after this date.

Minimum Numbers: BCS IRMA SG reserves the right to determine the minimum number of applications required to ensure the viability of all courses without prejudice or liability for the payment of cancellation fees or expenses. BCS IRMA reserves the right to cancel in the event that the minimum numbers are not met and will notify all participants of the decision one week before the commencement of the course and refund the participants all amounts paid.

For overseas delegates who wish to attend the event please note that BCS does not issue invitation letters.
Organiser: BCS Information Risk Management & Assurance Specialist Group (IRMA): http://www.bcs.org/category/10056