During this session the children will compare their day-to-day modern lives to how people lived and worked 2000 years ago!
About this event
Far from just hearing about fighting Romans and the conquest of Britain, young learners will discover how archaeology is currently changing what we know about this period of history, and experience first-hand some crafts and tasks that Iron Age people (the Celts), and children their age, could have been doing around their roundhouses.
Depending on the weather, the activities to support the learning can include wattle fencing, weaving, cordage and spinning, ancient paints and natural pigments*, all set in authentic surroundings.
"My son said he had an amazing day and begged me to go back again. I felt the level of education, interaction and fun was well balanced. It was also a great social opportunity for home educated kids to interact in a safe, socially distanced way!" "Being able to be in the environment that you have with the buildings and landscape really helps to bring history to life." Comments from Home Education sessions at the Ancient Technology Centre in October 2020
Cost is £10 per child. The booking will include one accompanying adult per family free of charge (there is no need to book a place for the accompanying adult). Suitable for children six years and older.
The Ancient Technology Centre is a unique educational facility, which forms part of Dorset Council's Outdoor Education Service.
*Unfortunately, decoration of their own home-made Celtic shield or a provided design is only available for full day activities.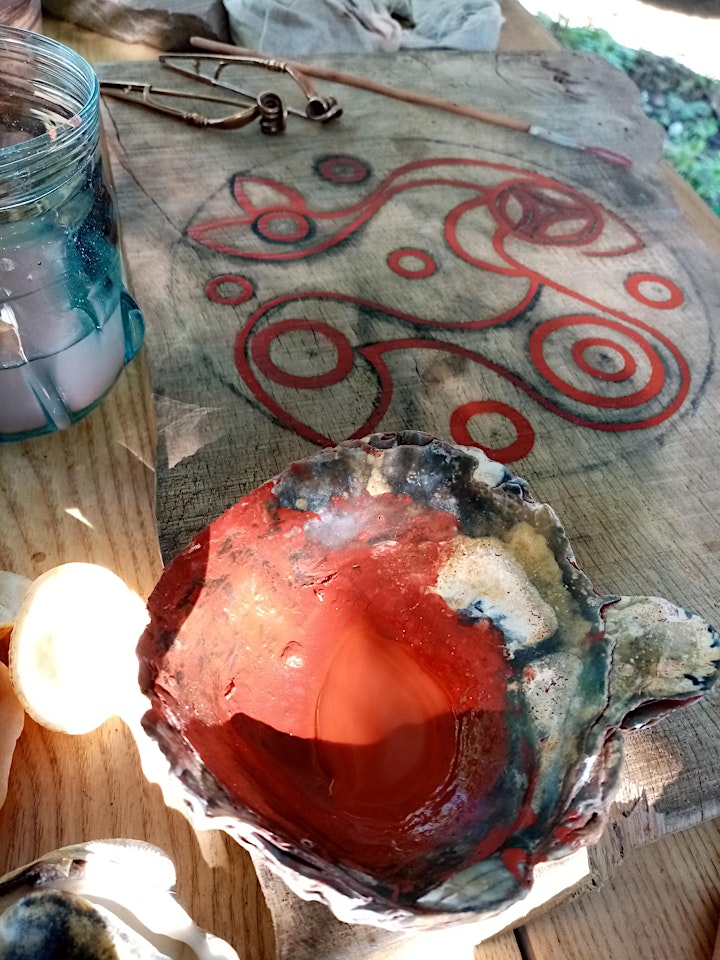 Organiser of Iron Age experience for Home Education Children