Description
London Comic Con comes to Foyles as bestselling author of the Red Rising series, Pierce Brown introduces the next in his off-world dystopian epic, Iron Gold.
Touching down ten years after the last novel left off, Iron Gold marks the start of a new trilogy. Building on the galaxy of totalitarian rule and rebellion Brown created in his first set of novels, the new trilogy looks at the wider reprecussions - both for the charecters and the world they inhabit.
At this exclusive London event, Pierce will be discussing revolution and uprisings with fellow author Claire North and will be signing afterwards. Bring a shield (Howler kit), it might get messy.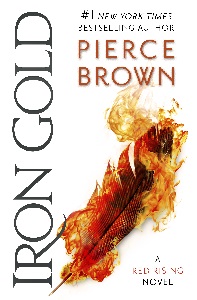 Tickets: £8 standard, £17 including a copy of the book (booking fees apply).
Venue: The Auditorium at Foyles, Level 6, 107 Charing Cross Road