Sales Have Ended
Ticket sales have ended
Ticket sales have ended for this event.
Event Information
Refund Policy
Refunds up to 30 days before event
Eventbrite's fee is nonrefundable.
Sales Have Ended
Ticket sales have ended
Ticket sales have ended for this event.
A 1-Day Online Conference, featuring Simon Weston CBE, exploring how we can support the mental health and wellbeing of boys and young men
About this Event
Short Description:
Boys2Men: How can we support the mental health and wellbeing of boys and young men?
Including Special Guest Keynote Speakers / Presenters:
Simon Weston, CBE, Author, Professional Motivational Speaker
Ben Nuss, School Counsellor
Gary Bloom, Sports Psychotherapist, and presenter of On the Sporting Couch, TALKsport radio
Vince Parkes, Creative Director of RMD Adventure Learning
This 1-day Online Conference is for anyone committed to the mental health and wellbeing of boys and young men.
Includes keynote speeches from Simon Weston CBE, internationally recognised author and motivational speaker and President of the DEBRA Charity; Ben Nuss, School Counsellor undertaking research into how men engage in counselling; Gary Bloom, considering the importance of sport contexts for counselling and Vince Parkes, Creative Director of RMD Adventure Learning which aims to transform the lives of young people affected by adverse childhood experiences.
Workshops will be provided by Gary Bloom and by Siobhan Down, CEO of Yellow Brick Road Charity, Sean Flynn and Delena Ritter (Therapists and Lecturers at Iron Mill College).
Valuable networking opportunities with a range of interdisciplinary professionals, including counsellors, therapists, teachers, pastoral care and mental health practitioners, youth workers, parents, carers and more.
A CPD Certificate for 8 hours will be issued to attendees.
Conference Overview:
The transition to adulthood for boys and young men is becoming increasingly difficult. Their journey from childhood appears to be more difficult than that of girls and young women.
In education, they are three times more likely to be excluded for three times as long. They are more likely to be diagnosed with attention deficit disorder and four times more likely to be diagnosed with autism. They are more likely to present with challenging behaviour in schools. Academically, they do less well in all sectors of education.
Over 80% of first time offenders are boys. Over 80% of young people in secure units struggling with addictions are young men. By the time young men reach adulthood, they are more likely to die of suicide than any other cause. (Statistics compiled from Men's Health Forum, 2016 and GOV.UK. 2019)
This invaluable 1-day conference will offer an opportunity to consider perspectives on what lies behind these statistics. What is the nature of boys and young men's journey into adulthood? What challenges do they face and what do they tell us that might help?
The conference will be presented by a range of inspirational speakers and creative, experienced workshop facilitators.
Target Audience:
This conference is open to anyone with an interest in the subject matter. It will be of particular interest to practitioners and carers who work with young people experiencing difficulties, including counsellors, therapists, teachers, pastoral care and mental health practitioners, youth workers, parents, carers and more.
About the Speakers: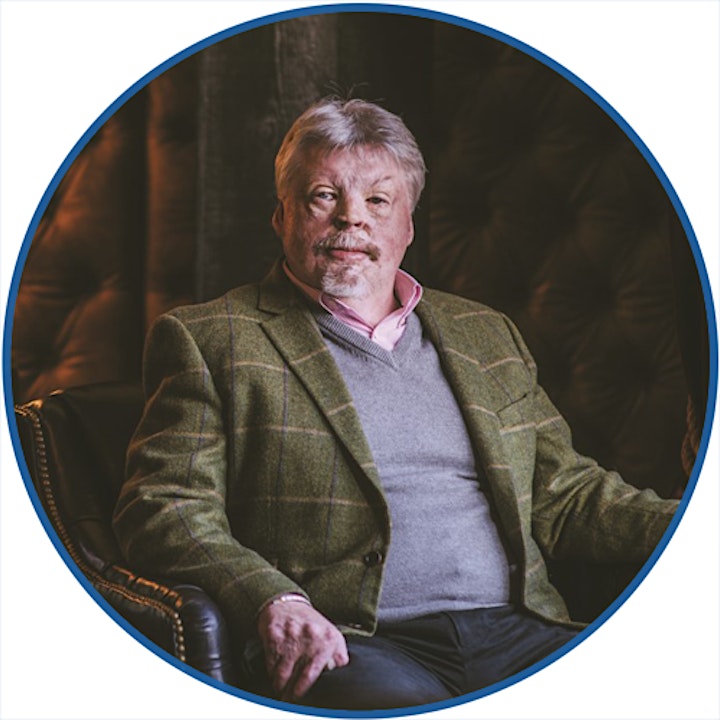 Simon Weston, CBE, Author and Professional Motivational Speaker
When the RFA Sir Galahad was destroyed in the Bluff Cove Air Attack during the Falklands War, in 1982, on board was Simon Weston, Welsh Guardsman. Simon was severely injured, sustaining serious burns to 46% of his body. He has become well-known across the United Kingdom and abroad for his struggle to overcome his injuries and redefine his role in life, and his message is one of achievement, of triumph in the face of adversity, and of seizing the moment and succeeding. Simon's story has been well publicised, and he has been the subject of five major BBC Television documentaries: Simon's War, Simon's Peace, Simon's Triumph, Simon's Return and in April 1999, Simon's Journey. In 2003, he published, Moving On, a moving story where he lays his Falklands ghosts to rest. Simon presented reports for ITN covering the 90th Anniversary of the end of the First World War and in late 2011 he returned to the Falklands Islands to film a documentary to help mark the 30th Anniversary of the Falklands War in 2012.
Following his injuries, Simon's road to physical, spiritual and mental recovery saw him active in a number of highly successful ventures including 'The Weston Spirit', a Liverpool-based young people's charity. His charitable work earned him an OBE in the 1992 Queen's Birthday Honours. He was also awarded the Freedom of the City of Liverpool in 2002 in recognition of his bravery and his charity work in the region. He was honoured as one of the top 100 Welsh Heroes in 2004, and in 2014, in a survey conducted by Freud Communications, Simon was voted top of the UK's Heroes Index, naming him the Nations Favourite Hero. In early November 2015 Variety Children's charity awarded Simon a Legend Award for his services to Motivational speaking and in December he was awarded the Freedom of the City of London. In 2014 he was nominated by viewers on the BBC One Show to have his Portrait painted and hung in the National Portrait Gallery, and BBC documentary followed Simon and the process behind creating the portrait.
His irrepressible humour, infectious enthusiasm and immediately engaging personality, have made him the number one choice of many companies who invite him back to speak time and again. An inspiring and moving keynote speaker, Simon is also a wonderful and humorous after dinner speaker.
His autobiography, Walking Tall, was No1 in the best-selling list. Going Back was also a best seller being in the top 10 for eight weeks. He is also a successful author of fiction and children's books.
In the 2016 New Year's Honours Simon was awarded the CBE for his charitable work which he continues. He has also recently been appointed in the honorary role of President of the charity DEBRA is the national charity that supports individuals and families affected by Epidermolysis Bullosa (EB) – a painful genetic skin blistering condition which, in the worst cases, can be fatal.
"For people whose skin doesn't work – we do."
Simon is married to Lucy and has three children and is a proud Grandfather to Zachary.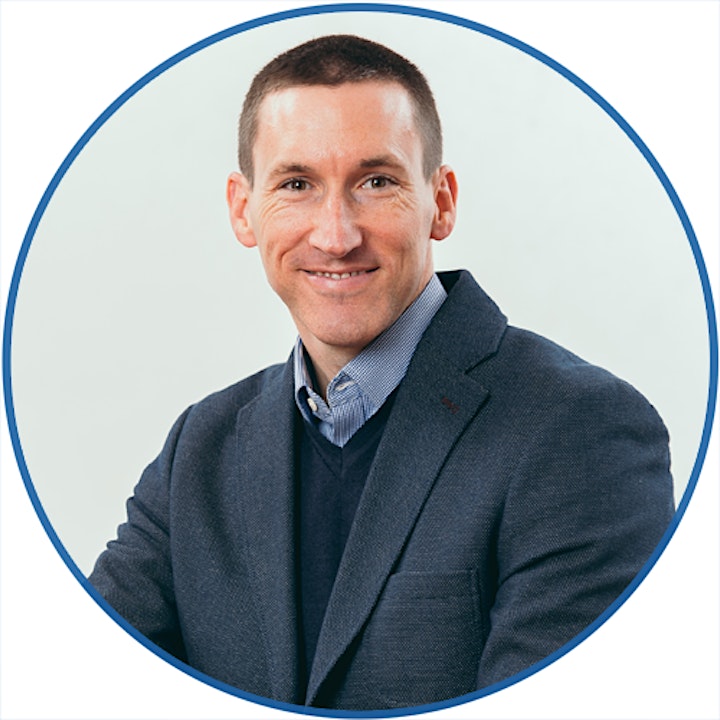 Benjamin Nuss, School Counsellor
Ben is a registered member of the BACP and holds a MA in Therapeutic Counselling, focusing on men's reluctant attitudes towards seeking psychological help. He has spent the past ten years working as a counsellor with young people in secondary schools across North Wales.
Ben is currently a doctoral candidate for PhD at University of Chester. His research focuses on capturing a male-focused narrative of mental health and its implications on the counselling/psychotherapy profession.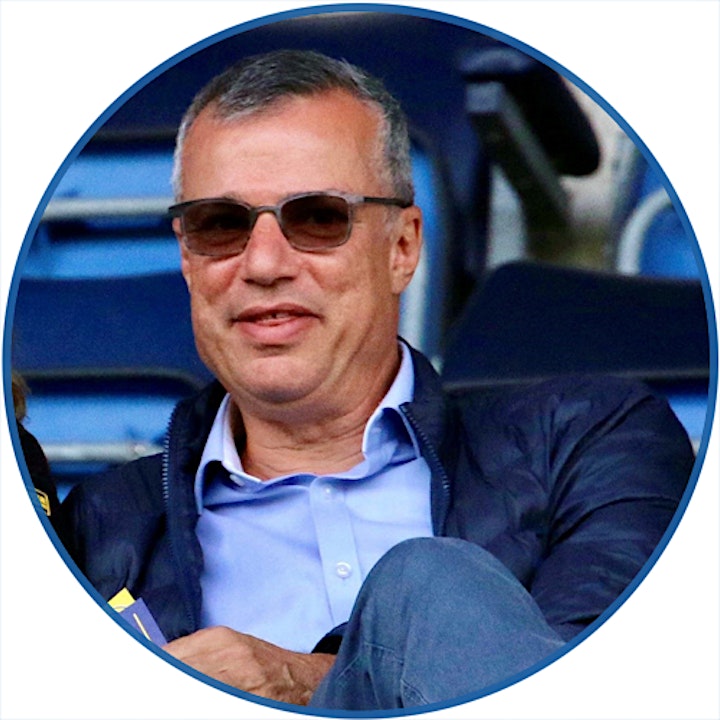 Gary Bloom, Sports Psychotherapist, and presenter of On the Sporting Couch, TALKsport radio
Gary Bloom is a clinical sports psychotherapist embedded in a football club - probably the only one working at first-team level. He presents a national radio show on talkSPORT called "on the sporting couch" where he runs a 50 minute therapy session with a well-known sports man or woman about the importance of mental health in their careers.
He also works in a Harley Street clinic treating elite sports and women.
Gary is trained as an integrative psychotherapist and works with elite athletes, private clients, and specialises in adolescent boys who are struggling to find their way in the world.
Vince Parkes, Creative Director – RMD Adventure Learning C.I.C.
Over 8 years ago, Ed my Co-Director gave me a chance over a coffee table to become a volunteer youth worker to run alongside my counselling training and study. Before then I had been involved in criminality since the age of 6 and had completed a 25-year journey of self-destruction, resulting in me eventually moving to Basingstoke from London to go into recovery at the age of 31.
Since then I have been relentless in my pursuit to get educated and understand how all of the contributing factors in my early life made me become who I became, a violent and emotionally damaged individual who escaped his past memories through drugs and alcohol. I have been in recovery now since February 18th, 2011 and have dedicated my working life to supporting, encouraging, and inspiring the future adults of our society.
Over the years and through analysing various data from evaluation reports of projects I was running and delivering, I recognised that men i.e. dads, stepdads, boyfriends, were one of the leading causes of inner turmoil, anger, frustration and subsequent behavioural issues at home, in school and in the community for children, especially young boys.
This data and my own experience from my father, my own fatherhood and memories from my past in regards to friends made me feel a real urge to shine a light on the issue as it appears to be a haunting presence in so many people's lives.
RMD Adventure Learning is the child of that thinking process. Our signature course aims to provide informal psycho-education via workshops around Adverse Childhood Experiences (ACE's) to any male involved in a child's life. This work will run alongside work with the child on the same theme but from a child's perspective. Our long-term aim is to enable the repairing and maintaining of relationships that have been damaged through adverse childhood experiences. It is imperative that we give children hope that things could and can be different. It requires effort, engagement, dedication, and an openness to support. With these endeavours, anything is possible.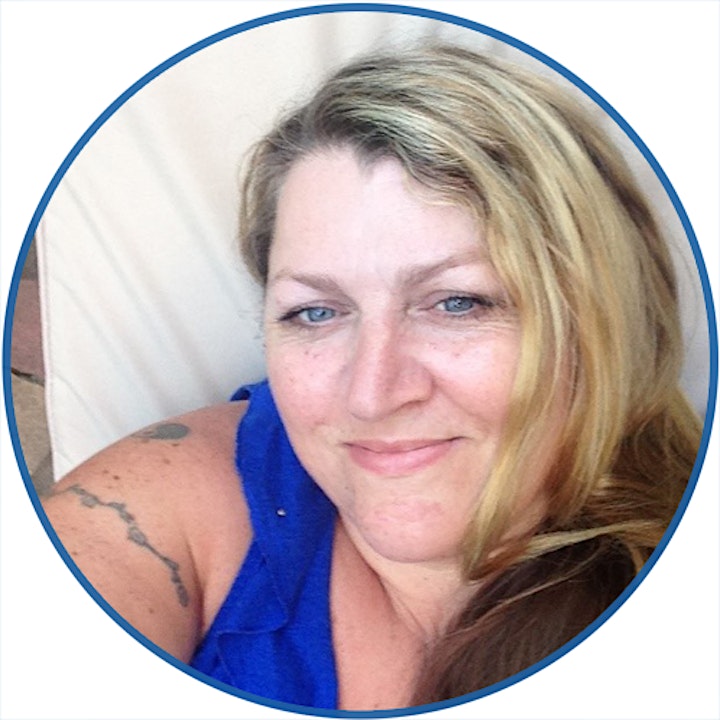 Siobhan Down, CEO of Yellow Brick Road Charity
Siobhan, born in Shropshire, is CEO of Yellow Brick Road Charity, a charity that works with young people and families who are at risk of homelessness. Their mission is to Engage, Educate and Evolve life for young people, reducing the impact of poverty and the risk of experiencing homelessness.
Siobhan writes, "In my life, as in many lives, a series of unfortunate events have turned out to be incredible opportunities and have shaped who I have become. Leaving school with no exams, working to survive, homelessness, redundancy, divorce and being constantly on the move all affecting my mental health. Aged 26 I needed to change and returned to education which became my saviour. My new life allowed me to work alongside young parents and this led me to establishing Yellow Brick Road Projects in 2014. My motto is "Carpe Diem!"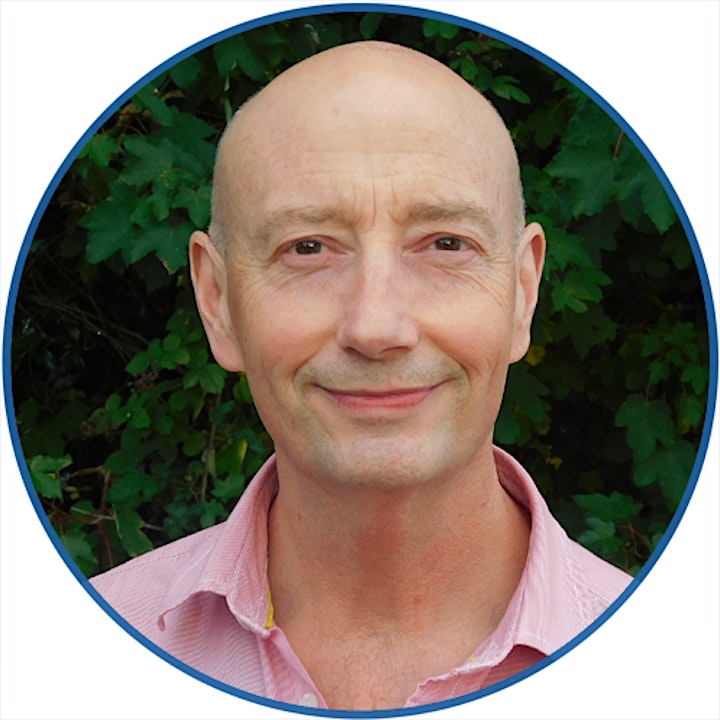 Sean Flynn, Therapist and Lecturer at Iron Mill College
Sean studied Fine Art at Bristol polytechnic (now the University of the West of England), he then went on to study dance and drama at the Bristol Dance Centre. Sean formed a performance-dance group with five other people called P6. P6 went on to win a choreographic award gaining the opportunity to work with international dance and theatre performer and choreographer Ian Spink. Sean became fascinated with how emotions and thoughts are embodied.
After training to be a relationship counsellor with Bristol Relate, Sean chose to continue his studies in Integrative Therapy at the Iron Mill College. Sean now teaches on the Certificate in Counselling course, the Advanced Diploma in Integrative Counselling course, the Children and Young Peoples course and the Creative Arts Therapies course at the Iron Mill College in Exeter. Sean has a private practice in Totnes and Tavistock working with children and young people, adults, couples and families.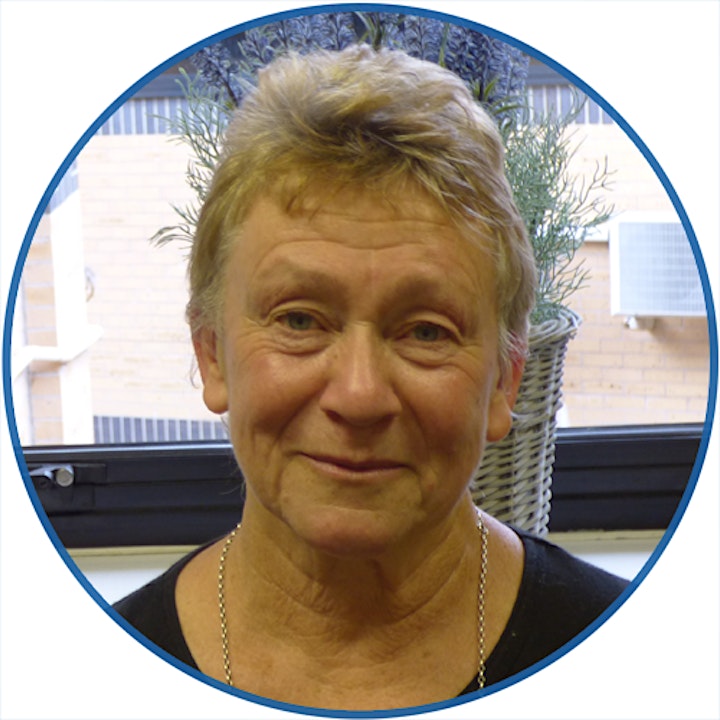 Delena Ritter, Therapist and Lecturer at Iron Mill College
Delena is one of Iron Mill's most versatile tutors, working across a full range of counselling programmes. She has taught in both Britain and South Africa. Delena also worked on the Welsh Assembly's initiative to provide statutory school counselling and currently counsels children who have experienced severe trauma.
She has previously also worked for a variety of agencies including domestic abuse, substance misuse and working with families with a substance user.
Her professional interests are varied and include an interest in early learning environments and the opportunity for therapeutic play, and working creatively in counselling.
Technical Support:
All of our online 'live-classroom' events are delivered via Zoom. You will be provided with further details after registration and you will be fully supported by a member of the Iron Mill Online Team, if you need any 'tech assistance' during the session. We're always on hand to offer any help you may need!
Zoom Meeting Registration Process:
Please follow these steps to complete the Zoom Meeting Registration for this event:
Shortly after purchasing your ticket via Eventbrite, you will receive an email confirmation from Eventbrite containing the link to this event's Online Event Page.
From this Online Event Page, simply click on the event's image link as directed.
This will take you to the Zoom Meeting Registration page where you will be able to complete your webinar registration.
We recommend completing the above steps as soon as possible after purchasing your ticket.
*Please note: Ticket Sales end at least 3-hours before the event starts.
Date and Time
Location
Refund Policy
Refunds up to 30 days before event
Eventbrite's fee is nonrefundable.