Irresistible - Call of the Sirens

Multiple Dates
Event Details
Irresistible - Call of the Sirens
A song cycle by Jez Colborne
21 to 23 June 2012
The Cow & Calf quarry, Ilkley Moor, Ilkley
Please select a date to attend from the top, your options are:
Thursday 21st June: 7pm & 10.30pm
Friday 22nd June: 6.30pm & 9pm
Saturday 23rd June: 6.30 & 9pm
Noisy, dramatic and spectacular, Irresistible is a unique event in the rural beauty of The Cow & Calf on Ilkley Moor.
The Call of Sirens is influenced by the mythical story of Odysseus, and how he survived the devastating sirens who used their beautiful hypnotic songs to lure sailors to their death.
Join Jez as he takes you on a musical journey of alarms, other non-traditional instruments and songs to create a breath-taking symphony!
Took my breath away - Ralph Dartford, Arts Council England
Driven by a life-long fascination with warning sirens, Jez Colborne can hear music where most of us hear noise …
Superbly atmospheric - Disability Arts Online
Irresistible brings a whole new meaning to sirens, mixing them with singers, music and lighting to make sirens the star of the show! Jez Colborne
 
About Jez

Jez Colborne is a multi-talented composer, musician and performer. He has drawn upon his travels in the UK, USA and China and worked in collaboration with Mind the Gap to create something truly irresistible.
Practical information
Please meet at the Ilkley Train Station car park 10 minutes before the start time shown on your ticket.
If travelling by car please park in Ilkley town centre.
A free coach will transport you to and from the Cow & Calf, before and after the performance. This journey is part of the performance.
Please allow two hours for the entire piece (including coach travel).

Unforgettable, moving and fun - Wieke Eringa, Yorkshire Dance
 
Accessibility
 
The Cow & Calf is a rock formation set on Ilkley Moor. To reach the quarry there is a short walk (5 mins) via a stone paved path that is uneven and uphill. Audience members will stand throughout the show (approx 1 hour).

Mind the Gap is committed to making our work accessible. Please contact us about your specific access requirements and we will do our best to meet them. 
www.mind-the-gap.or.uk/irresistible
arts@mind-the-gap.org.uk
01274 487390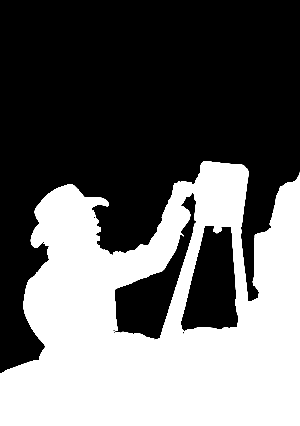 The project has been awarded a commission for the London 2012 Cultural Olympiad project Unlimited - the UK's largest programme celebrating arts, culture and sport by disabled and deaf people.  Unlimited is principally funded by the Olympic Lottery Distributer and is delivered in partnership between London 2012, Arts Council England, the Scottish Arts Council, Arts Council of Wales, Arts Council of Northern Ireland and the British Council
Great Minds – Mind the Gap's Friends Scheme
Mind the Gap and Great Minds, like you, think alike. We produce award winning touring theatre productions, working with learning disabled and non-disabled actors as equals. Together we can provide opportunities for people with learning disabilities to access theatre training, develop new skills, build confidence, and take their place on stage and screen.

In the current climate we need Great Minds more than ever – please take a look at our website and think about supporting us.
 
Mind the Gap is a Registered Charity No: 328476
 Image design: inspiredby

Organiser
Mind the Gap
Mind the Gap is England's largest learning disability theatre company that creates work for UK and International audiences.
Irresistible - Call of the Sirens