Refund policy
Refunds up to 1 day before event
Description
For many INSEAD alumni a portfolio career (which replaces a single job with multiple roles and projects) seems like a great compromise between corporate life and entrepreneurial risk taking.
But creating a portfolio which delivers both income and flexibility is not easy. Some "obvious" ideas don't work. Most effective portfolios take significant time and experimentation to create.

In this webinar two successful INSEAD alumni - Avalyn Lim TIEMBA '14 and Abel van Staveren GEMBA '08 - will explain how they built their portfolio careers and what they learned along the way.
In particular the webinar will discuss:

What works (and what doesn't)when building a portfolio
How long it takes to make the transition
Why you don't need superhuman skills, just a strategic view of those you have
When to leap vs when to develop a side hustle
What kind of networking you need to do
The myths and realities of pivoting out of corporate life.
We will also work on some exercises that might help you develop ideas about possible roles and sectors to work in.

Event timing
19.00 (Singapore), 13.00 (France), 12.00 (UK), 07.00 (New York). Other cities here.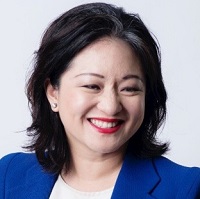 Avalyn Lim TIEMBA'14
A lawyer by training, Avalyn left legal practice in 2000 and spent the majority of her unconventional career in industries including executive search, public relations, retail, and financial services in a variety of regional and global (decidedly non-legal) roles. Her broad corporate exposure has led to a portfolio career that has included HR consulting in luxury retail, and a DNA-based timber supply chain firm. She currently coaches on the INSEAD MBA, EMBA and Executive Programs and is developing online programs to help would-be portfolio careerists start on their own career adventure. Avalyn holds Executive MBAs from INSEAD and Tsinghua SEM, graduating in 2014.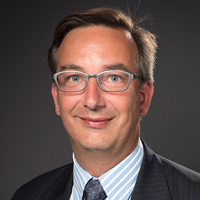 Abel van Staveren GEMBA'08
After a successful corporate career, Abel embarked on a location independent portfolio career in professional services in 2007. As such, he is the CEO of a private equity fund of funds; he holds a number of non-executive board positions and he teaches and coaches on INSEAD executive programs. Previously Abel held CFO and CEO positions in the shipping industry with postings in London, Singapore, Norway and Switzerland. Abel has a passion for teaching and coaching. He holds an Executive MBA from INSEAD, He graduated in 2008. He qualified as a chartered accountant in London after finishing his undergraduate business studies at Nyenrode University in the Netherlands.