Location
Khalili Lecture Theatre
SOAS, University of London
Thornhaugh Street
London
WC1H 0XG
United Kingdom
Description
AFFORD, in partnership with the Centre of African Studies (CAS) SOAS, invites you to a discussion on diaspora and development. There will be an engaging conversation between Chukwu-Emeka Chikezie MBE co-founder of AFFORD and Gibril Faal OBE former Chairman of AFFORD, followed by a Q&A session.
Is a Vision Enough?
What can we expect over the next 20 years from the African Diaspora?
Despite great strides, development in Africa — particularly much-needed economic transformation leading to higher productivity activities — remains elusive for too many African countries. The human impact of this underperformance is palpable and tragic. While diasporas are no panacea to all the quandaries and contradictions of African development, over the last twenty years their role has shifted from the margins to the mainstream of public policy, whether in the SDGs or national strategies of host and recipient governments. If we are concerned to maximize diasporas' developmental impact, we need to continually ask critical questions about what works, why, and how to maximize impact.
It was questions such as these that our speaker, Chukwu-Emeka Chikezie MBE asked of himself and other like-minded diaspora practitioners and which led to the innovative, transformational and progressive work that has shaped public policy on the Continent and around the world.
In a unique opportunity to hear from two African pioneers in the field of diaspora and migration, Gibril Faal OBE will lead Chukwu-Emeka Chikezie MBE in conversation, exploring together what two decades of collaboration around "diasporas for development" has achieved.
This fascinating and timely discussion will also address the tectonic shifts in the political landscape here in Britain, across Europe and, of course, in the United States, encompassing a critical appraisal of the assumptions, strategies, aims, and methods of diasporas and development.
Are we in the diaspora maximising the opportunities to create shared value through innovating new business models? Are we leveraging new technologies, devising and exploiting new tools and techniques, and developing and adapting the right institutions? The focus of discussion will also include the important place held by networks and technologies that have enabled greater connections between dispersed people and the roles they play in entrepreneurship and business growth in Africa.
Join us for an inspiring evening to celebrate one of AFFORD's pioneers in particular and the achievements of the African diaspora in general. Most importantly, join us to explore how we should again seek to turn our great visions into transformational future realities over the next 20 years.
Event Details
Date: May 5th
Time: 6:30 - 9:00
Venue: Khalili Lecture Theatre, SOAS, University of London, WC1H OXG
Please RSVP as seats are limited. We would appreciate it if you would update us if you are unable to attend as there will be a waiting list. If you have any questions or queries please contact Tace Bayliss at Tace@afford-uk.org or call us on 0203 326 3750.
Speaker Biographies: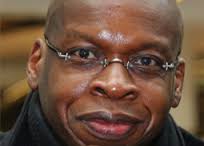 Chukwu-Emeka Chikezie MBE FRSA
Chukwu-Emeka Chikezie works at the intersection of private sector development, diasporas and development, and migration and development policy, focusing on policy, program design and practical interventions. He co-founded London-based African Foundation for Development (AFFORD) in 1994, and Freetown-based AFFORD-SL in 2008. He has advised several African governments on private sector development strategies, including diaspora components, and served as Senior Advisor to the governments of Mexico (2010) and Mauritius (2012) in their respective capacities as Chairs of Global Forum on Migration and Development (GFMD).
Other assignments include private sector development through market systems development; diaspora investment to boost SMEs and trade; post-Ebola transition and recovery strategies in Sierra Leone; and enhancing intra-African cooperation around talent mobility in Southern/South-eastern Africa.
In June 2016, Chukwu-Emeka was awarded an MBE in the Queen Elizabeth's Birthday Honours list for services to African diaspora groups in the UK. He is of Sierra Leonean/Nigerian origin, has lived in the UK for many years, and now operates transnationally in the UK and Sierra Leone.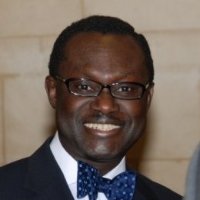 Gibril Faal, OBE
Gibril Faal is a business and development executive. He is the founding and interim director of ADEPT (Africa-Europe Diaspora Development Platform), and the co-founder and director of GK Partners – a UK-based company that specialises on socially responsible businesses models, social enterprise, development finance and implementation. He is a vice chair of Bond – the platform of UK NGOs working on international development. In October 2015, he gave evidence to the House of Commons International Development Committee, on the role of the private sector in achieving the Sustainable Development Goals – having been involved in SDG and Financing for Development (FFD) negotiations. In 2014/15, Gibril was a Special Adviser at the State Chancellery of the Moldovan Prime Minister's Office, and drafted the Moldovan Diaspora Strategy 2025. In February 2017, he became chair of the Entrepreneurship Committee of the Global Forum on Migration and Development (GFMD) Business Mechanism.
On 19 September 2016, Gibril was amongst select world leaders who spoke on 'International Cooperation' at the UN Summit for Refugees and Migrants. In 2015, he was co-moderator of Common Space between government and civil society at the GFMD. In 2014, he was co-chair of GFMD Civil Society Days. In 2013, he delivered keynote addresses at the UN General Assembly at sessions of the High Level Dialogue on Migration and Development. Gibril sat on the boards of agencies that invested over $200m in international development, including DFID's Global Poverty Action Fund (GPAF) and the EC-UN Joint Migration and Development Initiative (JMDI). For a decade, he served as chairman of AFFORD. In 2004, he was appointed a Justice of the Peace and part-time magistrate and in 2014 was appointed OBE in the Queen's Birthday Honours List for services to international development, having been nominated by DFID.