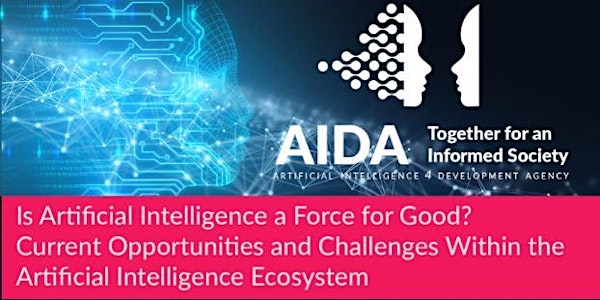 Is Artificial Intelligence a Force for Good? Current Opportunities and Chal...
Event Information
Location
AIL - Angewandte Innovation Lab
3 Franz-Josefs-Kai
1010 Wien
Austria
Description
ABOUT THE CONFERENCE
Current developments from actors in the AI sphere such as Deepmind or OpenAI yield impressive results: Creating optimized, super-human agents in large environments through reinforcement learning, or using artificial neural networks to classify and predict large sets of user-generated data. This has widespread implications and creates opportunities in many fields, such as medicine, arts, marketing, economics, transportation, or information technology.
At this occasion, we want to explore ongoing developments in different application areas and ask ourselves where current opportunities and challenges lie. As a result, we'll get a better understanding of how progression and application in specific tasks and fields can happen, and ultimately, how the road to an Artificial General Intelligence (AGI) might look like.
Experts from different areas will join us to give insights in their fields, accompanied by a podium discussion, exploring the status-quo and current focus points in the sphere.
Join us for an interesting discussion and insights from experts in different fields!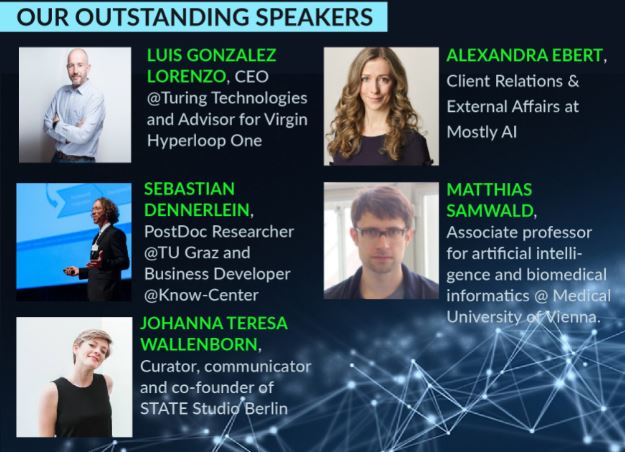 Date and time
Location
AIL - Angewandte Innovation Lab
3 Franz-Josefs-Kai
1010 Wien
Austria