Hong Kong, being a gateway to Mainland China, offers tremendous opportunities for biomedical companies to thrive.
About this event
The biomedical industry has experienced rapid growth in Asia; largely driven by the huge population base, demand from aging society and raising income levels. Hong Kong has positioned itself to become the world city of Asia, and enjoys key advantages: (a) a world-leading efficient healthcare system, (b) talent pool from global top-ranking universities, (c) government funding and incentives, and (d) R&D resources.
Indeed, Hong Kong, being a gateway to Mainland China, offers tremendous opportunities for biomedical companies to thrive. Given the potentials, we are pleased to invite you to a webinar to discuss the outlook and opportunities for the biomedical industry in Hong Kong. The webinar will cover:
Cutting-edge biomedical research and support offered by the Hong Kong Science & Technology Parks Corporation (HKSTP)
Incentives and resources available for setting up biotech companies in Hong Kong
Fund raising opportunities for biotech and life science companies
Keynote Speakers:
Prof John Kao, Head of Biomedical Technology Cluster, Hong Kong Science and Technology Parks Corporation
Mr Andy Wong, Head of Innovation and Technology, Invest Hong Kong
Host:
Dr Daniel Moreno Martinez FHEA, Head of the Innovation Programme, Germans Trias i Pujol Hospital (Catalan Health Institute), Barcelona, Spain; Non-Executive Director at Innovation Forum; Former Global Director of Communication and Operations at Innovation Forum
Dr Cecilia B S Tsui, Founder & Executive Director, Innovation Forum Hong Kong
Registration - FREE.
Thanks to our supporting organisations InvestHK, Hong Kong Science Parks Corp. and the UK Department for International Trade.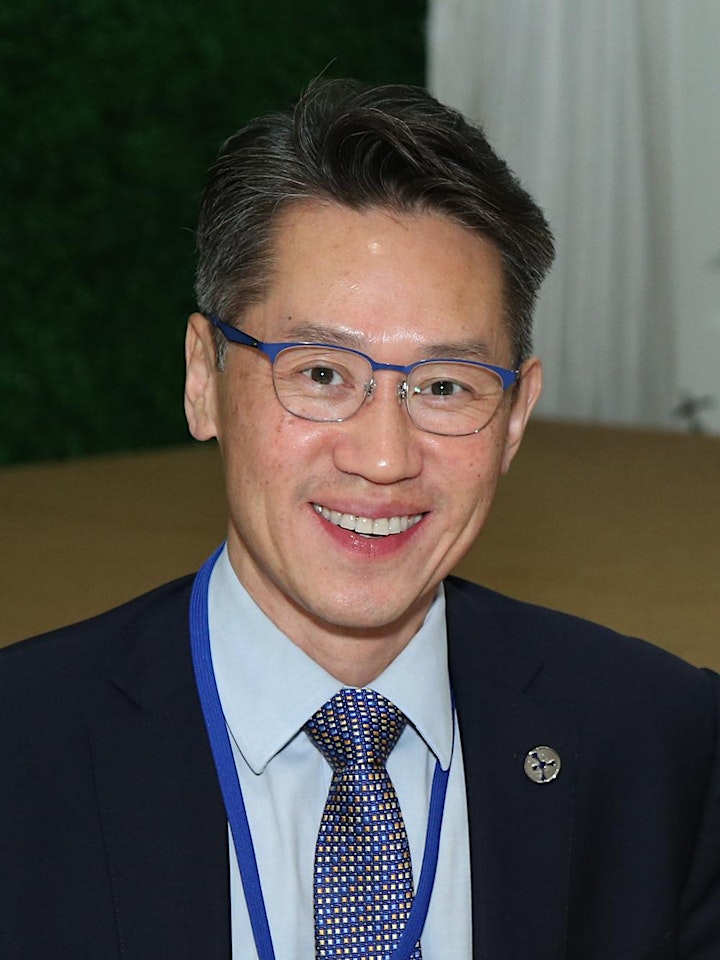 Professor W. John Kao, Head of BioMedical Technology (BMT) Cluster, Hong Kong Science and Technology Parks Corporation, formulates the cluster strategies and business plans, drives the development of BMT cluster covering therapeutics, diagnostics, health informatics, medical device and Incubio programmes. He is also an enabler to influence various critical stakeholders on the regulatory affairs to support the bio-technologies growth and build the BMT ecosystem in Hong Kong.
Professor Kao is the Chair Professor of Translational Medical Engineering and the immediate past Vice-President & Pro-Vice-Chancellor (Global) at the University of Hong Kong (HKU). He has led the HKU's global networks of collaboration, built key relationships with relevant stakeholders in Mainland China and overseas, maximised opportunities across teaching & learning, research, and knowledge exchanges, and deepened the University's presence and engagement worldwide. Before joining HKU, he was the Vilas Distinguished Achievement Professor of Pharmacy, Surgery, and Biomedical Engineering at the University of Wisconsin – Madison in the US where he also served as the Associate Executive Director of the Institute of Clinical and Translational Research. The Institute was funded by NIH NCATS in one of the largest federal grants at UW. There, he oversaw a dozen core facilities and broadened the impact of translational sciences through innovative education and new research programs with partners across the Midwest.
Prof Kao obtained a Bachelor and a Master degree in Biomedical Engineering from the Johns Hopkins University and Case Western Reserve University respectively. He also received a PhD in Macromolecular Science from Case Western. He subsequently worked at the California Institute of Technology and Swiss Federal Institute of Technology. He also holds an adjunct professorship at Zhejiang University. Prof Kao has wealth of experience and extensive insight into the development of biomedical technologies across academia and industry. He is an elected fellow of the American Institute of Medical and Biological
Engineering, and the International Union of Societies for Biomaterials Science and Engineering. He is on several editorial boards and his extensive involvement with industry, regulatory and policy bureaus has enabled him to build a successful record in translating enabling technologies to the market. He has published extensively in top journals and more than 170 other publications. He has mentored more than 60 undergraduate, graduate, post-graduate students, and clinician scientists from around the world.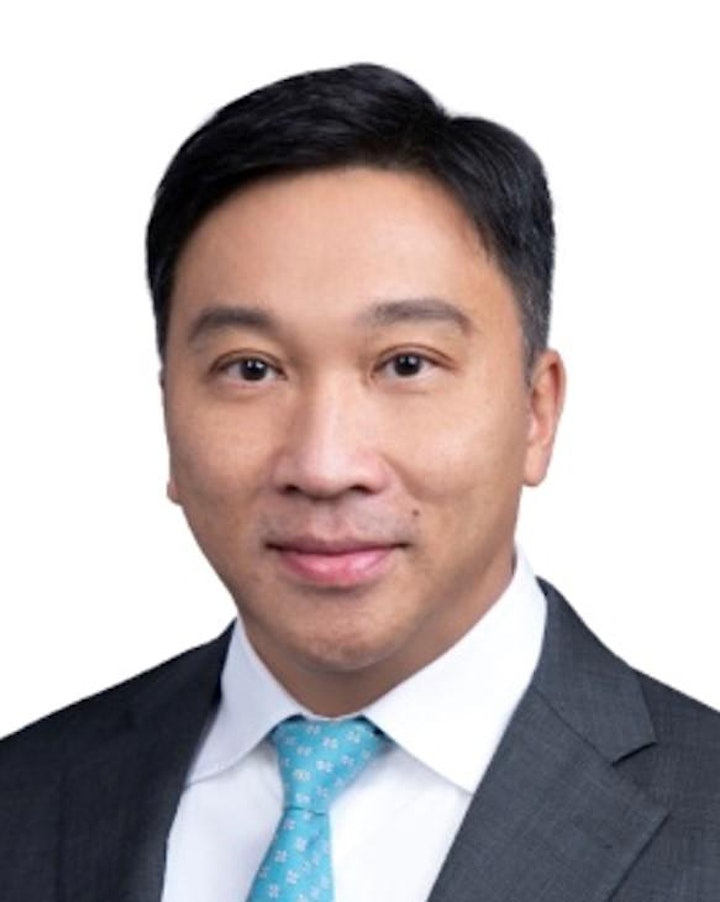 Mr. Andy Wong is the Head of Innovation and Technology at InvestHK. He leads a team of technology specialists with major focus on attracting and facilitating overseas investments in Hong Kong for setting up and expanding their operations in the form of sales & marketing, regional headquarters, R&D and/or innovation center. His key focused technology clusters include biotech/biomedical, medical devices, healthcare services, AI and robotics, microelectronics and smart manufacturing.
Mr. Wong has wealth strategy consulting and business development experience in the technology sector. Prior to InvestHK, Mr. Wong was a consulting director at PwC, a leading consulting firm, where he led the technology consulting team to provide a broad spectrum of multi-industry consulting services. His expertise spans across business strategy, market analysis, due diligence, financial and business plan.
Mr. Wong was a strategy director at Cisco System, a Global 500 corporate, where he led the Greater China consulting team to help MNC undertake business transformation through applications of advanced technologies.
Mr. Wong graduated from the University of Birmingham, the UK with First Class Honor Degree in Electronic and Electrical Engineering and has a Master Degree in Business and Accounting from the University of New South Wales, Australia. Mr. Wong is a Chartered Engineer (CEng) from The Institution of Engineering and Technology, the UK; and is a Member of the Certified Practicing Accounting, (CPA) Australia.
Creating sustainable and supportive ecosystems for entrepreneurs is Dr Moreno-Martinez's personal and professional passion. Currently, Dr Moreno-Martinez leads the innovation management process in northern Barcelona, particularly, in Germans Trias i Pujol Hospital, one of the mayor Catalan Health Institute hospitals providing high technology and complex healthcare to over 1.200.000 patients, where his task is to identify, nurture and grow innovative projects and initiatives arising from its healthcare professionals and activities.
Dr Moreno-Martinez has extensive experience in strategic leadership, innovation, research and project management, communication, start-ups and STEM ecosystem development, and serves as a Non-Executive Director at Global Innovation Forum, where he co-founded the Manchester branch and led the global marketing, communication and operations strategies for a number of years. He is a seasoned mentor, and participates in numerous acceleration programmes such as IMAGINE IF! or the LIF7 programme (Royal Academy of Engineering) among others. Dr Moreno-Martinez also regularly participates in the review and evaluation of EIT Health projects.
Interested in new technologies and in entrepreneurship through leadership and innovation, he has many years of experience working and leading international teams. Dr Moreno-Martinez has strong links to the United Kingdom, and as such connecting the UK and Spain to foster collaborations and new business creation is one of his passions. In executive roles, He has served as Vice-Chairman of the Young European Biotechnology Network and, proudly, as one of the youngest management board members in the history of the British Society of Cardiovascular Disease.
Dr Moreno-Martinez has an extensive list of peer-reviewed scientific publications from his time as an academic in Manchester, where he worked in cardiovascular research, platelet and endothelial function in the context of inflammation and became a Fellow of the High Education Academy.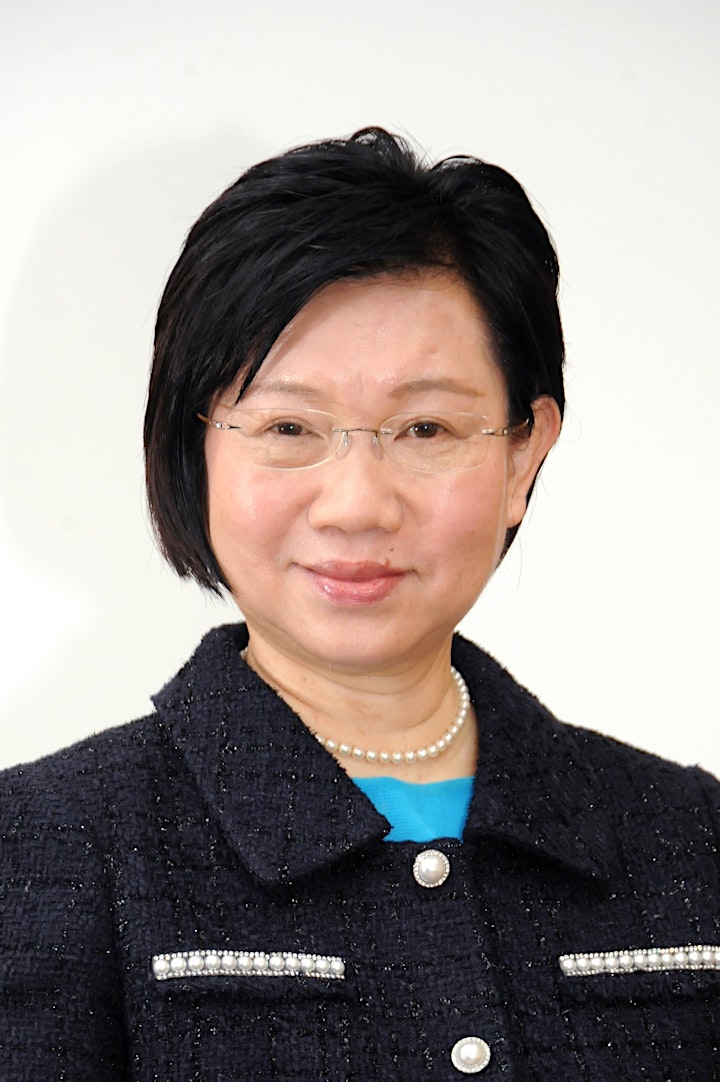 Having worked for multinational corporations and the higher education sector, Dr Cecilia Tsui is a seasoned executive, a Serial Entrepreneur, and Director of consulting companies. She is the Founder and Executive Director of Innovation Forum Hong Kong, which is a base for developing initiatives in Greater China / Asia Pacific for the Global Innovation Forum.
In recent years, Cecilia has been serving as a judge and a mentor for universities' innovation and entrepreneurship programmes. Also, Cecilia is a mentor of the Cambridge Institute for Sustainability Leadership's (CISL's) Accelerator Programme.
Dr Cecilia Tsui is Founder Chairperson, Chartered Management Institute Hong Kong, and an Adviser (Management Education & Research) of the Peter Drucker Academy Hong Kong. Cecilia is a lifelong learner holding qualifications in various disciplines, including PhD in Quality Assurance in Higher Education (UCL), MSt in Interdisciplinary Design for the Built Environment (Cantab), MBA (Australian Graduate School of Management, UNSW), MEd in Administration & Management (HKU). Dr Tsui is keen to promote youth entrepreneurship and to enrich innovation ecosystems for the greater good.