Is Religion for African People?

Thursday, 17 November 2016 from 18:30 to 21:30 (GMT)
Event Details
Cities pillaged, in the name of Jesus. Wars are waged, in the name of Jesus. Lives are claimed, in the name of Jesus. Africans give their all to Jesus. We are constantly told to ask ourselves what would Jesus do, but ask yourselves what has Jesus done? Not God or any energy of the creator- Jesus. Brown haired, white skinned Jesus. He certainly did not stop the whips from landing during slavery, he did not elevate us out of serfdom and he did not save Trayvon Martin, Mike Brown or Eric Garner. So why do we cling to Jesus, or even western religion altogether? Come on black people we know Christianity is a complex combination of outright lies and bastardisation of Kemetic spirituality- we're meant to be smarter than this! I know what you are thinking, outrage, how blasphemous, nothing but conjecture! Ok, so let's review facts. Major tenets of Christianity have been proven to be falsehoods. In fact the whole premise of a virgin birth, which Christianity is hinged upon, was born of incorrect translation (Wheless, 1992).
John Henrik Clarke said "Religion is the organisation of spirituality into something that became the hand maiden of conquerors. Nearly all religions were brought to people and imposed on people by conquerors, and used as the framework to control their minds" (The Twenty-First Century Radical, 2015) So why do African cling to such falsehoods?  Religion taught us to accept subservience not to God- but to man. Face it we have been duped. Or have we? Perhaps we are too harsh in our conclusion that religion is innately corrupt, maybe, as Emperor Selassie proffers, "Progress without religion is just like a life surrounded by unknown perils and can be compared to a body without a soul" (Selassie, 1967; and we should be wary of denouncing religion just because it has been used as a tool for evil. After all, the presence of a rotten apple is not evidence of a rotten tree.
Special Guest and Opening Statements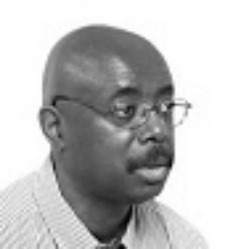 Robin Walker 
Robin Walker, or 'The Black History Man,' is a noted scholar of Medieval African History. Growing up in the 70's, Walker believed that "the only thing black people contributed to world culture was to be slaves." It was during the 90's, after obtaining an economics degree from LSE Walker gained deeper understanding of Ancient African Civilisations having been inspired by Chancellor Williams' book The Destruction of Black Civilization. 
Since then Walker has worked tirelesslyto disseminate knowledge, lecturing in African World Studies, Egyptology and Black History at universities and conferences across the UK and authoring 16 books. In 1999 he wrote Classical Splendour: Roots of Black History and Sword, The Seal and Koran in 2000. But arguably, Walker is best known for his 2006 textbook When We Ruled, heralded as an update to the Chancellor Williams text that inspired him. An incredible text shattering the myth that high civilisation only existed in Egypt. In 2008 he authored Before the Slave Trade, a pictorial companion to When We Ruled. In 2011 and 2012, he wrote a series of e-book lecture-essays on a wide variety of topics ranging from The Black Musical Tradition to the Equinox. Walker's latest piece Everyday Life in an Early West African Empire (with Siaf Millar and Saran Keita) is available on Amazon. Walker's collection of writings are invaluable insights into Ancient civilisations for Africans worldwide.  
Speaking Against the Motion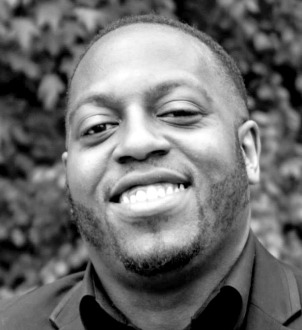 Pastor Ramsay
Timothy Ramsay is a senior pastor at Word Of Faith International Christian Centre. A post he's held for over 10 years.
Trusting in the transformative power of the Word of God, Tim has devoted his life to Christianity. Ramsay's mission is to educate and teach people in the biblical way of life, without stigmatising or patronising them. He is guided by his genuine love for both the people and ministry to God.
Ramsay is mindful that God's message is one of Love. In 2003 he graduated from the Word Of Faith Bible Training Centre, ran by Word Of Faith International Christian Centre. Word of Faith is a ministry that serves the 18,000 members across the world, of which Ramsay leads the ministry's London and European mission to teach the world the Word of God. He also instructs in the Layperson's Bible College and is an avid reader in Theology.  
In recent times Ramsay has turned to writing to reach a broader audience, lookout for his upcoming book about his work entitled "My Pastor and I".
More details about his ministry are available at: woficc.co.uk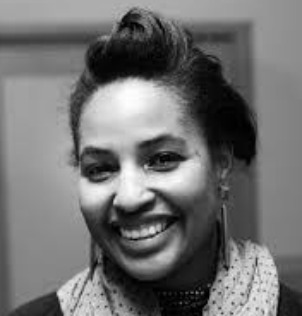 Kiri Kankhwende
Kiri Kankwhende, a literary activist at Christian Solidarity Worldwide where she holds the position as Press Officer and advocates for freedom of religion for all.
 Kiri is an experienced communications professional with a background in journalism. She studied political communications, human rights, French and Chinese before going in to establish herself with written contributions to the Guardian, the Independent and Open Democracy. She has also been interviewed on BBC TV and radio, Al-Jazeera and Fox News regarding her analyses of key socio-political issues afflicting people of colour. This is best evidenced in her inspirational TED talk "The Great Passport Giveaway," detailing her personal migration story into this country.
Kiri further investigates issues in immigration politics in her role as Special Projects and Development manager for Media Diversified, an organisation dedicated to increasing BAME representation in the media. Kiri is also Co-author of Media Diversified's political column White Men Dancing. 
Twitter @madomasi.
Speaking for the Motion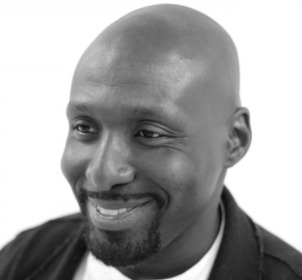 Dalian Adofo
Adofo is the founder and co-director of Ancestral Voices: Esoteric African Knowledge, a series of documentaries aiming to reduce the stigmatisation of African spirituality. The ground breaking series investigates the common perceptions of African spirituality as evil or ungodly by comparing it's tenets to mainstream religion and highlighting the role of media in distorting and demonising African cosmology. Ancestral Voices seeks to remove the mystique and ignorance surrounding ancient African spiritual practise. Ancestral Voices are now on their third film, along with a recently released book by Dalian called 'Spirit is Eternal'.
Dalian is also an experienced freelance creative artist is vast, with over 13 years of involvement in across a broad range of media; and has over 15 years teaching at secondary level and above.
Adofo holds a masters' degree in ICT & Virtual Learning Environments (VLE) and was previous Vice President of the Brent National Union of Teachers.
To find out more about the project go to ancestralvoices.co.uk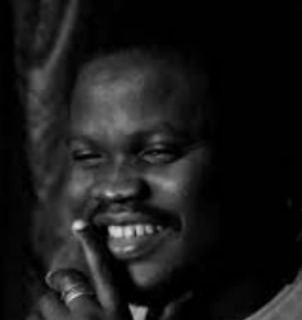 IriTah ShenmiRa NABA
Naba Iritah Shenmira is a spiritual activist of the Dogon people. Born in Tem Togo, Naba has been raised in one of the oldest traditions in humanity. His name, Naba, is both a name and a title which signifies his role as an intermediary between humans and the Divine World.  His first-hand knowledge of Ancient practises were invaluably developed from 2006-2008 by his father, Master Naba the creator of the Earth Centre school of Kemetic spirituality and culture. Following his father, Naba learned the M'TAM science and the knowledge of Kemetic mystery schools.
Naba readily dispersed these teachings in his weekly radio show in Ouagadougou, Burkina Faso. After his father's death in 2008 Naba became leader of the Earth Centre, Teaching initiates the M'Tam science across Africa and the USA. In 2013 he opened the first M'tam school in the UK.
He continues to uphold the Dogon legacies and traditions in his charitable work. Director of the Projects in Meritah committee he works to sustain traditional rural lives. He is the chair of the Ankhkasta Natural Healing committee in Meritah and the editor of three periodicals: the Bayuali Magazine, the Rising Firefly Magazine, and the Sunnyside Magazine. 
earthcenter.org 
Chair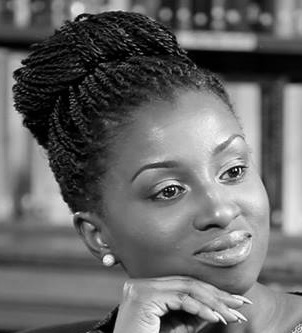 Yvonne Ossei 
Yvonne is an Actress, Presenter and Award-Winning Writer. Beginning her training at Questors Theatre School, Ossei has developed extensive skills in performing arts. She has experience in short film, theatre and voice over for animation. Ossei has also produced and presented an entertainment show at Meridian Radio. 
Yet it is in her writing that Ossei is able to tackle essential social issues. In 2013 Ossei's script Face Up, exploring Female Genital Mutilation, won a competition as part of the British Urban Film Festival (BUFF), making her the first African Woman to win a British Urban Film Festival Award. Face Up was read at channel 4 studios and championed by leading agencies on the topic, including the NHS and Project Azure. Her next venture, 'Sometimes I Feel' saw Ossei write and star in a poignant piece on the harsh realities of domestic violence. She Also lookout for her incredible new pan african TV series currently in production called "Heart of the Matter"
Yvonne obtained an english degree at Queen Mary University of London and is a member of Venture Capital for Africa. 
When & Where

Swedenborg Hall
20 Bloomsbury Way
WC1A 2TH London
United Kingdom


Thursday, 17 November 2016 from 18:30 to 21:30 (GMT)
Add to my calendar
Organiser
Centre of Pan African Thought
The Centre of Pan African Thought is a digital library of videos, writings, and research on original and contemporary African thinking. It's a learning hub of knowledge in which people of the global diaspora can connect with ideas around Pan African theory, culture, philosophy, politics, and science.  


Is Religion for African People?