Is that a fact? Help your kids tell fact from fiction online.
Event Information
Refund Policy
Refunds up to 7 days before event
Eventbrite's fee is nonrefundable.
Webinar for parents (grandparents and other adults) to help children spot misinformation in their newsfeeds, searches and social media.
About this Event
Children are often seen as 'digital natives' but they – like most adults – struggle to tell fact from fiction online. They need guidance to make sense of the information at their fingertips.
In this webinar, you will learn:
How to spot misinformation and avoid 'fake news'
Simple techniques to fact-check online materials
Practical habits for media-savvy kids
Children increasingly get their news and information online. But the internet is awash with deceptive information including hoaxes, pseudoscience, misleading memes, extremist propaganda, clickbait, satire, conspiracy theories and deepfakes. This misinformation fills their feeds, shapes their beliefs and the decisions they make.
Hosted by experienced media literacy trainers Shelley Metcalfe and Laura Cunningham, this session will give you the knowledge and confidence to guide the children and young people in your life. They'll benefit from a more informed view of the world, knowing what to trust and how to avoid being misled.
Who is it for?
Parents, carers, grandparents, uncles, aunts etc of children aged 8-16 (although all adults are welcome ).
Duration
1 hour presentation, followed by (optional) 30 mins Q & As.
What is the cost?
Tickets £15 (Christmas 2020 offer - usual price £20).
NB If price is a barrier please email info@digitallifeskills.org.uk as we have some subsidised spots available.
The Digital Life Skills Company has been running workshops in schools since 2017 and also works with teachers, youth workers and parents.
What parents say about our workshops:
• 100% of participants felt "more confident " in helping their children navigate online information; almost 9 out of 10 felt "much more confident".
• 100% of participants learnt "a lot" from the workshops.
• 100% of participants were "extremely likely" to recommend the workshops.
"A hugely useful session... as an adult and as a worried Mum trying to improve my and my boys' ability to make sense of information/misinformation/disinformation (I now know the difference!!!) online..."
"It was brilliant, I really was clueless at the start and as my kids are starting to get into technology I was worried I didn't know how to support them. The workshop was relaxed, informative and really fun. It didn't matter how much or little you knew, Laura and Shelley made us all feel at ease. Thanks guys!"
"Very informative and eye opening workshop! We all need to develop the skills ..and give [our kids] the tools... Shelley and Laura are offering the information to do so. Schools should have this in their curriculum!! I highly recommend it ."
"Following the workshop I will definitely talk more at home with the kids about where their info is coming from, how they can check sources themselves, what to look out for, and the tricks people use to manipulate."
"Thoroughly enjoyed the workshop. I thought it was very informative, I learnt a lot from it and was able to go home and relay to my children. They made it fun and interactive. Knowledge is power! I would really like to see these workshops in schools."
"Brilliant session, thank you so much Laura and Shelley. Really helped give me a greater insight so I can hopefully have better informed discussions with my children."
Watch Shelley's TEDx talk: The Cost of Careless Clicks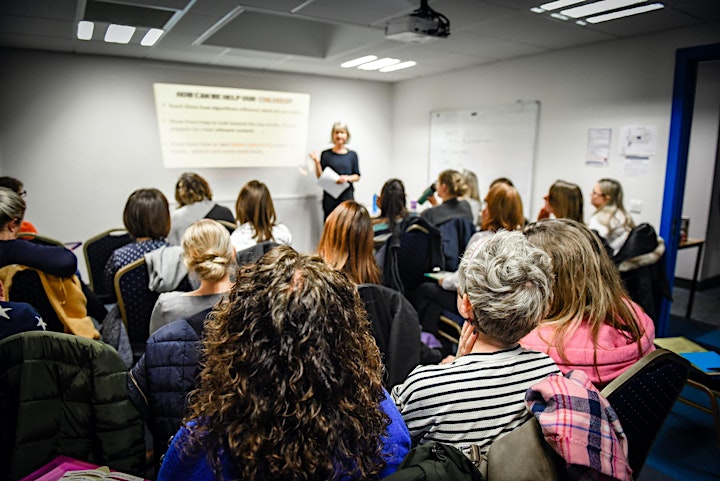 Date and Time
Location
Refund Policy
Refunds up to 7 days before event
Eventbrite's fee is nonrefundable.