Event Information
Location
Wills Memorial Building
Queens Road
Bristol
BS8 1RL
United Kingdom
Description
Colston Research Society Annual Public Lecture
Speaker: Lord Jim O'Neill
Hosted by: Bristol AMR Network
In 2014, the distinguished economist Lord Jim O'Neill of Gatley (previously Goldman Sachs, the Treasury, City Growth Commission) was commissioned by the then UK Prime Minister, David Cameron, to review the escalating threat of global antimicrobial resistance (AMR) and to propose concrete plans to tackle the issue. Failure to address AMR could see us return to the pre-antibiotic era and the end of modern human medicine as we know it - surgery, childbirth via caesarean section, cancer therapy and transplantation medicine all rely on preventing and treating infections with antibiotics.
This resulted in the published report 'Review on Antimicrobial Resistance' in 2016, often referred to as the 'O'Neill Report'. Recommendations (29 of them) ranged from raising global awareness, improving hygiene and sanitation, to reducing antibiotic consumption in humans and agriculture and to providing new incentives for the development of new drugs, rapid diagnostic tests and vaccines.
In April 2018, Lord O'Neill published the book Superbugs: An Arms Race Against Bacteria co-written with Anthony McDonnell and Will Hall, which tells the story of drug resistant infections and outlines the policy interventions he believes necessary to stop them.
Fast forward to 2019 and in this public lecture, Lord O'Neill will talk about where progress has been made since his report was first published. He will discuss which of his recommendations have been taken on board, and with what outcomes and impacts on AMR, and crucially whether enough is being done to significantly reduce the threat of AMR. Lord O'Neill will suggest that everyone will need to get out of their comfort zone to help stem the rise of AMR, which is predicted to claim 10 million lives a year annually by 2050 through untreatable infections.
Event notes
•Doors will open half an hour before the event begins. Please be seated ten minutes before the event start time and note that latecomers may not be admitted.
• Our events are usually audio recorded and there may be a photographer or filming taking place. Please contact us with any questions.
• If you have any access requirements, please get in touch with the event organiser. Please note the methods of evacuation for this building and find out more about the accessibility of this venue via AccessAble: https://www.accessable.co.uk/venues/wills-memorial-building
• The University of Bristol Events Team, Communications and Marketing, is committed to ensuring that your privacy is protected. Please visit our Privacy Policy which explains how we use the information we collect about you. By submitting your information, you consent to the use of that information as set out in this policy.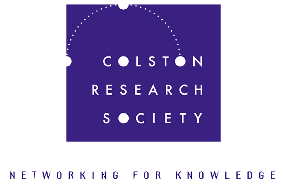 Date and time
Location
Wills Memorial Building
Queens Road
Bristol
BS8 1RL
United Kingdom