Description
Is your collection at risk?
A webinar focusing on how to identify if your collections might be at risk and how to mitigate against it.
About this Event
In order to help SSNs, Sporting Heritage members and the wider Heritage sector respond to the impact, issues, and challenges they face as a result of the Covid19 Pandemic Sporting Heritage is working with Jo Boardman & Fran Stovold to offer a series of FREE practical webinars on subjects relevant to the sector.
These webinars aim to assist individuals and organisations with the short-term issues and challenges that many are currently facing managing their collections, day to day operations, and funding/investment as well as take into consideration the medium to long term recovery planning priorities that need to be addressed to be able to adapt to change.
What issues can put a collection at risk?
There are many factors to consider - some of which we can plan for and others less so. Join heritage consultant Fran Stovold for an informative look a range of risk factors, including those caused or exacerbated by the latest COVID-19 pandemic. Fran will explore how you can mitigate against them and where to find help and support if you run into difficult times.
This short live online session will include a 40 minute presentation exploring collection best practise as well as a live Q&A session and signposting links for further advice and resources from across the heritage sector from the host.
About Fran Stovold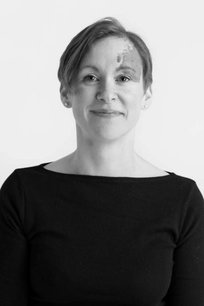 Fran has over 20 years' experience of working in the museum and heritage sector. She specialises in working with small and medium sized arts and heritage organisations to enable them to make the most of their collections through good collection management, display and research. She works with organisations to increase capacity and engage audiences through effective exhibition and lifelong learning programmes and supports them to supporting build strong volunteer management. Fran's current clients include Sporting Heritage, Army Museums Ogilby Trust, Yorkshire Cricket Foundation, Museum of Army Music and a number of smaller Sussex based museums and heritage organisations.
You can connect with Fran on her LinkedIn or via email fran.stovold@gmail.com
PLEASE NOTE:
Once you have registered for your ticket, your virtual link to Zoom will be sent to you on the day of the webinar.