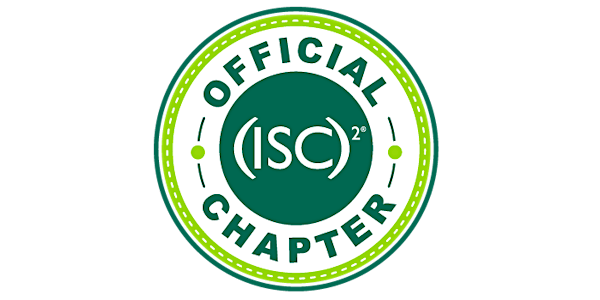 (ISC)2 North East England Chapter Conference 2018 - "The Human Firewall"
Location
The Sage Group plc
North Park
Newcastle Upon Tyne
NE13 9AA
United Kingdom
Description
(ISC)2 North East England Chapter presents a FREE, full day conference, open to both (ISC)2 and non-(ISC)2 members:
"The Human Firewall"
Humans have become the weakest link in the security of our systems. Software and hardware security have improved, now humans are the target. Don't miss out on your chance to find out how to strengthen your defences with our FREE conference: "The Human Firewall"
"Only amateurs attack machines; professionals target people." Bruce Schneier.
---
***
SOLD OUT
Tickets for our full day event "The Human Firewall" on the 23rd of May are now sold out!
If you can no longer attend…
We rely on high attendance rates to keep events like this free, so if you can no longer attend the event we ask that you cancel your ticket to allow someone else to take your place. If you don't know how to cancel your ticket, then please just send an email to isc2nech@gmail.com and we'll cancel it for you.
***
---
We've got sessions from a number of experts, including:
Mark Johnson – The Risk Management Group - "Mr Robot Uncovered"
A seasoned former military intelligence officer, drug enforcement agent and global head of network fraud & security for a leading telecoms provider, will present a lively, hard-hitting and engaging workshop, full of practical examples and valuable tips for safe online living and working:
Defrauded by a 5-year-old! How did that happen???

Hacking Siri with only your voice; try it yourself on my iPhone

How fraudsters investigate you online; a demonstration by an expert

Hacking passwords; see how it's really done

Risks in the home; understanding the Internet of Vulnerable Things


Dating Apps; how Tinder steals users' souls -and then sells them on


Big Data security; is that even a thing?


Staying safe online; top tips for the home and office
Tim Rawlins - NCC Group - "Open source intelligence - what do they know about you?"
Tim Rawlins, Senior Adviser at NCC Group, will talk about the information you leak in your daily life that can be exploited to compromise your organisation's IT. Using real examples from NCC Group's OSINT team you will see how easy it is for hostile actors to gather information about their targets.
Annabel Berry - CEO, Sapphire - "The human firewall"
Rachel Mullan and Al Carchrie - PwC - Threat Intelligence / Incident Response
Threat actor targeting over the past 3-6 months (why, how, who)

Case studies of incidents that PwC have helped clients investigate and things to consider around how clients can better prepare for an incident to help with investigations
A CV / LinkedIn workshop delivered by a representative of Nigel Wright
Lyndsay Turley (ISC)2 – "Mind the GAP: The recruitment challenge in cyber & information security"
University of Sunderland
MSc students from the University of Sunderland will present a poster display of their cyber security research
Panel discussion.
Questions to be received on the day (morning and lunch) & in advance of the event via social media and communications. Panellists include:
Colin Slater (PwC)

Tim Rawlins (NCC Group)

Mark Johnson (The Risk Management Group)

Annabel Berry (Sapphire)
Security quiz
Facilitated by (ISC)2. Entry into the quiz is FREE and there will be PRIZES, including a raspberry pi starter kit, available to winning contestants.
---
The event begins at 9:30 for coffee and networking, talks begin at 10:00. Lunch will be provided and the event is expected to end at 17:30.
Tickets are limited and you are encouraged to register ASAP to avoid missing out. If you register a ticket and are subsequently unable to attend, please login to cancel your ticket so that someone else can take your place.
Sage have kindly volunteered to host this event in their North Park office.
---
Sponsors
---


FAQ
Who is the event open to?
This meeting is open to (ISC)2 members. Non-members are also welcome, but they must be currently working in the Information Technology / Security profession.
Will refreshments be provided?
A free buffet lunch and hot and cold drinks will be provided.
Can CPE be claimed for this event?
Yes, 8 CPE credits. Please provide your (ISC)2 membership number during registration at event.
What are my parking options for getting to and from the event?
Free parking is available at the Park and Ride, a 380 metre walk from the Sage reception. If you require a disabled parking space please let us know.