Description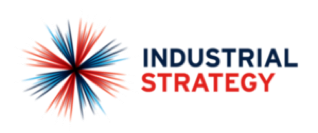 Innovate UK, on behalf of the UK Research and Innovation, in collaboration with BEIS and the Knowledge Transfer Network, are seeking industry practitioners to participate in an engagement workshop on the 14th May to review and validate the proposed Industrial Strategy Challenge Fund (ISCF) theme: "21st Century Cities".
Background: The world is rapidly urbanising and the pace of urbanisation is accelerating. This is not only creating challenges around city resourcing but also putting cities at the forefront of climate change impact.
Increasingly complex problems in cities mean that to live sustainably in urban environments, we need to radically change the way cities are run.
Since 2012, Innovate UK has supported UK businesses to develop products and services to meet the changing needs of the world's cities. During this time, they have launched a Future City Demonstrator programme, run numerous competitions and international SME missions, and established the Future Cities Catapult. Good progress has been made and the UK is now seen as a world leader but it's still early days. The Industrial Strategy Challenge Fund (ISCF) provides an opportunity to deliver a step-change in our capability.
The ISCF provides funding and support to UK businesses and researchers. The fund is part of the Government's £4.7 billion increase in research and development over 4 years.
It is designed to ensure that research and innovation takes centre stage in the Government's Industrial Strategy.
Funding is not guaranteed for the programme. This engagement forms a vital part of the process to finalise a proposal on which funding decisions will be made in early autumn, alongside others dealing with challenges across the economy.
We are seeking to engage with stakeholders to:
Validate the scope of the challenge we are proposing
Understand the market opportunity
Ensure the programme time scales are reasonable
Gather feedback on the scale of investment that might be needed
To understand industry appetite to participate and co-fund
Expression of interest: If you are interested in attending the consultation event please register on this site to indicate your interest. As places are limited for the event you will be contacted by Friday 11th May to confirm if you have been allocated a place.