Location
London
London
United Kingdom
Description
PLEASE NOTE THE CALL FOR EXPRESSIONS OF INTEREST FOR THIS WORKSHOP HAS NOW CLOSED AND DUE TO THE HIGH DEMAND FOR PLACES, WE ARE UNABLE TO ACCEPT ANY FURTHER EOIs.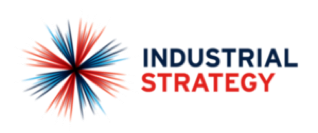 As part of the Industrial Strategy the Government will invest in the "Prospering from the Energy Revolution" (PFER) Industrial Strategy Challenge Fund to make the UK a global centre for integrated energy systems that deliver cleaner, cheaper energy for consumers and their communities. UK Research and Innovation (UKRI), in collaboration with the Department of Business, Energy and Industrial Strategy (BEIS) and the Knowledge Transfer Network (KTN), would like to offer you the chance to attend a workshop on the 21st May in London to develop ideas for the competitions.
What is the opportunity? UKRI will launch the first competitions from the PFER programme supporting the development of innovative local energy systems in May. These are:
Smart energy systems demonstrator (£40m)
Smart energy systems design feasibility studies (£1.5m)
The energy systems being developed through these competitions will integrate heat, power and transport and optimise the whole system to provide cheaper, cleaner energy for consumers.
The workshop on the 21st May will bring together relevant stakeholders from the energy, transport, digital and design sectors to develop ideas for these competitions using three scenarios - rural setting, urban setting and an industrial setting. Data from a real location will be provided.
We cannot guarantee that the ideas developed at the workshop will be successfully funded, but it is hoped that participants at the workshops will get a chance to fully understand the scale and complexity of the projects we hope to fund and will make useful connections for developing future bids.
Expression of interest: If you are interested in attending this workshop please register your interest by 12pm, 14th May. As places are limited for the event you will be contacted by 16th May to confirm if you have been allocated a place. Venue details will be provided to confirmed participants.