ISCF Transforming Construction: Manufacturing Better Buildings Briefing
Event Information
Location
Venue near London Bridge
London
United Kingdom
Description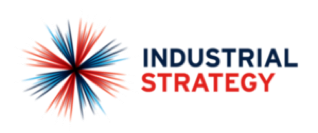 ISCF Transforming Construction: Manufacturing Better Buildings - Hub Programme Briefing & Consortium Building Event
Innovate UK will invest up to £72m to establish a core innovation hub (CIH) to transform the UK construction sector.
The aim of this competition is to establish a core innovation hub. The hub will support collaboration across the digital, manufacturing and construction sectors, to develop and commercialise digital and manufacturing technologies for the construction sector. The hub consortium will enable these sectors to collaborate to:
develop a digitally driven, manufacturing approach to built assets
improve construction sector productivity
optimise the whole-life performance of those assets
It will lead a programme to develop standards, tools, designs and validation methods. These will support a sustainable marketplace for digitally driven manufacturing in construction.
We expect to fund a consortium of existing facilities based in UK RTOs or universities.
More information on this competition can be found here.
This consortium building event will also cover the ABC competition. UK Research and Innovation (UKRI), through EPSRC, is to invest a single award of up to £36m to build and establish a national Active Building Centre (ABC), as part of the Industrial Strategy Challenge Fund for "Transforming Construction". At least 50% matched funding from private sources must be secured by the start of the programme.
UKRI seeks to fund a University to set-up an arm's length organisation called the Active Building Centre. Its aim is to begin to break down the barriers that prevent mass uptake of Active Buildings. We define an Active Building or Energy Positive Building as "a building which integrates solar generation and storage technologies for both electricity and heat within its construction, rather than being heated by gas, and which is controlled by an intelligent system to optimise energy management and comfort for inhabitants. Active Buildings aim to be net energy generators, and have the potential to utilise the surplus energy to "trade" energy with the grid, surrounding buildings and electric vehicles.
Expression of interest: If you are interested in attending this consortium building event please register on this site by noon, 11th April, to indicate your interest. As places are limited for the event you will be contacted by 13th April to confirm if you have been allocated a place.
Date and Time
Location
Venue near London Bridge
London
United Kingdom