Description

About the event
Imperial College London, the Science and Engineering South Consortium (SES) and the Science and Technology Facilities Council offer researchers from across the UK an open invitation to join us in discovering how the ISIS facility can harness materials research through atomic-level insights.
Neutron scattering facilities such as ISIS have been responsible for the emergence of a world-class research programme covering topics at the forefront of Physics, Chemistry, Materials Science, Earth Science, Engineering, Biology and more.​ This event brings together researchers from across the ISIS facility to discuss the reach and potential of research with neutron and muon instruments – where are we now? What does the future of atomic-level research look like? What kind of fields can exploit this technology? We welcome existing ISIS and Diamond users, PhD students and Post Docs who are interested in working with ISIS, as well as other academics/researchers who may be interested in harnessing the facility. An introduction to ISIS will be provided alongside a selection of researcher case studies and a panel session.


About the series: Raising Tools and Talent
In 2019 the Science and Engineering South Consortium will be running a range of events round supporting and cultivating new and existing tools and talent accross our member institutions. ISIS: Access the atomic-scale will kick off the series this February, followed by a career development seminar and workshop for Research Software Engineers in higher education across the UK (mid-2019) and an in-depth look at the prominece and use of electronic lab notebooks at our universities (mid/late 2019). For further information please visit www.ses.ac.uk/toolsandtalent


About our Speakers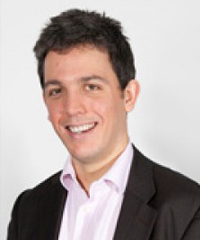 Talk Title TBC
Dr. Anthony Phillips, Lecturer in Condensed Matter and Materials Physics at Queen Mary University of London.
Talk abstract will be added soon.
About Prof. Thomas: Anthony's research focuses on the relationship between the atomic structure of materials and their functional properties. He studies the structural response of materials to in situ perturbations such as changes in temperature or pressure or irradiation with light. This has included materials with negative coefficients of thermal expansion (i.e., that shrink as you heat them up) and photochromic and photorefractive materials, whose colour and refractive index change as a result of light illumination.
His work is both experimental and computational. On the experimental side much of his work takes place at central facilities, including synchrotrons and neutron sources. On the computational side he uses both ab initio and empirical-potential modelling, especially using the density-functional theory code CASTEP.
Anthony is also interested in the mathematical and computational problems that often arise in structural studies. These include problems of statistical inference (does an experimental data set provide sufficient evidence to posit a subtle structural change?), group-theoretical analysis of symmetry changes at phase transitions, and challenges associated with navigating a complex, multi-dimensional phase space when establishing a structural model and refining it against either experimental or computed data.
Talk Title TBC
Dr. Jacqui Cole, Head of Molecular Engineering at the University of Cambridge.
Talk abstract will be added soon.
Dr. Jacqueline Cole is Head of the Molecular Engineering group at the Cavendish Laboratory which is a joint initiative between the Cavendish Laboratory and the Department of Chemical Engineering and Biotechnology at Cambridge with the ISIS Facility RAL. Dr Cole holds an 1851 Royal Commission of the Great Exhibition Design Fellowship with Argonne National Laboratory, USA. She has previously held a Royal Society University Research Fellowship which was held, from May 2008, concurrently with a Vice-Chancellor's Research Chair at the University of New Brunswick, Canada.
Dr Cole is primarily engaged in the design and functionalisation of new materials for optoelectronic applications. A wide variety of experimental and computational methods are used to realise this goal. Her research is highly interdisciplinary. Accordingly, she holds two PhDs: one in Physics from the University of Cambridge and one in Chemistry from the University of Durham. She moved to Cambridge, having been awarded a Junior Research Fellowship at St. Catharine's College. This enabled her to begin her developments in photo-crystallography, a new analytical technique that realises the 4-D photo-induced structures of optoelectronic materials.
Talk Title TBC
Dr. João T. Cabral, Professor of Soft Matter Engineering at Imperial College London
João's research interests are in soft condensed matter, in particular in complex polymer mixtures, multicomponent systems, often containing particles and copolymers. His groups studies the thermodynamics and dynamics or polymer blends with a combination of real- and reciprocal-space techniques, including microscopy and AFM, and light, X-ray and neutron scattering.
They are interested in exploring microfluidics for soft matter processing, seizing their commensurate length and timescales. They are also interested in the patterning and device fabrication and explore 'Frontal photopolymerisation' (FPP) to rapidly create 3D structures that, moreover, are compatible with an array of organic solvents. They also developed a sound theoretical understanding of the nature of front propagation, which exhibits intriguing kinetics. In terms of applications, they work on microprocessing as a means to tune structure and performance of complex fluids, as well as interfacial tensiometry, and coupling of charcterisation approaches such as scattering.