About this Event
Parking Information:
Parking available on site
For any enquiries contact:
Khaleel Kassim on 07519431757 or k_kassim@hotmail.co.uk
Overview
Islam and the Philosophy of emotions workshop explores an Islamic and a philosophical in depth look at the concept and foundation of emotions, whilst also looking at the works of great contemporary thinkers such as Friedrich Nietzsche and Alan Watts to Imam Ghazali -the spiritual psychologist and the great Persian poet Jalāl ad-Dīn Muhammad Rūmī - from an emotional perspective.
This workshop touches upon emotions, what emotions are, where they come from, how to deal with them and how to recognize them. Whilst also explaining how emotions impact us as human beings from a mental, physical and spiritual perspective, connecting it to mental health, in order for a better standard of life and well being.
Furthermore the spiritual essence of a human being is also brought into the equation to draw upon correlations and links to the state of the soul and how it plays a major part to a humans emotional state. Making it a holistic workshop and thus following the prophetic method.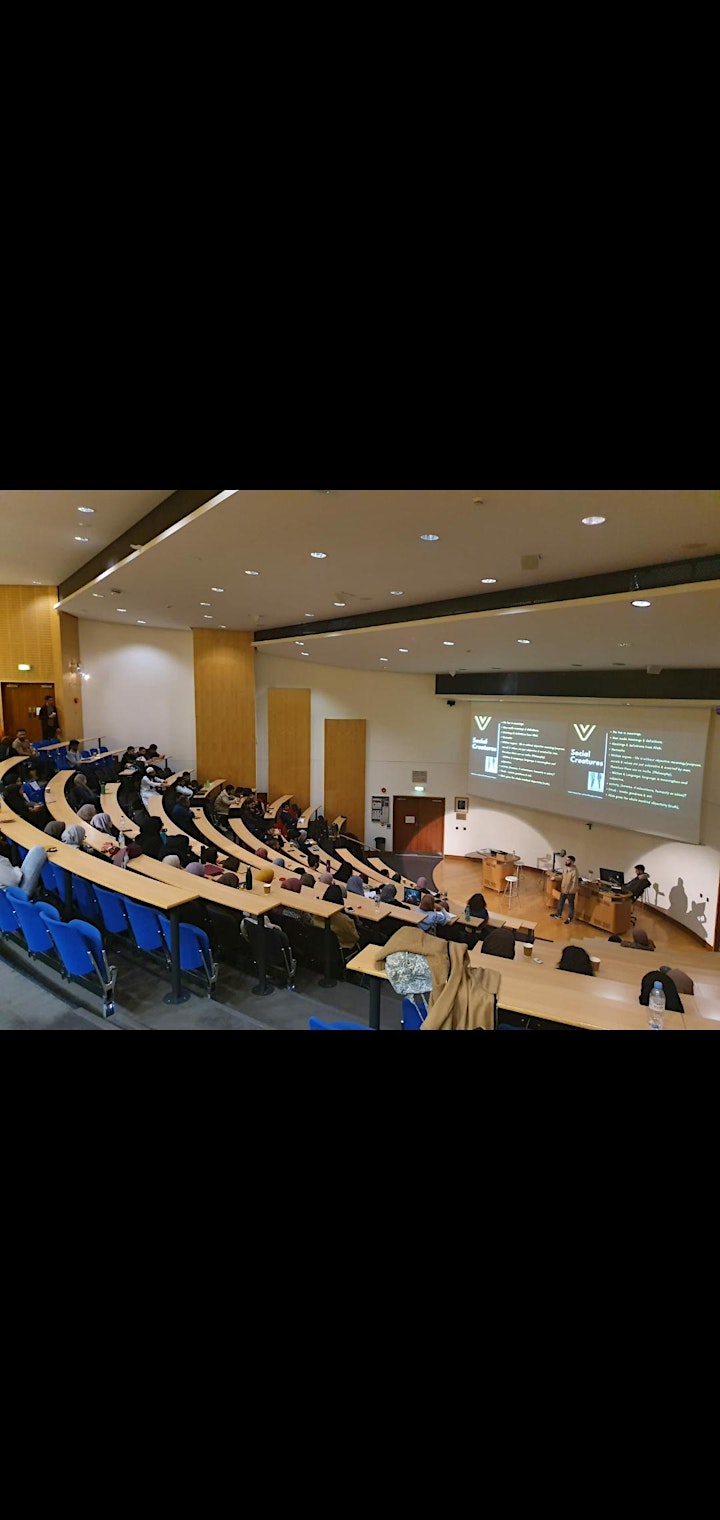 Speaker Information
Khaleel Kassim, is an International Islamic Counsellor & Therapist who specialises in Islamic counselling, combining his work with Western counselling, philosophy and social psychology in exploring the human condition. With a holistic approach, taking in to account the mental, physical and spiritual elements of human beings. He has graduated in Sociology and studied a Masters in Psychological Well-being. He is also a Mental Health Consultant.
He also has his own private counselling and therapy practice called Eclectic House Ltd, and he is also an International public speaker, who has had his own radio show and appeared on Islam Channel.
He is coming off the first of many University tours for this workshop. Over the last three months starting from November 2019 until January 2020, he delivered this workshop at; University of Leicester, University of Nottingham, University of Birmingham (Medical School) and Imperial College London. On top of delivering his workshop at The University of Strathclyde in Glasgow in January 2019.