A virtual global summit on integrating the Sustainable Development Goals (SDGs) into Islamic Finance, organised by UKIFC, UN, IsDB & GEFI
About this event
UKIFC, in partnership with the UN, the Islamic Development Bank (IsDB) and the Global Ethical Finance Initiative (GEFI) is organising a virtual global summit on Islamic finance and the SDGs, to coincide with the UN General Assembly. The summit will:
Highlight the natural alignment between Islamic finance and the SDGs, based on the Maqasid Al-Shariah (higher goals of Islam)
Examine some of the challenges for Islamic finance and the SDGs
Showcase the practical progress made by Islamic financial institutions on the SDGs, including multilateral organisations, governments, and commercial banks and asset managers
Showcase the role for Islamic social finance in achieving the SDGs
By focusing on the natural alignment between the Islamic faith and the SDGs, we will seek to drive engagement with and acceptance of the Goals among communities who might otherwise not engage with them.
The summit will feature a mixture of high-level discussions about the global trends facing the Islamic finance industry, scholarly debate regarding the Goals, and practical showcases of SDGs in action in Islamic finance.
Format and Indicative Times:
Session 1 (0900 – 1030 BST): Islamic Finance and the SDGs: opportunities and challenges – in every challenge is an opportunity
Session 2 (1100 – 1245 BST): Practical solutions, engagement and impact
Session 3 (1500 – 1630 BST): UN Islamic Social Finance (existing dialogue series)
*We are in the process of confirming the delivery platform for the summit and will send detailed joining instructions in due course*
About the Taskforce:
The Global Islamic Finance and SDGs Taskforce, initiated by the UKIFC, was launched by the UK Government together with IsDB to promote awareness and adoption of the SDGs amongst commercial Islamic financial institutions. This summit builds om the work of the Taskforce and the UKIFC's broader activities in promoting the SDGs and its work with GEFI as part of the Faith in Finance Path to COP workstream.
Confirmed speakers include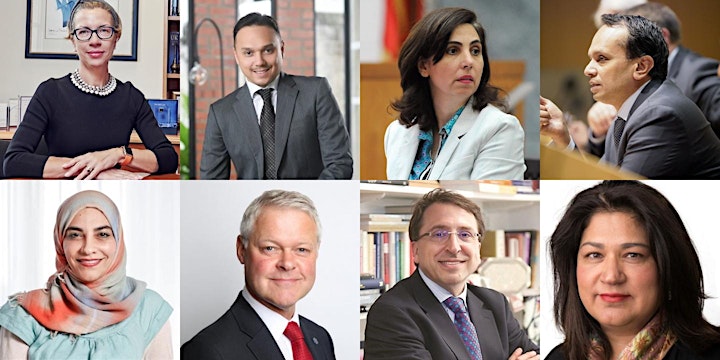 Dr Rola Dashti, Executive Secretary of the UN Economic and Social Commission for Western Asia (UN-ESCWA)
Dr Ahmed Al-Meraikhi, Special Adviser to the UN Secretary General
Tan Sri Azman Mokhtar, Board Member, International Centre for Education in Islamic Finance
Raja Amir Shah Raja Azwa, CEO, HSBC Amanah Malaysia Berhad
Stella Cox CBE, Managing Director, DDCAP Group
Rafe Haneef, CEO - Group Transaction Banking & Group Chief Sustainability Officer, CIMB Group
Charles Haresnape, CEO, Gatehouse Bank
Farmida Bi CBE, EMEA Chair, Norton Rose Fulbright
Dr Akram Laldin, Executive Director, International Shariʽah Research Academy for Islamic Finance
Arshad Mohamed Ismail, CEO, Bank Pembangunan Malaysia Berhad
Najmuddin Mohd Lutfi, CEO, BIMB Investment Management Berhad
Omar Shaikh, Managing Director, UKIFC
Prof. Koutoub Sano, Secretary General of the OIC's International Islamic Fiqh Academy (IIFA)
Prof. Mehmet Asutay, Durham Centre for Islamic Economics and Finance
Dr. Daouda Ndiaye, Lead Climate Change Specialist, IsDB
Dr. Roula Majdalani, Acting Deputy Executive Secretary for Programme Support, UN-ESCWA
AlTayeb AlDajani, UN-ESCWA
Sophie Kemkhadze, Deputy Resident Representative, UNDP Indonesia
Dwi Irianti, Director of Islamic Financing, Ministry of Finance of the Republic of Indonesia
Ndako Mijindadi, Head, Investments & Research, Lotus Capital
Richard de Belder, Board Member, UKIFC
For a full agenda visit https://www.ukifc.com/if-sdg-2021-global-summit-agenda/
Organiser of Islamic Finance & the SDGs | 2021 Summit