Permaculture & Off-grid living (Islamic perspective) Learn the core principles of permaculture together with the know how of off-grid living
About this event
Join this exclusive Webinar. Learn about Islamic Permaculture & off-grid living with Sheikh Muhammad Foulds (Ecoliteracy Specialist) hosted LIVE from Madinah by Dr Yusuf Abdul-Jobbar [6pm London, 1pm New York, 9pm Madinah]
What's covered?
What is Ecoliteracy
Understanding Interdependence of life
Earth as a living System
The poverty of human Insight
The need for an Ecoliterate Citizenry
A systems view of life
Re thinking Environmental Education
Knowledge to Action
The power of Legacy
Empowering our Youth
Islamic perspectives include the following
Islamic contemplation
How to read the signs
Understanding Al Sunan Rabaniyya (Universal Laws)
Understanding Al Ubudiyyah/ Al Kawniyyah( State of Submission
Understanding Tawhid Al Rububiyyah and Uloohiyyah
The Need for the New Muslim Pollymath
Science of Interconnectedness
Intro to Islamic Permaculture
Intro to Establishing a Muslim Eco Community
Importance of establishing a Muslim Ecoliterate Curriculum
How to establish a Outdoor Madrasah
And much much more
Early bird tickets: £9.99 (limited seats)
Normal price: £19.99
Register now, places are limited!!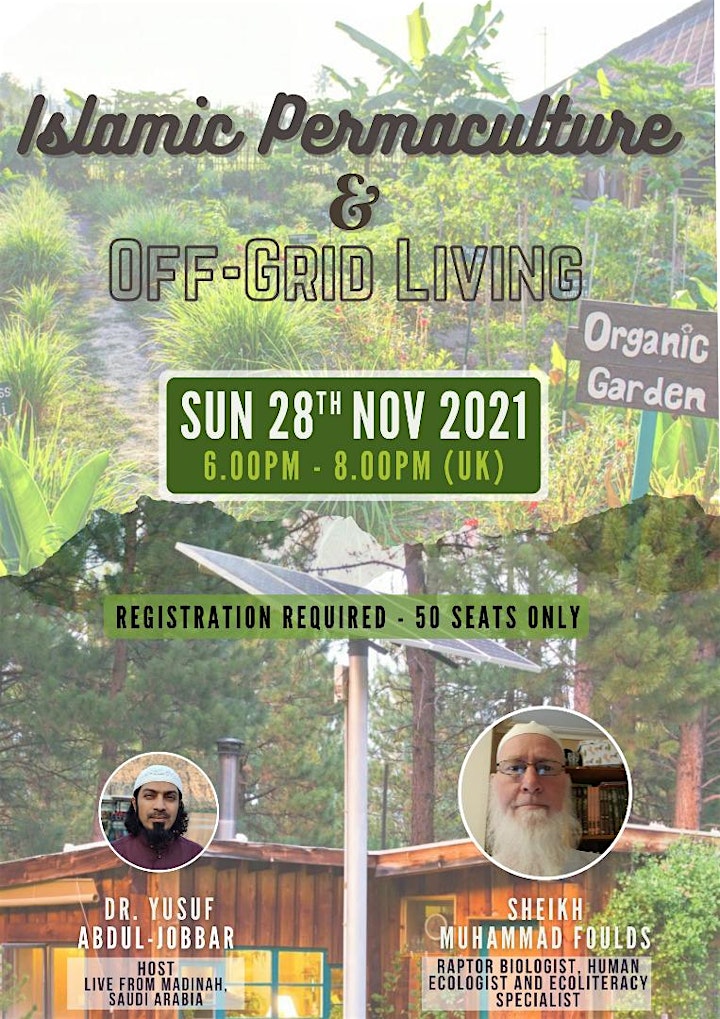 Date and time
Location
Refund policy