Description
Islam's Message for the Modern Age
17:30 Arrival and refreshments
18:00 Keynote Address and Q&A
19:30 Complimentary Dinner
We are told that religion has little relevance to the modern age. We are told that now, in the age of Reason and Science, belief in God and in the afterlife has no place. The message we receive daily from our society is that God is dead, and that the modern age is embarking on an era of enlightenment, by casting off the shackles of old and ancient superstitions.
But is this true? Does religion really have no place in the modern age, and are we as humans, by throwing off belief in God, advancing, or regressing? Are we becoming more civilised, more honest, more compassionate as a society, by renouncing ideas brought to humanity by the world's great spiritual traditions, or is society becoming more self-obsessed, egotistical, and aimless.
Where does Islam - a religion so maligned by both non-Muslim media pundits, and by the actions of so-called Muslims themselves - stand on this point? How is it possible, and crucially why, is it that the most maligned religion today of Islam, is yet the fastest growing one? What did the prophets of God have to say about the age we live in today? In short, what is Islam's message for the Modern Age?
These topics, and many more, will be covered by the Imam of London's oldest mosque, Imam Ataul Mujeeb Rashid. With a lifetime of service and scholarship from Japan to the UK under his belt, he will be on hand to answer any of the questions agitating your minds.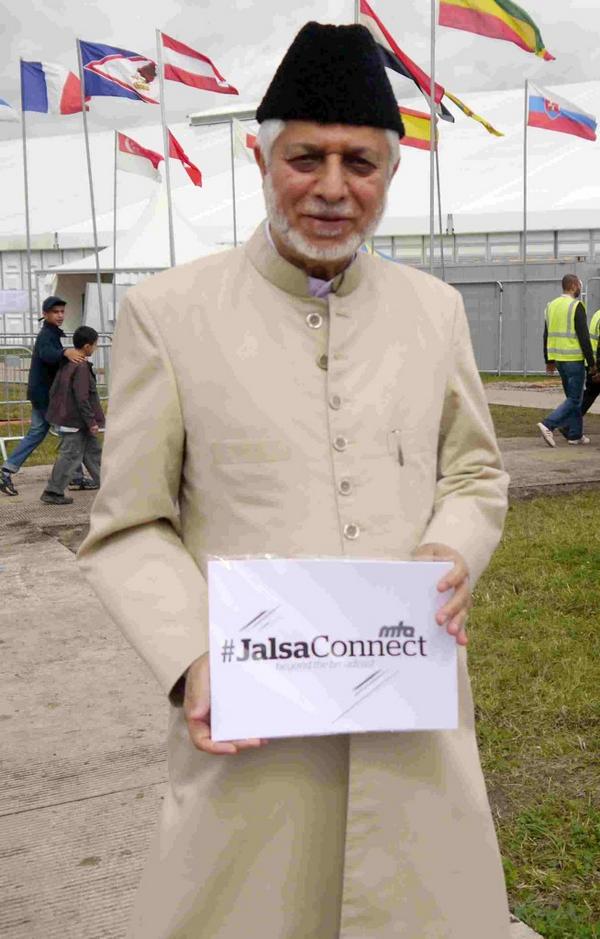 Imam Ataul Mujeeb Rashid at the UK's largest Muslim convention, the annual Jalsa Salana UK