Description
Islander: Our Island as a refuge or challenge to consevation.
An talk by Patrick Barkham, Author of Islander: A Journey around Our Archipelago
Join us at Noa Bakehouse for a great evening where Partick will explore some of the wildlife and conservation delights and issues he found in exploring islands around the British Isles as part of his new book. He will explore what makes the Isle of Man special and what may create challenges for wildlife and conservation because of its unique island ecology.
As a special offer, new members will get 3 months free if they join via Direct Debit on the night.
PATRICK BARKHAM was born in 1975. He is a features writer for the Guardian, where he has reported on everything from the Iraq War to climate change. He is the author of The Butterfly Isles, Badgerlands and Coastlines. He lives in Norfolk.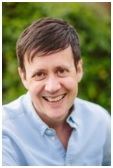 'For all the islomaniacs out there, Patrick Barkham's Islander looks unmissable' Robert Macfarlane on Twitter
'Enchanting and lyrical, Islander is a book of many wonders; a book of coasts and heartlands, of peripheries and interiors – and a profoundly moving portrait of our natural world'
Nicholas Crane, author of The Making of the British Landscape
'Barkham's book shimmers – with curiosity, wisdom, cleverness, and wonder. He's shrewd, merry and generous… the perfect companion' Charles Foster, author of Being a Beast