Supported cycle sessions for a range of abilities.
About this event
The Isle Access Team of volunteers are delighted to invite you to our adapted cycle sessions! With our increasing fleet of bikes, we hope we have something suitable for everyone's ability. Take a look at the photos below to see all our bikes.
Our next session will take place on;
Saturday 11th September 2021 at West Wight Sports and Community Centre, in the Sports hall.
This cycling event runs alongside our Accessible Activities and Servers Day. Please feel free to come along either before or after your cycling session, free of charge. This is a great opportunity for island residents to find out more about the wide range of activities and services that are available. Between 10:30-15:30 there will be a verity of around 15 stands to walk around and explore, plus the swimming pool will be available from 15:00-16:00. Please note, to ensure a place in the pool, please book via the West Wight Sports Centre's website from Saturday 4th September.
We will also have a session of Boccia in the sports hall 10:30-12:30 followed by a drama session 13:30-15:30 in the meeting room.
We hope to see you there!
Information on how the cycling sessions run:
Sessions are 45 minutes with a maximum of 6 participants per session.
Pre-book and pay for your session in advance. The cost is £5 per person, per session.
If you require the wheelchair loadable bike, please ensure you select this 'ticket' when booking.
Please note:
If you already own a cycle safety helmet, please bring this with you. This should be fitted appropriately to you and we can offer advice and support with this. If we feel it is not a safe fit, we will recommend you use one of our helmets to ensure a good, safe fit. All our safety helmets will be cleaned thoroughly with antibacterial solution, before and after use.
Please ensure you wear soft soled shoes in the gym hall during the session to avoid scratches to the flooring. This is a general sports hall and the centre needs to ensure a good standard for all users.
Please do not bring drinks or food into the gym hall. Only drinks in sealed top containers are allowed.
Please do not make any adjustments to the bikes yourself, ask for assistance from one of the volunteers.
Observing Covid-19 Regulations:
Please do not attend if you are feeling unwell.
Please observe the 2 metre distancing rules, unless with someone in your household/support network. There will also be a one way system in place around the outskirts of the hall.
Please allow the participants before you to exit before entering the hall in order to observe social distancing guidelines.
You will need to use the antibacterial hand gels provided as you enter and leave the cycle area
We will clean all the bikes and safety helmets prior to the session and after each 45-minute session using antibacterial solution.
Our volunteers will wear face masks/visors and disposable gloves.
We will observe the 2 metre distancing rules as best we can; this means we are limited to the support we can offer participants so please ensure you arrive with someone who can offer any physical support you may need. We will make any necessary adjustments to the bikes.
By making a booking you are agreeing to;
Abide by the rules of the cycling session and take full responsibility for your personal safety and any person in your care.
Please read the statement below about photography and videos and let a volunteer know if you do not wish participate in this;
Isle Access likes to take photographs and videos during sessions to be used for promotional and fundraising purposes. These are in a variety of media and formats, and include social media. All photographs and videos are vetted by Isle Access before use to ensure that they show the charity and participants in a positive light.
Read the data declaration here and agree to my personal data being used as stated.
Isle Access holds your data in accordance with the General Data Protection Regulations GDPR) and it will be used for the safe and effective running of the adapted cycling sessions. It may be used in an anonymised form to help develop the adapted cycling programme and improve safeguarding procedures. It may also be used in an anonymised form for attendance and demographic data for future funding applications.
By placing your order for this session, you are agreeing to the terms and conditions as outlined above.
We are really looking forward to seeing you!
Jan, Mick, Arron, Tilly, & Helen Isle Access-Adapted Bike Team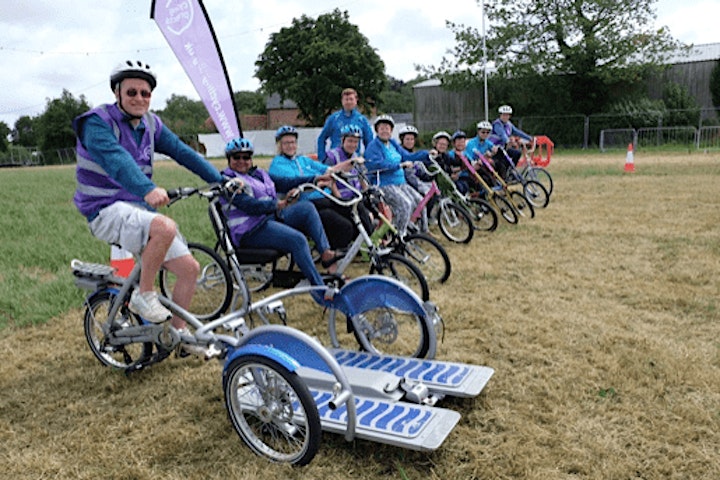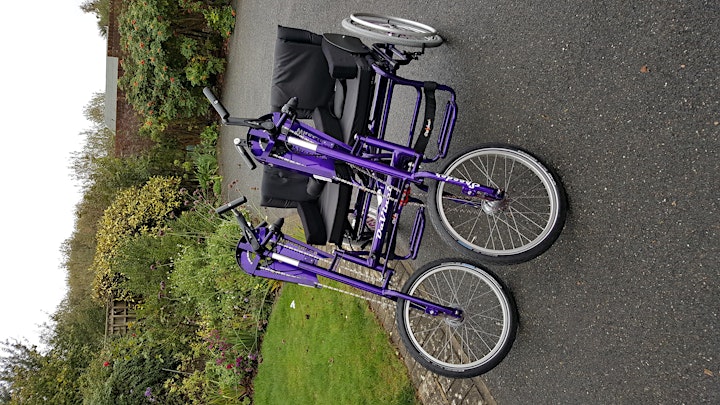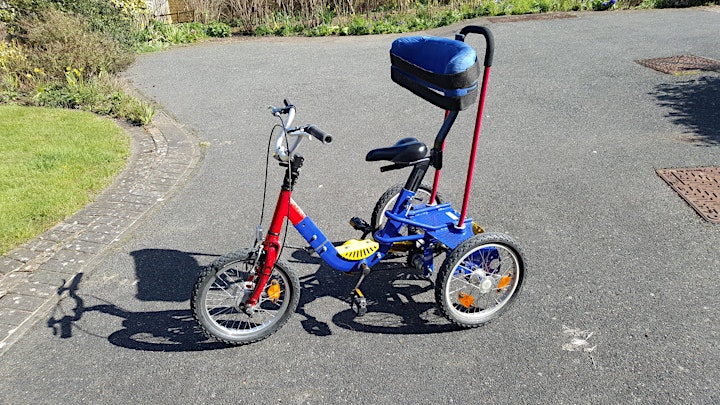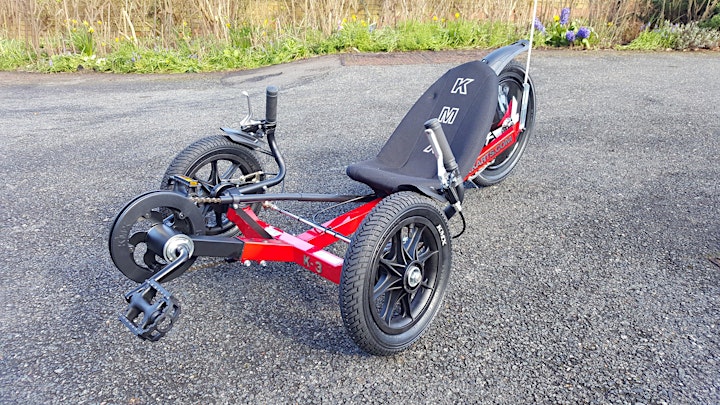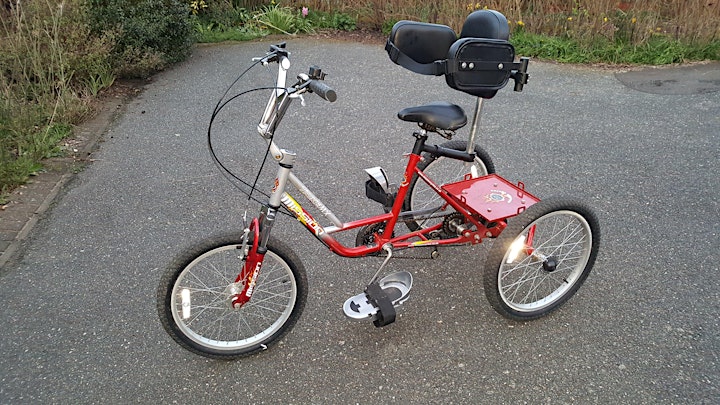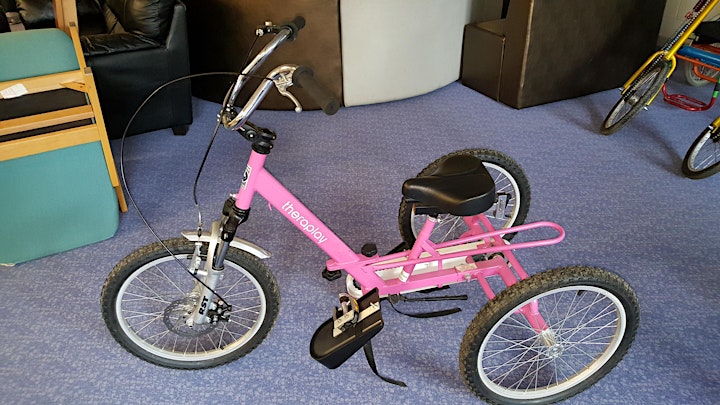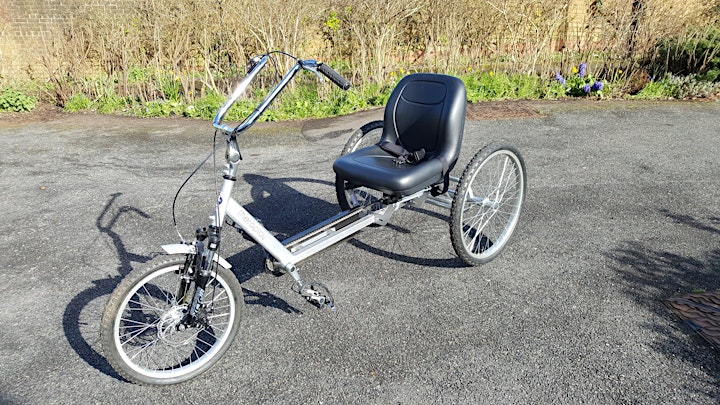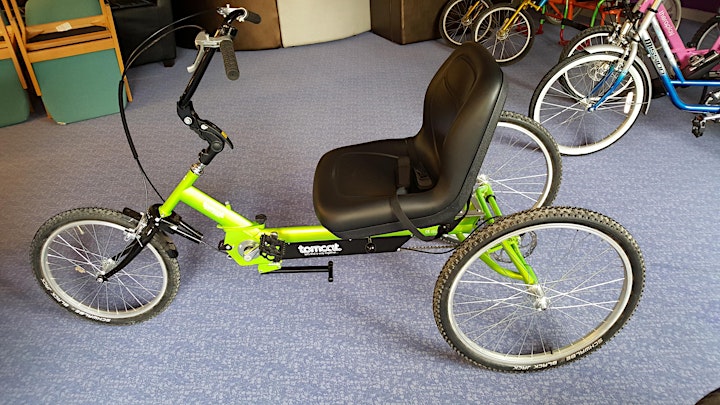 Vanraam Veloplus Wheelchair