HIGH-CLASS COACHING IN A HIGH-CLASS ENVIRONMENT! Train like a professional for four days Highly experienced coaches All aspects of goalkee
About this event
HIGH-CLASS COACHING IN A HIGH-CLASS ENVIRONMENT!
Train like a professional for four days
Highly experienced coaches
All aspects of goalkeeping covered
Work with a team with over nine years experience of running residential courses
Sells kit package and gloves
Fantastic pitches and facilities
Interact with other goalkeepers and make new goalkeeping friends
Sell Pro Training Easter Residential camp takes place at Ratcliffe College. The school offers fantastic sporting facilities and stunning Victorian buildings within the grounds. The price includes full board including three cooked meals a day. Day students can arrive at 8 am for breakfast and then be picked up at 7:30 pm and receive three cooked meals a day. All those participating will receive a full Sells Pro training kit and gloves with a retail value of over £80.
FAQ's
Here are some of the most common questions parents have, but should there be anything else you would like to ask, please don't hesitate to contact us via email info@sellsprotraining.com
What training should my child expect?
We will be covering every aspect of goalkeeper coaching from handling, crosses, shot stopping, the last line of defence and distribution.
We do have a set plan in place, but weather can dictate which sessions are delivered at times.
This means there might be last minute changes to the itinerary, but it will be an action-packed course.
What is their training schedule?
The training run's from 9 am - 3 pm from Monday to Thursday.  
Can I pay in instalments?
Yes… We offer instalment options so you can spread your payments.
All you need to do is a deposit of a £25 to secure your place.
When booking just click on the instalment option.
Can parents watch training?
Yes, you will receive a training schedule, so you will know when the sessions run.
Is the course open to girls?
Yes! We have at least one female member of staff on each course.
All the girls will be roomed in a separate area, with a female member of staff, away from the boy's accommodation.
Girls will train with the boys within their age group.
Coaching Staff
All coaches are qualified and have an up to date DBS.
We will also have some special guests on the course.
Many of the coaches are either former professional goalkeepers or some current semi-professional goalkeepers.
We have a ratio of 1:8 members of staff to every child from ages 9:12 and 1:10 ratio for ages 13-18.
Can we pick up students from airports and train stations?
We are not covered by our insurance to pick students up, and with all our staff required on site, it is not a service that is provided.
What is the age limit?
The youngest goalkeeper we accept is nine years old, with the oldest being eighteen.
We cannot accept students under the age of nine, as our insurance is not valid in this instance.
How do you select the training groups?
Goalkeepers work in age-related groups, but we assess their ability to give them the best development during their time with us.
My son/daughter has allergies, needs medication or a particular dietary requirement…
All of the schools are used to dealing with special dietary requirements; we just need to let them know in advance.
Any medication needs to be given to a member of staff with clear instructions written on it with your child's name.
What happens if my child is a fussy eater?
All of the schools offer a wide selection of food at all meal times.
Staff always monitor children to ensure that they are eating enough food and the kitchen staff are always more than happy to make something your child will like.
Behaviour
We expect all students to stick to the code of conduct.
We do not tolerate bullying, and everyone is expected to get along.
What is the cancellation policy?
We cannot offer a refund if for some reason your son or daughter cannot attend the course.
If your child is ill or injured on the date of the course, we can allow you to transfer your booking across to an alternative course at a later date.
Homesickness
Many of the coaches are parents themselves, so we always try and make sure your child's stay is made comfortable.
Parents will also have contact numbers for coaches and are most welcome to call anytime if you feel your child might be feeling homesick.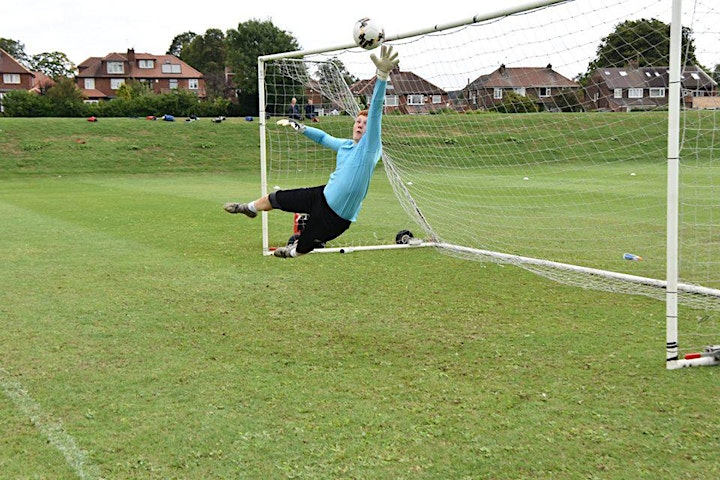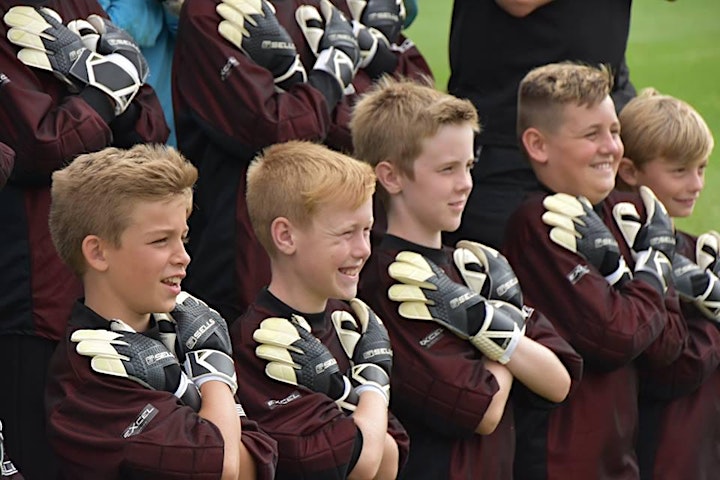 Organiser of Isle of Man Sells Pro Training Goalkeeper Camp 2022
Our aim is t

o provide goalkeepers of ages and levels, across the globe, the opportunity to train like a professional, in a safe fun environment created by coaches dedicated to the art of goalkeeping. The organisers of the course have over nine years experince running residential goalkeeper courses.