Sales Have Ended
Ticket sales have ended
Thank you for your interest in this event, unfortunately ticket sales are now closed. Please look out for future events promoted through Isle of Man Sport. Kind regards Isle of Man Sport
Sales Have Ended
Ticket sales have ended
Thank you for your interest in this event, unfortunately ticket sales are now closed. Please look out for future events promoted through Isle of Man Sport. Kind regards Isle of Man Sport
Description
Physical literacy will be the subject of this year's annual Isle of Man Sport lecture.
The lecture, on Thursday October 26th, 6.30pm, will be delivered by Phil Moreland, Head of Strength and Performance Conditioning at Sport Scotland's Institute of Sport.
Physical Literacy is a concept founded by Dr Margaret Whitehead who describes it as "the motivation, confidence, physical competence, knowledge and understanding to value and take responsibility for engagement in physical activities for life."
Phil will speak of the importance of physical literacy as both a springboard for a healthy active lifestyle as well as success in sport.
Trevor Christian, Sports Coaching Co-ordinator for Isle of Man Sport, has organised the lecture.
'Phil will explore how physical literacy has changed over the last century and highlight some alarming statistics concerning how much physical ability people possess in modern society,' Trevor said.
'On our sports-mad Island, athletes and coaches are often looking for that secret ingredient that will improve performance and Phil will speak about getting the basics in place to build on.'
The lecture will take place at King William's College.
Tickets are £2. To book, visit www.iomsportlecture2017.eventbrite.co.uk
All proceeds go to Isle of Man Sport Aid, which supports the Island's talented athletes in the pursuit of their ambitions.
Sport Aid assists more than 100 athletes across its programmes.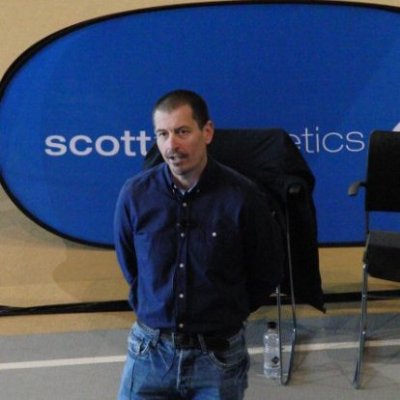 Organiser of Isle of Man Sport Lecture 2017 with Phil Moreland