About this Event
On this walk take a stroll with Ade around Whitechapel and Stepney, following in the footsteps of Stalin, Oswald Mosley, and Dr Barnardo, to name but a few.
Here we dig deeper around some of the 'isms' that have long been a part of, and at the heart of this historical part of East London.
To be honest, there is enough material in Whitechapel and Stepney to do never ending walks, but this is just a taster of some of the more famous or infamous people who have trudged these streets of the capital.
Rather than call myself 'a guide', I'd rather be known simply as a bloke who has done a bit more research into an area of London than the average Joe!
I won't wear a costume, read from a script etc,
I will however just babble on about stuff that I'm deeply passionate about, and hope that you will be also.
Think of me as a mate who shares your interest in London's rich history, and a fella you'd like to have a pint with.
I don't want to give you a history lesson but if you want a "guide" that digs deeper, then I think I'm your man.
Take a stroll with Ade, a qualified London Borough Guide
Ade Bloke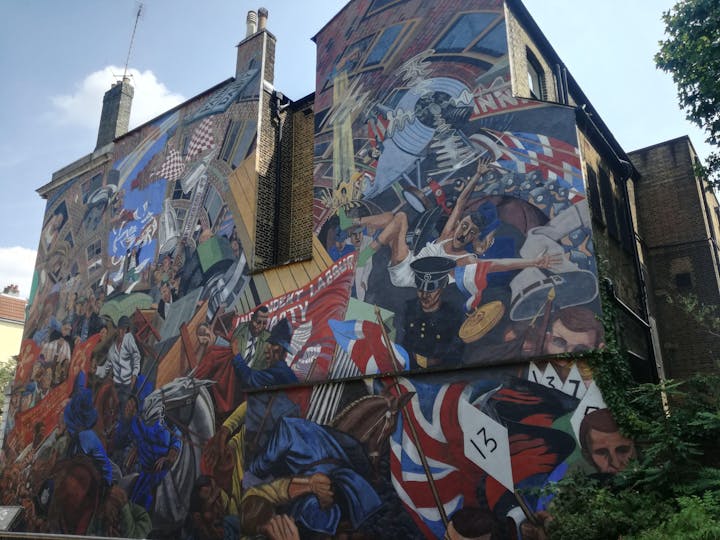 Cable Street mural.
Near the site of the infamous 'Cable Street riot, when East London stated 'we shall not let the Fascists pass'.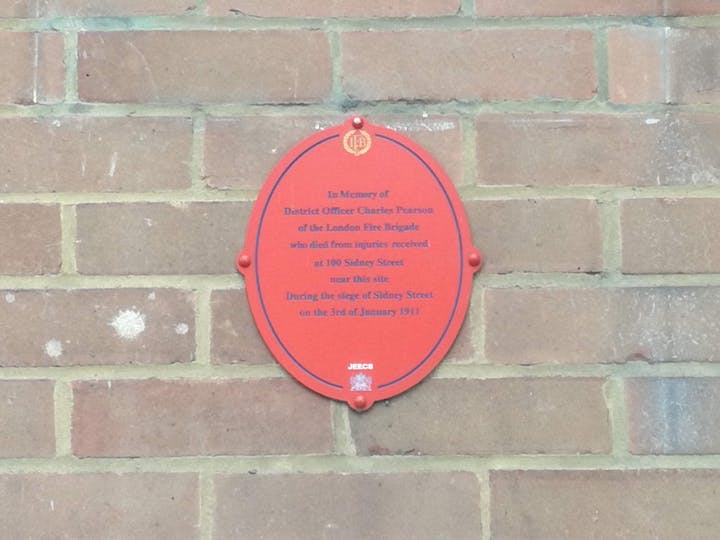 Site of the 'Sidney Street siege.
Anarchists had staged a botched raid in the City, and holed up a house here . A fireman and the perpetrators died here in a fire. Famous also for in attendance was Winston Churchill.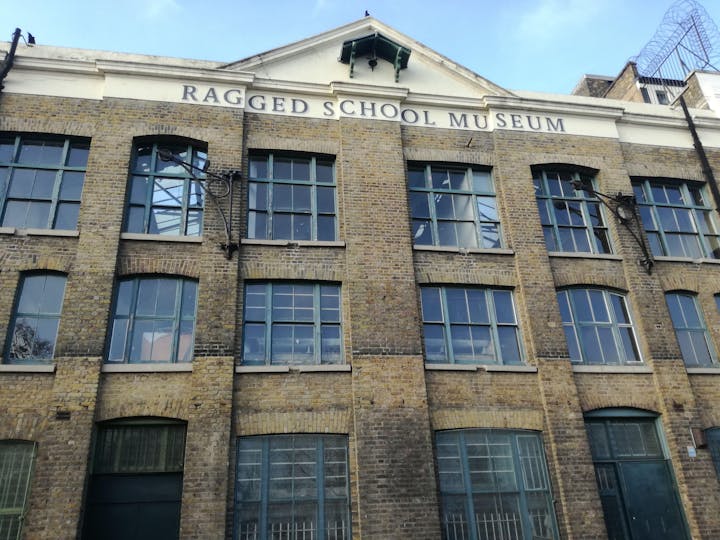 Now a museum, The Ragged school was set by Dr Bernardo as a way of giving the impoverished child community of the East End, some sort of an education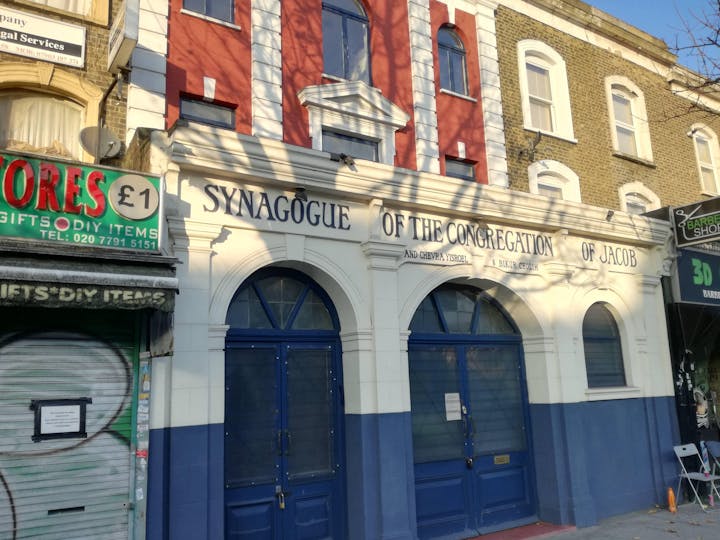 One of the very few remaining Synagogues left in the East End.
The East End was of course the centre of Jewish life and Judaism in London.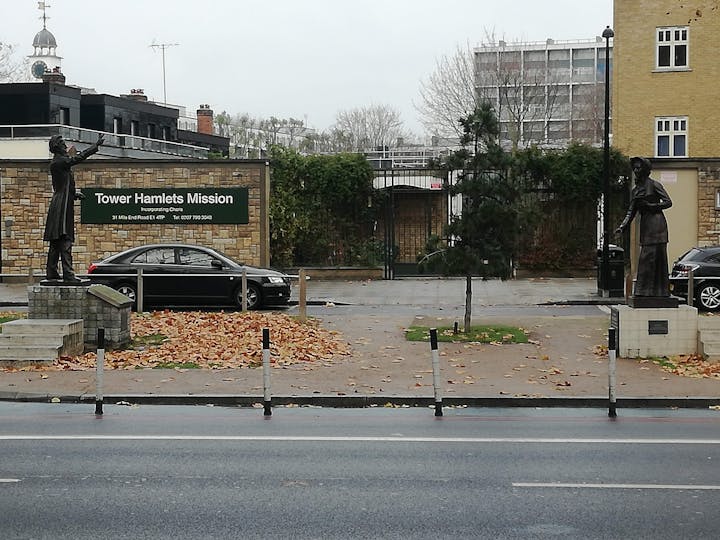 Statues in honour to William Booth and wife. They started the Salvation Army very close to this spot.