Description

The conference will explore the ever changing telecoms landscape, assess what impact it will have on ISPs and provide attendees with the opportunity to debate how providers should react to stay competitive in challenging and changing market conditions.
There will be panel sessions throughout the day with various keynote speeches and addresses from sponsors.
This all-day conference includes lunch and will conclude with a networking reception.
9.15-9.45 - Registration and refreshments
9.45 - Welcome and introduction from Simon Shooter, Bird&Bird and Andrew Glover, ISPA
Keynote James Heath, Director, Telecoms at Department for Digital, Culture, Media and Sport
Morning Theme: Competition
10.15 - 11.15 Panel 1 – Competition
Right regulatory environment for competition
The Government has outlined their vision of a full fibre future, with Ofcom set in the same strategic direction. The bulk of the roll out will be left to industry, with ambitious targets of 15m premises by 2025 and full coverage by 2033, that will require sufficient regulatory and policy backing to achieve. As we move into this phase of development of national next generation networks, what more needs to be done to ensure the most effective and competitive environment of delivery.
Do the FTIR and Ofcom strategy go far enough to create the right framework for infrastructure competition?

Can the Government's targets be met? And what more needs to be done to reach this? (business rates)

How will the FTIR fit into existing central and devolved Government programmes?

How many infrastructure providers can the country viably support long-term?
Speakers
DCMS - Henry Shennan, Deputy Director, Broadband and Telecoms Market

Ofcom – Brian Potterill, Director of Competition Policy

Cityfibre – Mark Collins, Director of Strategy & Public Affairs

Openreach - Catherine Colloms, Director Corporate Affairs

Community Fibre - Jeremy Chelot, CEO
Chair: Cathal Flynn, Partner, Bird&Bird
11.15 - 11.35 - Q&A with Mike McTighe, Chairman of Openreach
11.35-11.55 Coffee Break
11.55-12.15 Advances in Hyper scale Routing by Arista Networks
Speaker : Stuart Steele, Regional Manager, Service Providers, Arista Networks
The proliferation of the cloud has changed architecture, design and scaling requirements of IP and MPLS networks from flat partial mesh topologies to hierarchical clos networks.
This session will discuss the introduction of disaggregated, deconstructed and distributed 'super nodes' utilising leaf-spine to drive next generation core networking.
12.15-12.30 Presentation by Xantaro/Juniper IP/Optical integration
12.30-13.45 Lunch
Afternoon theme: Collaboration
13.45-14.00 Keynote: Oliver Johnson, Point Topic
14.00-15.00 Panel 2 – Collaboration
Despite competition being at the heart of the industry, the ISP market is by its nature characterised by interconnectedness, with a large network of providers playing a role in delivering an array of services to consumers and businesses. The future telecommunications market is likely to be more complex with competition running across an even larger variety of separate networks and services. This panel will consider current and future options for how the industry can best collaborate to ensure that customers can make the most of this new evolving environment and the opportunities it presents:
Do we need a new approach to switching and who would bring this about?

Do we need a new approach to selling and consuming services over a more diverse network infrastructure?
Speakers
Glide - James Warner, Director of Sales Marketing and Product

Daisy - Walter Rossi, Product Director

FluidOne - Russell Horton, CEO

Nokia - Paul Adams, Marketing Director, UK&I
15:00-16.00 Panel 3 – Customers
Government is pushing the full fibre agenda, investment has been significant, and there are players in the market ready to roll out services. There is still, however, some way to go to fit the final piece of the puzzle and stimulate take up. Whilst the regulatory backdrop has a key role, industry must consider the importance of building consumer confidence in the sector to drive the demand side.
How can we best stimulate the consumer market to boost take-up of fibre services to bring demand in-line with roll out plans?

What more can be done by industry to build trust amongst consumers?

Is Ofcom's approach to price competition helpful/consistent with incentivising fibre take up?

How can industry and regulators facilitate switching between infrastructure providers to give consumers more choice?
Speakers
uSwitch - Richard Neudegg, Head of Regulation

Exa Networks - Edd Grinham, Marketing Manager

Openreach - Katie Milligan, MD Customer, Commercial & Propositions

Hyperoptic - Eylem Yangin, Marketing Director
Chair: Oliver Johnson, CEO, Point Topic
16.00-17.00 Networking reception
Headline sponsor


Presentations sponsorships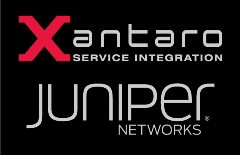 For more information please visit our website here.