ISS Magazine / ISITC Europe Conference 2015

Tuesday, 3 March 2015 from 08:30 to 18:30 (GMT)
Event Details
This is the website for the joint 4th Annual ISS Magazine Post-trade conference and ISITC Europe Conference and AGM to be held on March 3rd 2015.  This is the only event run by the industry for the industry in London for those involved in Post-trade operations in Securities Services. 
To download a list of last year's attendees, please click here.

----------
Draft Agenda

----------
8.30 - Registration opens – Refreshments
----------
9.30 - Chair's opening remarks
----------

9.45 - Keynote Speaker
Stephan Wolf, CEO - GLEIF
An update on progress so far and outstanding items
----------

10.30 - ISO 20022 Panel
Is there any benefit to financial practitioners in moving to ISO2022 or is it something that divides the US and Europe?
Panel:
Fiona Hamilton, Volante Technology

David Baxter, Managing DIrector - T-Scape

Andrew Muir, Head of Standards Operations - SWIFT

Kevin Houstoun, Chairman & Owner - Rapid Addition and co-chair of FIX Protocol Ltd's Global Technical Committee

Martin Gwinnutt, Non-Executive Director - DBFS (Chair)
----------
11.15 - Tea/Coffee break
----------
11.45 - Presentation - 'Building Financial Utilities and Shared Services'
Darryl Twiggs, EVP Product Manager, Smartstream Technologies
----------
12.15 - Panel Discussion – Outsourcing
In the wake of fresh legislation like CSDR, AIFMD etc, is now a good time to outsource all or part of your operations to a third party provider? Or is best to keep the business in-house but outsource your systems to the cloud?
Panel:
Terri van Praagh, Head of Investment Operations - Northern Trust

Darryl Twiggs, EVP Product Manager, SmartStream Technologies

Tom Kirkpatrick, Managing Director - SS&C GlobeOp (Chair)

Simon Pilkington, Director - Amaces
----------

13.00 - Lunch
----------
14.00 - Presentation – Upcoming regulatory issues
Silvano Stagni, Group Head of Marketing and Research, Hatstand
----------
14.30 - Regulatory Panel
With a raft of legislation new being implemented, what are the issues facing buy side operation executives?  What should they be watching out for in 2015-16, are they examples of best practice that they can learn from?
EMIR – with so many delays, what should operations executives be concentrating on?

A

IFMD – How will the depository passport work in practice?

MiFID II – What should we expect in terms of post-trade reporting, disclosure and  transparency?

Will there be a UCITS 6?
Panel:
Tony Freeman, Global Head of Industry Relations - Omgeo (Chair)

Silvano Stagni, Group Head of Marketing and Research - Hatstand

Anthony Kirby, Head of Regulatory Reform, Capital Markets / Asset Management - Ernst & Young

Henry Raschen, Head of Regulatory and Industry Affairs, Europe - HSBC

Targ Patience, Director - Tesseract Consulting  
---------- 
15.15 - Tea/Coffee break
----------
15.45 - Collateral Management Panel
Impact on Firms of New Collateral Requirements and Margin Activity
Current state of the market

Designing processes to cope with increased volumes and complexity

The CCP landscape & Fragmentation

The role of systems
Panel:
Kiri Self - Business Development Director - Kinetic Partners (Chair)

John Wilson 

Managing Director, Strategy & Business Development - Tradition

Mark Higgins, Managing Director, Business Development EMEA - BNY Mellon

Lee McCormack, Executive Director, OTC Clearing Business Development Manager - Nomura
----------
16.30 - Chairs Closing remarks
---------
16:45 - ISITC AGM
----------
17.00 - Drinks reception
----------

Sponsored by: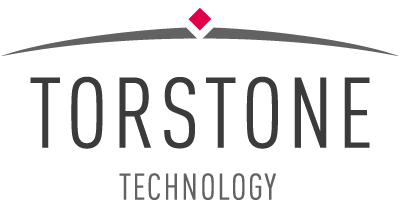 When & Where

The Tower Hotel
St Katharine's Way
Tower Hill
E1W 1LD London
United Kingdom


Tuesday, 3 March 2015 from 08:30 to 18:30 (GMT)
Add to my calendar
Organiser
International Securities Services is a specialist publication dedicated to providing news and analysis on the securities services industry. We cover developments in custody, asset servicing, data management, operations, clearing and settlement, technology and regulations worldwide. Our goal is to provide relevant and timely content to market participants so they make the best informed decisions.
 
www.iss-mag.com consists of an online daily news and feature service and a consolidated twice-weekly edition delivered via e-mail every Monday and Thursday.
For further information please contact our Managing Editor Eddie Heaton at eddie@iss-mag.com. Please check out our website and sign up for our twice weekly newsblasts on www.iss-mag.com.
------------------------------

ISITC Europe is a not-for-profit trade association, with members from across the spectrum of financial services organisations, including investment managers, brokers, custodians, service providers, solutions providers and individuals.
ISITC Europe's Mission is to promote operational efficiency in the global financial indsutry through education, design, standardisation and recommendation.
For further information or to enquire about membership please visit www.isitc-europe.com or email admin@isitc-europe.com