About this Event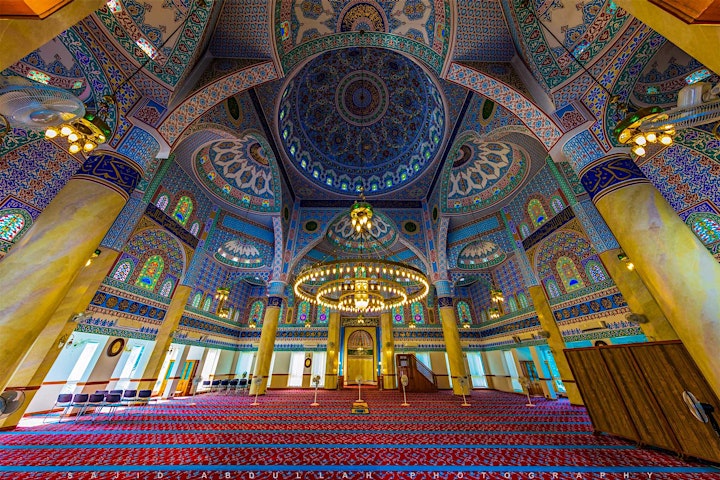 Join TeamMC running club for its first marathon challenge in Turkey, Istanbul. You will be among 20,000 people running in between the continents of Europe and Asia raising funds for clean and safe water in Kenya.
This iconic marathon will take you through some of the most historic sites in the world such as the Hagia Sophia, Blue Mosque and the Bosphorus Bridge.
The 3-day trip will also include a visit to the Topkapi Palace Museum where you will immerse yourself in Ottoman history and get a chance to view some of the ancient Muslim relics such as the swords of the companions and the seal of the Prophet peace be upon him.
Marathon Essentials
Dates
Friday 6th Nov – Monday 9th Nov 2020
Marathon
Full Marathon - 42km/21 MilesMid-Level Run – 15KM/9 Miles Fun Run - 8km
Course
The course is asphalt, mostly flat and is free of traffic. It is the only course in the world where the marathon includes two continents, Asia and Europe, in one race.
Reg Fees
£300 – Including international flights, hotels, breakfast, excursion, and race fees
Fundraising
£1,000 – Towards safe water in Kenya
Transport
Free transportation to the start area will be provided for the participants on the race day from Taksim, the city centre and from Sultanahmet.
Flight Details
Please not flights can change due to availability
Outbound London Heathrow – Istanbul (4h 50m)Flight: BA0676Depart: 09:25Arrival: 16:20
Inbound Istanbul – London Heathrow Airport (3h 15)Flight: BA0677Depart: 17:40Arrival: 18:55
Istanbul Run 2020 - Quick View ItineraryPlease note that the itinerary can change at short notice due to unforeseen circumstances. Please do not arrange any alternative travel plans within the designated itinerary below.
Friday 06th November 2020
LHR Istanbul
Arrival of participants in Istanbul, late afternoon
Check in to hotel
Evening dinner
Saturday 07th November 2020
Breakfast
Excursion to Topkapi Palace
Free time
Optional visits to either Blue Mosque or Grand Bazar Unsupervised
Evening dinner
Sunday 08th November 2020
Early morning breakfast
Travel by coach to start line
Meet back at hotel
Lunch celebratory dinner Evening Free time
Monday 09th November 2020
Breakfast Free time Leave for airport early afternoon Land in London late evening
Highlights of Istanbul
Blue Mosque
The Blue Mosque (Called Sultanahmet Cami in Turkish) is an historical mosque in Istanbul. The mosque is known as the Blue Mosque because of blue tiles surrounding the walls of interior design. Mosque was built between 1609 and 1616 years, during the rule of Ahmed I. just like many other mosques, it also comprises a tomb of the founder, a madrasa and a hospice. Besides still used as a mosque, the Sultan Ahmed Mosque has also become a popular tourist attraction in Istanbul.
Hagia Sophia
The Hagia Sophia in its glory was one of the most stunning buildings of it time. It was the centre of Christendom at the then called Constantinople. After the Turkish conquest of Constantinople in 1453, Mehmed II had it repurposed as a mosque, with the addition of a wooden minaret and an incredible chandelier. In 1934 Turkish President Kemal Atatürk secularized the building, and in 1935 it was made into a museum.
Grand Bazaar
The Grand Bazaar in Istanbul is one of the largest and oldest covered markets in the world, with 61 covered streets and over 4,000 shops on a total area of 30,700, attracting between 250,000 and 400,000 visitors daily. In 2014, it was listed No.1 among the world's most-visited tourist attractions with 91,250,000 annual visitors. The Grand Bazaar at Istanbul is often regarded as one of the first shopping malls of the world.
The Cause - Safe Water in Kenya
Only half of Nairobi's three million residents have piped water in their homes, according to the government-owned Nairobi City Water and Sewerage Company (NCWSC). Poorer residents buy water every day from thousands of vendors dotted around the Kenyan capital or hack into NCWSC's pipes and steal it. Water is often the biggest household expense for Kibera's 200,000 residents. Most earn less than $1.25 (113 Kenyan shillings) a day and spend up to one third of this on water.
Most of Nairobi's slums were built illegally on government-owned land. As a result, they lack roads, water, sewerage and electricity. The landlords who charge rent for rickety mud and corrugated iron homes are reluctant to invest in piped water for tenants. They also resist efforts to upgrade the slums. Dependence on the water falls most heavily on women and girls who, culturally, are the ones whose duty it is to fetch water, as well as cook, clean the house, wash clothes and children and care for the sick.
According to the United Nations, in three quarters of households without a water supply, it's women and girls who are responsible for collecting it. Carrying heavy water containers which can weigh up to 20kg each, may also directly affect women and girl's health, causing pelvic deformities that can result in childbirth problems. Reliance on unregulated vendors also takes its toll on the health of slum residents. Water is often contaminated as vendors buy cheap pipes, which break easily, and lay them through open drains by the roadside which are full of human waste. Contaminated water is a breeding ground for cholera, dysentery, typhoid and diarrhoea, one of the main killers of children under five, according to the World Health Organization.
Muslim Charity with your help hopes to install a new water supply to the residents of the slums of the Kenyan capital. This will give access to clean water to thousands of families and help improve the lives of all that reside within these slums.
Frequently Asked Questions
What's included?
• International flights – Only carry-on luggage allowance
• Transfers in Istanbul
• Friday eve dinner, Saturday eve dinner, Sunday lunch
• Hotels based on 2 people sharing – Class comfortable
• Excursion – Entrance fee to Topkapi Palace
• Race fees for Marathon
• TeamMC T-shirt
• Istanbul Marathon medal
What's Not included
• Travel arrangements in the UK
• Guides in Topkapi palace
• Snacks or refreshments
• Visa fees
• Room service
• Extra luggage – flights only include carry on
Travel Insurance
It is essential that you organised insurance for this trip. It is compulsory that you (and any other members of your group) are adequately insured against personal accident, injury and any medical expenses incurred. Your policy should also include repatriation cover. It is your sole responsibility to ensure that you are adequately covered for the activities, service and tours arranged and contracted with us (e.g. hiring of quad bikes). Insurance should be arranged prior to your arrival in Istanbul and you must ensure that it will cover you for the period of your trip.
We accept no responsibility or any contingent liability for any personal accidents, injuries or illness incurred by you (or any member of your group). We do not offer or arrange any insurance cover as part of our services or tours.
Pick Up from Istanbul Airport
If you have arranged the flights with TeamMC we will make all the arrangements to and from the airport.
If you have arranged your own flights us your flight details we know when you will be arriving. The transfer company will have a sign/banner with TeamMC. So please look out for the banner or signs when you exit the airport.
Visa Requirements
British nationals need a visa to enter Turkey, we recommend that you get an e-Visa online through the official Republic of Turkey e-Visa website; https://www.evisa.gov.tr/en/
An e-Visa costs £20 and you can pay by credit or debit card. If you use this option, you should apply at least 48 hours before travel and can do so up to 3 months in advance. In case of technical problems at the Turkish port of entry, carry a printed copy of your e-Visa or keep an electronic copy on a smartphone or other device to show at immigration.
Be wary of using unauthorised websites, as these may charge additional fees for supplying information and submitting applications. Some unauthorised websites have also issued fake e-Visas. If you have any queries regarding e-Visas call the Visa Contact Centre (details provided by the Turkish Ministry of Foreign Affairs).
Once you have received your e-visa please send us a copy so we can keep it for our records.
Customs
After Customs you go to collect your baggage, if you have any, and then out to the main terminal. We or the drivers are NOT allowed inside the airport and therefore we will be outside of the airport at the exit to meet you. Once everybody is ready, we will have a coach to take us to the hotel.
Turkish Lira
You can buy Turkish Liras at the UK airport but please be aware that the rate is generally NOT good and there may or may not be currency charges.
We personally have found this NOT to be the most competitive. We would suggest that you carry Sterling (enough for your trip) with you. You can then change at Istanbul airport or next to the main square in Istanbul.
The currency rates at these places are usually quite competitive. If you use the cash machine you can of course get cash this way but again there can be charges incurred for this facility. As ever, it is always useful to have a credit/bank card with you in case of emergencies.
Clothing
Please note that although Istanbul is a Muslim country, it is reasonably liberal but still a little conservative. You can more or less wear what you want on the running day and indeed the rest of the time. In Istanbul it is very similar to here in the UK - just like any normal big city.
Temperature
The temperature at this time of year is can be reasonably warm during the day but can be quite chilly in the evening although still usually warmer than the UK. It can also be cold early morning. So, it is a good idea to pack (or wear when travelling) something warm – for example a warm sweater and/or fleece, jacket, pashmina for the ladies. As you know it is better to wear layers. Also, we suggest comfortable shoes for walking around (particularly on the Saturday trips). If you are running then you will have your running clothes.
The temperature will be probably around 11 to 15 degrees Celsius in the morning, rising to maybe around 17 degrees Celsius by the afternoon. Therefore, the temperature should be reasonable and warmer than here. On the day of the race, you will be able to take a short walk to the race start from the hotel.
Food and Refreshments
The following meals are included in the tour. You will need to have some Turkish Lira for the rest of the meals. Breakfast is included for all the days during the tour.
• Friday eve dinner, Saturday eve dinner, Sunday lunch
Any snacks and refreshments are not included however we will always provide you an opportunity to purchase water and snacks during our stay.
Saturday Excursion
We will visit the historic Topkapi Palace Museum on Saturday straight after breakfast. We will purchase everyone tickets and guide you to the entrance.
We will meet everyone at a designated time for regrouping. Please be mindful that it may take 2-3 hours to cover the whole grounds.
You can also further purchase a headset or a guide should you wish at an extra cost.
Contact
If you have any further questions or queries please contact
Rashid Ali Community Engagement Manager T: 020 7100 4940 M:
Date and Time
Location
Refund Policy