Join Hampleton Partners as we discuss the latest M&A trends in IT & Business Services.
About this Event
IT Services is one of the most active sectors in technology M&A.
Hampleton Partners tracks nearly 1,000 IT & Business Services M&A transactions per year. Our research shows that the IT & Business Services M&A market is highly active.
Some industry buyers are purchasing up to a dozen companies per year whilst financial investors are buying larger players in fragmented markets and using such companies as the foundation of roll-up consolidation strategies.
If you are a business owner or senior executive at an IT Services company, join Hampleton's dealmakers Miro Parizek and Jonathan Simnett in this exclusive webinar to learn from their decades of technology M&A market experience first-hand.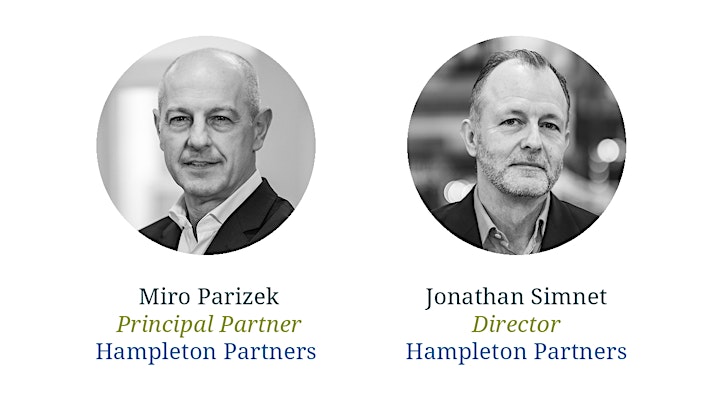 At this webinar, we will present the findings and insights from our latest IT & Business Services M&A report and provide insights into the technology M&A process and how to best prepare for a successful exit.
We'll be covering the following:
IT Services market trends, valuations and transactions
IT Services valuation metrics and deal drivers
Characteristics of companies being sought by IT service company acquirers
Top buyers and recent IT Services exit case studies
Understanding the technology M&A process
Preparing your IT services business for sale
There will also be an opportunity for questions at the end of the webinar. To listen to our industry analysis and to take part in the Q&A after the talk, register your interest now.
---
You will receive log-in details to access the webinar within 24hrs before the webinar.
---
Note: Hampleton M&A seminars are held exclusively for founders, shareholders and investors in technology companies. Only registrants with company email addresses will be accepted and we reserve the right to decline access to our webinar.
If you cannot attend the webinar, but would like to discuss the prospects for your company, or if you would like to receive our technology M&A reports as they are published, contact: nadine.karrasch@hampletonpartners.com