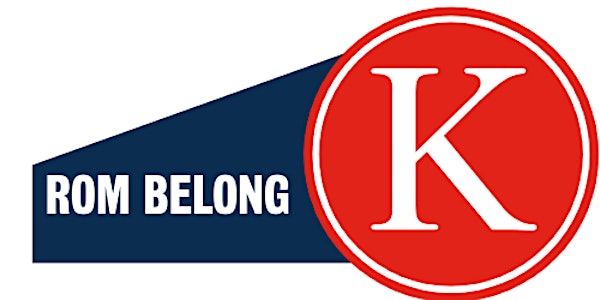 'It is still possible to have an education and be a Traveller' - revisiting...
Location
Nash Lecture Theatre
Strand Campus, King's College London
London
WC2R 2LS
United Kingdom
Description
Professor Colin Clark joins us from the University of West Scotland as a guest lecturer. This event is part of the 'Rom Belong' series of events run by King's College London Widening Participation Department to increase positive representation of Gypsy, Roma and Traveller communities and their access to education.
This presentation is about Gypsies, Travellers and Roma students and staff studying and working in the UK University sector. It will consider related topics and themes such as aspirations, access and authenticity… as well as racism, resilience and respect. There will be some statistics, tables and charts, but not many. This in itself tells a story.
In this talk I will examine how things have changed for students and staff from Traveller, Gypsy and Roma backgrounds over the years and what a more inclusive future in UK Higher Education might look like. For example, how can peer-mentoring and support best assist such students to enter, and then stay in, college and University? What role is there for third sector organisations? How can the widening participation agenda work with students, as well as their parents, grandparents, siblings and other family members? In many ways, the journey into University is both an intensely personal, and potentially isolating, experience for the student as well as a shared pathway with kith and kin, peer groups and gorgio friends.
In addition to some personal experiences and reflections of my own, I will also critically examine the structural - not cultural - barriers that need to be broken down to ensure that more students from Gypsy, Traveller and Roma backgrounds are able to enjoy the experience and opportunities that University can offer. It still needs to be underlined and made clear that you can be a Traveller and be a student, the two are not mutually exclusive. You don't somehow lose an identity by attending University. Instead, I would suggest, you gain another 'layer' to your identity that can open up new (social) lives and (economic) livelihoods.
The talk will conclude with a few thoughts on policy and practice and what we can do to improve the situation moving forwards.