Italian Dental Style in association with Dentsply Sirona
Description
LonDec Programme 29th July 2017
Italian Dental Style in Association with Dentsply Sirona present the latest all-ceramic innovations: Featuring - Celtra Press & Cercon ht
Start at 10.00am – Introductions and welcome
10.20 am - Oliviero Turillazzi MDT: "The aesthetic and functional approach based on the philosophy; Italian Dental Style®"
CONFERENCE ABSTRACT – Oliviero Turillazzi
In recent years, the demand for improved dental aesthetics has increasingly become the focus of patient's requests to their dentist. The increase in aesthetic demand, is however, often accompanied by the poor functional condition of our patients. The reason sometimes lies in poor dietary habits and in other cases with malocclusion due to unfinished orthodontic treatment. The author in this report will focus attention on the necessity of a truly effective operational protocol for resolving cases where aesthetics and functionality need to be restored in harmony for an optimum outcome for the patient's long term wellbeing.
11.20 am- Gianfranco Ferrari MDT: "The laboratory procedures required for effective treatment planning"
CONFERENCE ABSTRACT – Gianfranco Ferrari
It is increasingly more difficult for the dentist and dental technician to approach certain clinical cases where implants are demanded by patients. Often the conditions do not allow for a straight forward methodology to ensure the best results. This is a frequent undertaking for implant rehabilitation and sometimes for fixed prosthetic restorations using integral high strength ceramics and zirconia materials. Therefore, it is necessary for the laboratory to develop a strategy for predicting the final clinical results for the dentist and the patients. In order to implement the work flow, knowledge of the basic elements of function and aesthetics, starting from the diagnostic wax-up is a necessity. This is a fundamental step for the effective collaboration between the laboratory and clinical teams.
13.30 – Dr Andrea Savi: "Treatment planning to resolution; Multidisciplinary approach towards adhesive prosthodontic restorations"
CONFERENCE ABSTRACT – Dr Andrea Savi
Technology is rapidly evolving and constantly offering new materials and new techniques. Clinicians of today have many therapeutic solutions at their disposal that have been tested and developed in the past. New materials, used in the appropriate way, allow us to offer patients a variety of less invasive techniques and broad range of aesthetic solutions. It is also necessary to have a clear analysis of the cost-benefit of new technologies compared to traditional protocols, with the aim of providing the patient with the best possible outcome. Multidisciplinary collaboration is becoming more and more crucial within todays dental environment. This is not only to handle the more complex clinical cases, but also to optimize the possibilities offered by new materials.
14.45 – Dr Andrea Savi continued.
15.30 – Questions from the audience.
OLIVIERO TURILLAZZI
After graduating as a Master Dental Technician (MDT), Oliviero opened his own dental laboratory in Brescia, a city located in the heart of Lombardy and world famous for the quality of its skilled metalwork craftsmen. During the early eighties, after specialization in the United States he began consulting for various leading manufacturers within the dental industry and at this time began to provide the first training courses. Following on from his pioneering work of product development his reputation grew and he was asked to become a keynote speaker and many scientific congresses held in Europe, Asia and the United States of America. Over the subsequent years he and his team began to specialize in the rehabilitation of high quality aesthetic restorations utilising all ceramic materials. Oliviero was invited to become President and board member of the most important dental associations in Italy; The Italian Society of Dental Ceramics (SICED), Superior Institute for Advanced Dental Technology (ISTAD), Dental Excellence of European Laboratories (DEEL).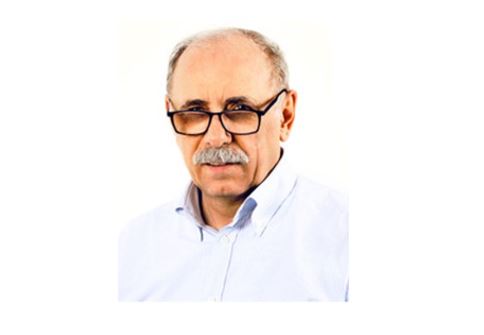 GIANFRANCO FERRARI
Gianfranco Ferrari graduated from the School of Dental Technology for the region of Lombardy in 1979 and he has been a laboratory owner since 1981. He has attended numerous theoretical and practical courses with the most important and famous Italian and foreign international speakers: (Wholvend, Geller, Polz, Tanaka, Zuppardi, Pascal and Michel Magne, Peters, Scotti and many more). He is the author of numerous clinical articles within the major dental journals for dental technicians. He has been invited as a key note speaker for many scientific events including the "Amici di Brugg" congress, International Conference Colloquium Dental, the Slovenian Congress and many conferences within Italy. He has been a member of the "Amici di Brugg" from 2003 to 2009. Member of the ADB Dental Technology Committee until 2011. He is a founder member the prosthodontic associations ISTAD and SICED where he has provided lectures and courses on implant and combined prosthetic solutions. Member of the Media Committee for the journal "Dental Dialogue" He is a co-author with Dr Mauro Bazzoli for research carried out in collaboration with the Engineering Department for the University of Brescia concerning the passive stability of implant bridges with the help of electro-formed copings.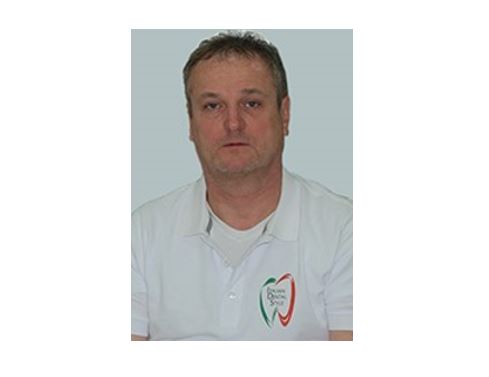 DR ANDREA SAVI
Dr Andrea Savi obtained his Dentistry Degree at the University of Parma in 1994. He finished his Postgraduate Training Course in Oral Surgery in 2009 at the University of Florence, Italy. He is currently a member of the Executive Board of the Italian Academy of Prosthetic Dentistry (AIOP) and Active Member of AIOP. He has published several articles within leading scientific journals and provided lectures at international and national congresses. He is a private practitioner in Brescia, Italy and his activity is mainly dedicated to oral surgery and prosthodontics.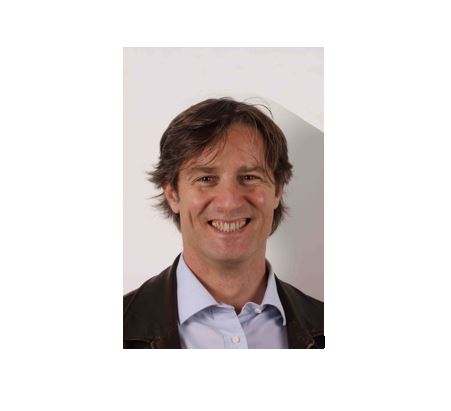 Website: www.italiandentalstyle.com
FAQs
How can I contact the organiser with any questions?
Telephone 01932 853 422 or email enquiry@dental.co.uk
What's the refund policy?
Refunds can be requested up to 48 hours prior to the event. Telephone 01932 853 422 or email enquiry@dental.co.uk