Description
FOOD + ITALIAN + DELICIOUS + RAW&HEALTHY.
Now, these are things that go together well!
How about we mix and match them in a fun Sunday workshop?


Do you enjoy taking care of yourself and your nearest and dearest?
Would you like to learn how to prepare real Italian food, which is not only delicious to eat but also colourful, guilt-free and nutritious?
Would you like to spend a fun day playing around with fruit and veggies and meet like-minded people?
Then, this is for you. Don't hesitate, join Lorena on Sunday, April 15th for a yummy raw food cookery class in London!
A 1-day-cookery class where you learn to prepare delicious and super-tasty plant-based recipes with that special Italian touch. Real Italian, Raw, Gourmet and Beautiful!

During the class, you will enjoy some demonstration plus some 'hands on' action. Together, you are going to create a whole day menu; breakfast, 3-course-lunch and 3-course-dinner, which you can eat during the class or take away to share with your family and friends at home.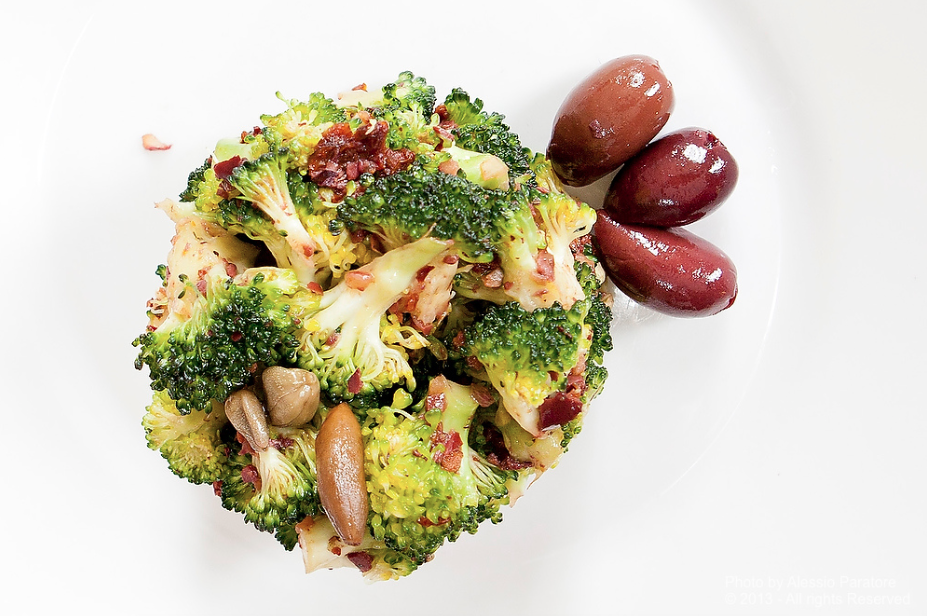 * * *
":-) Really enjoyed the class & the friendly atmosphere.
The meals prepared were delicious and a great inspiration & motivation for me to get going with gourmet raw cuisine. Overall, 10/10" - Petra
* * *
Programme Outline:
The class will start at 10 am and finish at 5 pm. We are going to learn various food preparation techniques and create delicious meals using only whole, live and plant-based ingredients. On the menu:
- Italian main courses, pasta/lasagna-like recipes
- Fresh nut drinks
- How to use typical Italian herbs and spices for your recipes
- The dehydrator, what it is and how to use it
- Creating raw gourmet food without using a dehydrator
- Mouthwatering raw desserts
- much much more
- (the actual menu will only be revealed a few days before the class)
Needless to say, all ingredients are organic and gluten-free!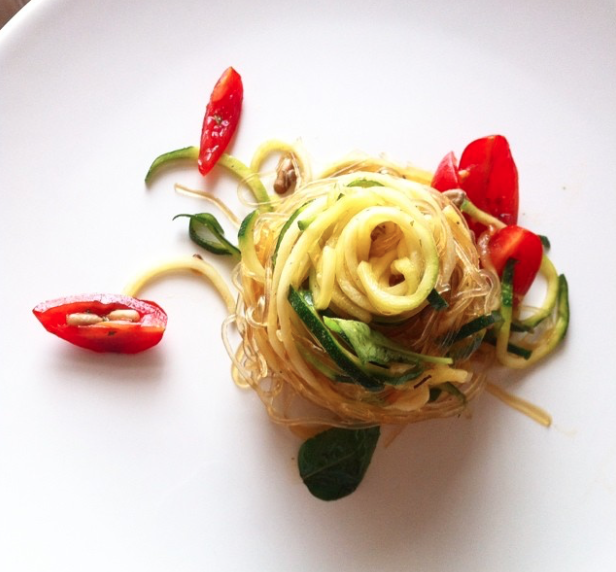 What are the benefits of bringing raw gourmet food to your table? Here are some:
• Enjoy mouthwatering and yet guilt-free food
• Fill your house with the colours and aromas of fruit and vegs
• Improve your creativity in the kitchen
• Please your self-esteem and confidence (if we can do it, you can too)
• Fulfill the needs of your vegan, vegetarian or food-sensitive guests
• Lay a vibrant table
• Improve your overall health while eating, from your weight to your skin, hair, mind and heart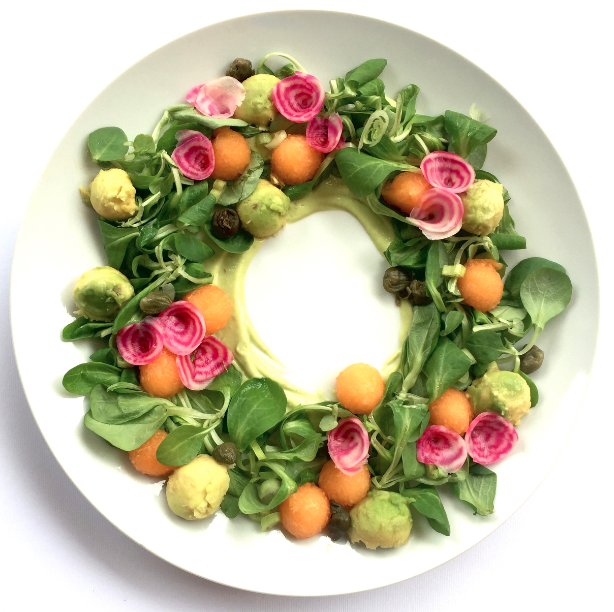 Want to see what does your teacher look like? Here she is.
Lorena Loriato trained with Master Chef Vito Cortese, n° 1 raw chef in Italy, also the creator of Grezzo Raw Chocolate. She then proceeded with working at some of London's best renowned raw food restaurants and subsequently specialised in private bespoke 1-to-1 classes. In May 2016 she was called to manage the set-up and launch of the first raw food eatery in Kuwait and while at it she started training with Plantlab.
Lorena is also a certified Raw Food Teacher with Karen Knowler.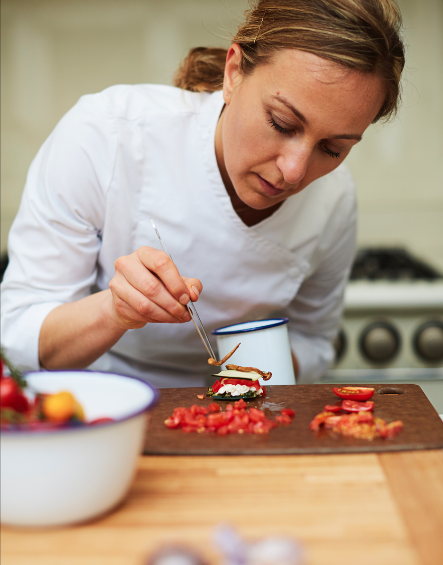 * * *
"Lorena is very talented, the way she moves, touches the food...
You can see that she feels it, respects it, is part of her" - Alessandra
* * *
Act now because this is a single chance for 2018!
You see, your chef and teacher Lorena used to live and work in London until May 2016 when she left. And she hasn't permanently returned yet. She's got a taste now for travelling the world and touch souls with the idea of living a plant-based lifestyle, so this is the only occasion to learn from her in London this year.
THE VENUE
The venue for the class is located in the vibrant East London, in a special place. It is a 10 to 15 minute walk from Dalston Kingsland, Dalston Junction and Hackney Downs Overground.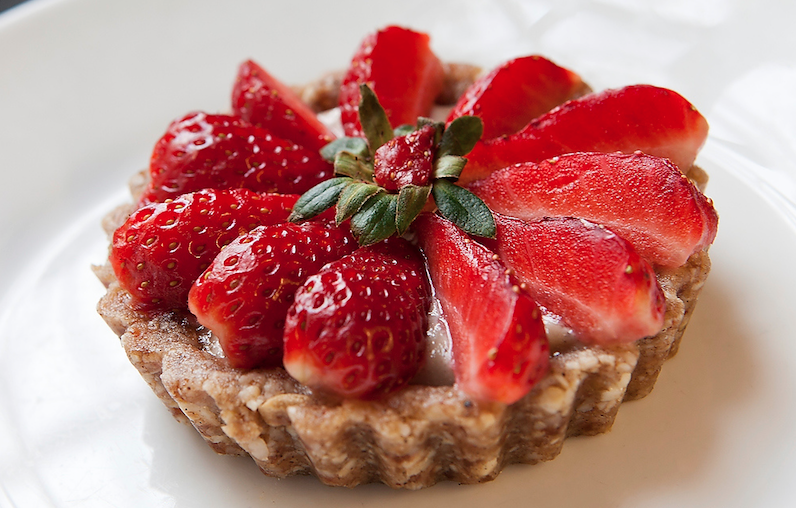 INVESTMENT
You will receive the following:

Full day cookery class + breakfast, lunch and dinner + your individual workspace and tools to work with + invaluable tips and tricks + fun + a recipe book to take away
Very special price of £139.00!
Bookings will close on Wednesday 11th April at 23:30. You don't want to miss this opportunity, so book your place, now.
Or send an email to info@lorenaloriato.com if you require more information.

HEADS UP!
EARLY BIRD DISCOUNT
If you book your place by 23:30 on 25th March we will give you a £35.00 discount (like almost 25% off!!!) and your price will go down to £104.00 each. The same discount applies to those who bring a friend.
* * *
"Thank you so much for a fabulously yummy day!
Thoroughly enjoyed it." - Sam
* * *
"Class was fantastic!!! Well done. Great recipe book" - Suzanne
* * *
---
REFUND POLICY
If you are not able to make it and have already booked your place, please let us know by midnight April 8th and we will refund you 50% of your original payment. After that date, no refund is possible but you can transfer your ticket to a third party upon written request.

Should you need any further information, please drop an email at info@lorenaloriato.com or give us a call on 07943 420462.

This class has limited availability so please be aware that bookings may close before April 11th. This class requires a minimum of 4 students to start.
We do stick to the refund policy as it is here, to be fair to everyone, so please make sure you agree as no exceptions can be made, due to the nature of running a live class. Thanks!
* * *


"Thank you for a beautiful Sunday and Gourmet Raw Cuisine!


Beautiful ideas to take home with me and keep for life"
"Really enjoyed the variety of dishes and will definitely come again!" - Charlotte
* * *