Description
Whether you are a fully-fledged practising interpreter, a translator interested in interpreting or an interpreting/translation graduate, this is an excellent opportunity to gain more insights into the interpreting industry. This 'Meet the Client' event will cover a plethora of practical topics, including where to apply for assignments, how to find potential clients and what clients expect from interpreters.
Experts will also share their top tips on how to use LinkedIn effectively, and write an outstanding CV and covering letter. The event will end on a high note with an informal networking session open to all participants and speakers - the perfect opportunity to get to know each others and exchange contacts and experiences.
DRAFT PROGRAMME
15.00 - Registration (tea/coffee provided on arrival)
15.30 - Eclipse Translations - Lisa Wilson, Interpreting Manager
Introduction to Eclipse Translations
Our experience and expectations when working with interpreters
How we can work together
16.00 - Standing out from the crowd
Tips for writing your CV and covering letter - Meg Burton, Executive Career Coach
Meeting your clients on LinkedIn (creating a professional profile and building client relations) - Ewa Jasinska-Davidson, Conference, Business and Legal Interpreter
17.00 - Talking Heads - Neil Mathews & Eileen Enos
Introduction to Talking Heads
How do we work with interpreters? What languages are in demand?
Working together: tips and advice to interpreters
17.30 - Q&As and networking session (tea/coffee and refreshments provided - please let us know of any dietary requirements)
18.00 - End of the eventIf you are interested, join us at a nearby pub to continue networking and meeting new colleagues.
SPEAKERS' PROFILES
Lisa Wilson, Eclipse Translations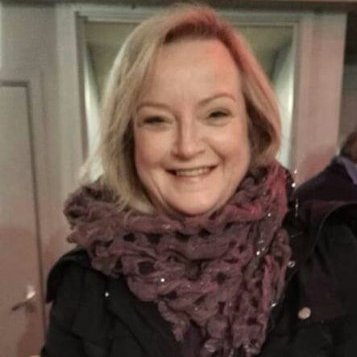 Lisa Wilson is an Interpreting Manager at Eclipse Translations Ltd. Part of the RWS Group, Eclipse manages its interpreting projects on a global basis from one-to-one meetings to multi-language European Works Councils. A graduate in Business and French, Lisa has over 25 years' experience in marketing and event management mainly for the financial industry and has organised events in the US, Asia and all major European capitals. She has lived and worked in Paris, working for Aeroports de Paris and Honeywell Bull. At Eclipse, she is involved in account management, selecting interpreters and event logistics. Her knowledge of international business means she takes the lead on meetings based in France and Asia. When working with interpreters, she considers their quality and experience vital in helping to deliver consistent results and very much believes in working in partnership with them to provide clear, fair, transparent guidelines and conditions.
Meg Burton, Executive Career Coach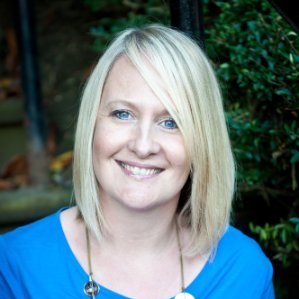 Meg is an experienced facilitator who has developed and delivered a variety of management development training for all levels of employees, from shop floor to executives. With around 15 years' experience in learning and development, Meg has honed her skills in management development, leadership training and coaching across a diverse range of sectors.
Meg is an ILM Level 7 qualified and experienced coach with around 5 years' experience as a consultant supporting individuals with their career and personal development. She is qualified to use MBTI Personality profiling and SDI motivational value systems to support group and individual coaching.
Having worked with many clients - from senior leaders through to school leavers and graduates - Meg helps people fulfil their career potential and has supported many professionals through changes including promotions, career moves, redundancy and retirement. Meg is passionate about helping people realise their ambitions and achieve their goals - both personal and professional. Her website is www.megburtoncoach.co.uk
Ewa Jasinska-Davidson, Conference, Business and Legal Interpreter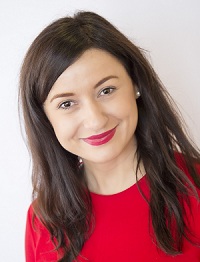 Ewa is a qualified and experienced interpreter for Polish A, English B and Spanish C. She has developed her expertise in interpreting & translation industry through a variety of assignments, qualifications, business experiences in multilingual organisations, assignments in public sector services, conferences and through continued professional development. She holds interpreting qualifications from both Poland and the United Kingdom. Ewa has been providing interpreting services for over 13 years and loves to solve communication headaches for multi-­lingual businesses and organisations. She is very enthusiastic about entrepreneurship and has been supporting/promoting entrepreneurs and SMEs interested in internationalisation. She is also wearing another hat of a Conference Organiser - she organised many conferences for 20-500 international delegates in the UK and abroad. Her website is www.ewajasinska.com. Please connect with Ewa on LinkedIN before the event.
Neil Mathews – Senior Project Manager (Interpreting), Talking Heads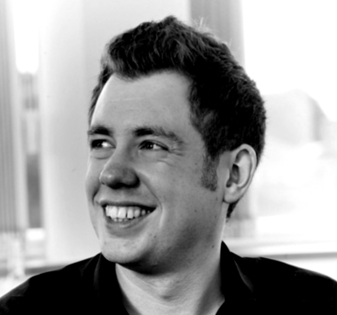 Neil has worked in the interpreting and translation sector since 2012. At Talking Heads, he initially worked as Resources Coordinator, ensuring the agency always had the right linguists available for their projects. He then moved on to managing interpreting projects for the company in 2015. Neil studied Dutch and German at the University of Sheffield and worked for over two years for Mercedes Benz in the Netherlands.
Neil works with hundreds of freelance interpreters every week, managing projects mainly in the public and legal sectors. He handles a high volume of requirements and believes that building excellent relationships with Talking Heads' interpreters is paramount to the company's success in this area.
Eileen Enos - Founder & Director, Talking Heads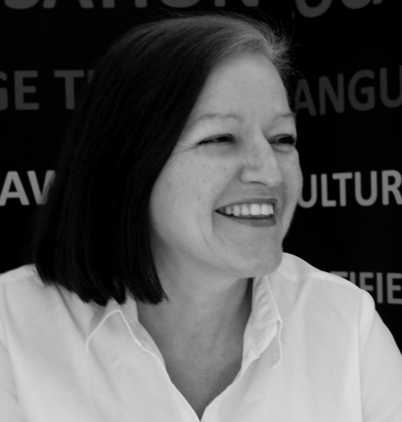 Being more academic than acrobatic, whilst proud to have been brought up on a traditional English circus, higher education beckoned and Eileen went on to study business and foreign languages. After an administrative and business career, sometimes using her languages; working in London, Spain and finally in a managerial role in Sheffield, in 2003 she decided to develop what had begun in 1999 working in 2 languages, into a fully-fledged Language Services Agency. Talking Heads is the result of that decision. Her daughter later joined in running the business and it is testament to her invaluable contribution and that of the whole team that Talking Heads is now counted in the top 3% of UK agencies.