About this Event
Our Spring event this year will be practical and collaborative. Translation difficulties both from Spanish to English and English to Spanish will feature highly throughout the day.
The morning will kick off with an interactive session by Emma Goldsmith on "Fiendish False Friends". Emma will guide us through a set of false friends, cognates and collocates, while sharing corpus mining tips on concordance, word frequency and usage. Join her at the wordface to test yourself with an online quiz, virtual flashcards and pen-and-paper exercises in small groups. You're welcome to bring along your own treacherous friends, too.
In our afternoon session, introduced by Helen Oclee-Brown, we'll tackle tricky terms from a variety of text types. Working in groups, we'll look at snippets in English and Spanish and use our hive mind to craft clever solutions that sidestep all-too-common translation traps. This is a quick-fire, collaborative exercise, so get ready to roll up your sleeves and share your work. Think creative wordsmiths go speed-networking.
We will round off the afternoon with two translation slams. You can volunteer to take part in the Spanish to English or English to Spanish, or moderate either battle.
The price of the ticket includes lunch and tea or coffee in the morning and afternoon.
Programme:
● From 9:30 Registration and coffee
● 10:00 Introduction
● 10:15–12:15 Session 1: Fiendish False Friends – Emma Goldsmith
● 12:15–1:45 Buffet lunch
● 1:45–3:00 Session 2: Troublesome Translations – Helen Oclee-Brown
● 3:00–3:20 Coffee break
● 3:20–5:00 Session 3: Translation slam (Spanish-English and English-Spanish)
For those who wish to stay on, we are arranging drinks and tapas at a local venue. Please indicate that you wish to join us for a drink when registering.
Speakers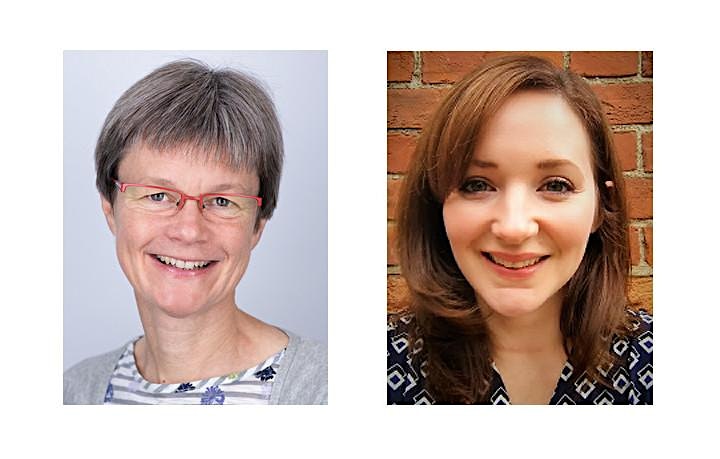 Emma Goldsmith MITI (left) is a Spanish to English medical translator with a background in nursing. She moved to Spain in 1987 and works constantly on retaining and improving her native English while immersed in Spanish language and culture. She currently serves as membership chair on MET Council. Emma can be found at Goldsmith Translations.
Helen Oclee-Brown MITI (right) is a French and Spanish to English translator who works in corporate communications and learning and development. She currently serves as promotion chair on MET Council and is also a visiting lecturer at the University of Westminster. Helen can be contacted via her website.